Just a reminder that New York doesn't always have the lock on cool, the always amazing SF Sketchfest starts tonight (Jan 14, 2010) and runs through Feb 2. Some of the great shows and performers on the bill at this year's 9th Annual SF Sketchfest include: Tim & Eric, "Weird Al" Yankovic, Dave Foley, Dave (Gruber) Allen, Linda Cardellini, Scott Adsit, Fred Willard, John Hodgman, Ask A Ninja, Invite Them Up, The Red Wine Boys, ASSSSCAT, Nick Kroll, Michael Ian Black, Todd Barry, Kumail Nanjiani, Dave Hill, Ian Roberts, Illeana Douglas, Rachel Dratch, Dave Eggers, Rob Huebel, Paul Scheer, David Koechner, Thomas Lennon, Mates of State, Tim Meadows, Oscar Nunez, Larry Murphy, Bobby Tisdale, Eugene Mirman, Andy Richter, Conan O'Brien and Neil Patrick Harris.
Zee Avi at The Bell House w/ Kumail Nanjiani & Tim Harrington (01/14/10)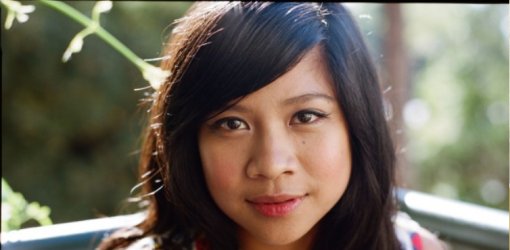 Buy Tickets
If you're not in San Francisco, there is still some good comedy going on home on Thursday night as well. At 92Y Tribeca, you can check out "Comedy Below Canal" hosted by Matt McCarthy & Katina Corrao and featuring Myq Kaplan, Andrea Rosen, DC Benny and Caroline Rhea. Over at The Bell House, you can check out a concert by Malaysian singer/songwriter Zee Avi along with comedy by Kumail Nanjiani and Rory Scovel and funny videos by Beardo (aka Tim Harrington of Les Savy Fav).
View the full 2010 SF Sketchfest schedule over here, view the full SF Sketchfest lineup after the jump.
SF Sketchfest 2010 (Jan 14 – Feb 2, 2010)
James Adomian
Scott Adsit
An Afternoon with Fred Willard with Waiting For Guffman
Steve Agee
Carlos Alazraqui
Dave (Gruber) Allen
Animal Crackers
Animosity Pierre
Carl Arnheiter
Ask A Ninja
Scott Aukerman
Maria Bamford
Barats and Bereta
Arj Barker
Barrel Brothers
Todd Barry
Be-Bop Heroin Hour
Greg Behrendt
Matt Belknap
Sara Benincasa's Agorafabulous!
Jon Benjamin
Doug Benson
The Benson Interruption
The Big Gay Sketch Show
Birthday Boys
Michael Ian Black
Black Sundays Video Show
Matt Braunger
Bring the Rock
Julie Brister: Fatparts
Owen Burke
David Burtka
The Business
Linda Cardellini
Chad Carter
Dick Cavett
CDR Radio
Celebrity Autobiography
Cinematic Titanic
Comedy Death-Ray
Comedy Noir: The Obama Roast
Convoy
The Cool Table
Bill Corbett
Crisis Hopkins
Jon Dore
Illeana Douglas
Dr. God
Rachel Dratch
Dave Eggers
Graham Elwood
Facebook Improv
Josh Fadem
Dave Foley
Pat Francis
Will Franken
The Freeze
Funny But Mean
Game Show Explosion
Gordon Gano
Robert Ben Garant
Dave Gibbs
The Heather Gold Show
Good Neighbor
Nina Gordon
Dana Gould
Neil Hamburger
Chris Hardwick
Molly Harper
Neil Patrick Harris
Emily Heller
Dave Hill: Big in Japan
Dave Hill Explosion
John Hodgman
Holly & Inessa
Rob Huebel
I Love Movies Podcast
Inside Joke with Terry Jones
The Internet
Invite Them Up
Iron Comic with Nato Green
The Jill and Julia Show
Joke-e-Oke with Harmon Leon
Doug Anthony Jones: How To Enterprise
Moshe Kasher
Kasper Hauser
Kerri Kenney-Silver
Kids in the Hall: Brain Candy
Laura Kightlinger
Killing My Lobster
Jamie Kilstein
Kyle Kinane
A Kiss From Daddy
David Koechner
Alex Koll
Jeff Kreisler's Get Rich Cheating
Nick Kroll
Natasha Leggero
Thomas Lennon
Edwin Li
Matthew Lillard
Joe Lo Truglio
Josie Long
Long Pork
Brendan Lynch
Colin Mahan: Remaking It
Jessica Makinson
Aimee Mann
Edie McClurg
Marvin Berry
Bill Marx
Mates of State
Tim Meadows
The Midnight Show
Les Milton
Eugene Mirman
Ray Molina
Monty Python and the Holy Grail
Monty Python's Life of Brian
Seth Morris
Larry Murphy
My Monster with Bill Corbett
Kumail Nanjiani
Niecy Nash
Matt Nathanson
Never Not Funny
Laraine Newman
Oscar Nunez
Conan O'Brien
Kevin O'Shea
Eugene Pack
Pappy's
Jimmy Pardo
Mary Patterson Broome
Michael Penn
Grant-Lee Phillips
PianoFight
Picnicface
The Greg Proops Chat Show
Greg Proops
Pros From Dover
Paul Provenza
Danny Pudi
Raffie Presents Speak Now Or Forever Hold Your Beets
The Red Wine Boys
Reno 911!
Dayle Reyfel
Andy Richter
Robber Barons
Ian Roberts
Running Your Trap
Paul Scheer
Steve Schirripa
The SF Sketchfest Comedy Writing Award to John Hodgman
The SF Sketchfest Tribute to Conan O'Brien
The Shit Show
Sidecar
Siskel & Negro Present: The Just-Us League of America
The Skinny
Brendon Small
Jill Sobule
Cole Stratton
Liam Sullivan
Sunday Comics
Julia Sweeney
Tang
Theme Park Improv
Things We Made
Dave Thomason
Tim and Eric's Pusswhip Banggang Music Show
Bobby Tisdale
Paul F. Tompkins
2-Man No-Show
UHF
Upright Citizens Brigade ASSSSCAT Improv
Mary Van Note
Janet Varney
Waiting For Obama
Matt Walsh
Reggie Watts
We Are Nudes
Brent Weinbach
The Whitest Kids U' Know
Fred Willard
"Weird Al" Yankovic
Cedric Yarbrough
Moon Zappa