Robyn Hitchcock at Radio City Music Hall (06/10/09)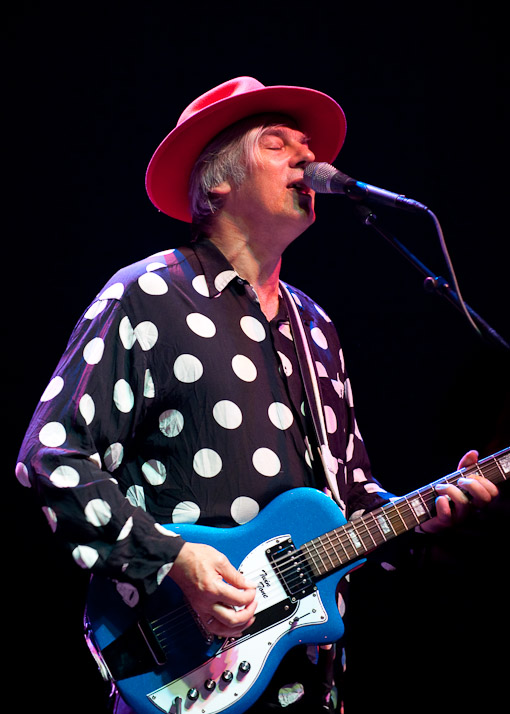 Robyn Hitchcock w/ Peter Buck and Colin Meloy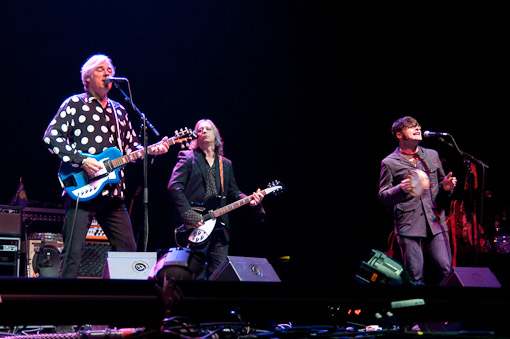 Photos: Jon Klemm
Robyn Hitchcock will be playing at the "Tribute to The Who" on Tuesday night at Carnegie Hall, but before he does that he'll be playing a "solo" show tonight (Feb 28) at City Winery with former Harvey Danger frontman Sean Nelson and Patti Smith band member, Lenny Kaye. If you want to catch Robyn solo on this tour, the CW show is one of the few chances you'll have, he's only playing four shows in the US before he heads back to the UK (where he'll start a proper tour in April).
More Robyn Hitchcock tour dates and some previously unpublished photos from June 2009 his opening gig for The Decemberists at Radio City Music Hall gig after the jump.
PS Robyn just posted 5 new songs on his website, you can listen to them over here.
Robyn Hitchcock 2010 US Tour
28 Feb 2010 City Winery, New York, USA
02 Mar 2010 Carnegie Hall, New York, USA
05 Mar 2010 Schubas, Chicago IL, USA
06 Mar 2010 The Space, Evanston IL, USA
Robyn Hitchcock 2010 UK Tour
07 Apr 2010 Newcastle, Academy 2 £11
08 Apr 2010 Glasgow, ABC 2 £13.50
09 Apr 2010 Aberdeen, Lemon Tree £12.50
11 Apr 2010 Manchester, Club Academy £15
12 Apr 2010 Liverpool, Academy 2 £11
13 Apr 2010 Sheffield, Academy 2 £11
14 Apr 2010 Oxford, Academy 2 £11
16 Apr 2010 Bristol, Fleece £13.50
17 Apr 2010 Cardiff, The Globe £15
18 Apr 2010 Birmingham, Academy 2 £11
19 Apr 2010 Brighton, Komedia £12.50
20 Apr 2010 London, Islington Academy £13.50
Robyn Hitchcock & The Venus 3 at Radio City Music Hall (06/10/09)