Ash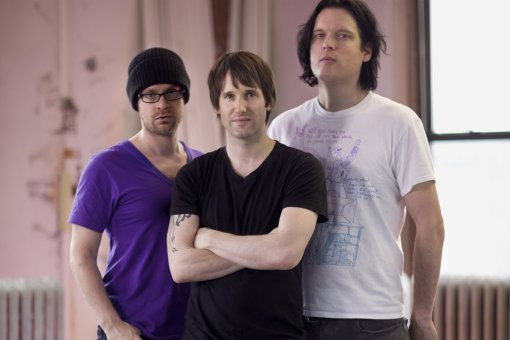 Ash, who have seemingly been around forever and enjoy a large following in the UK, are currently in the midst of releasing a new collection of 26 singles entitled The A-Z Series. In support of this ambitious project, the band is coming to NYC to play a one-off show at Santos Party House on April 3, 2010 (right now it's their only scheduled US date in fact) and I'm giving away a pair of tickets to one lucky reader. To win tickets to the show, fill out the contest entry form after the jump. Contest ends on Wednesday, April 1 at noon, 1 entry per household, locals only please.
The A-Z Series is a collection of 26 singles which we are releasing every two weeks over the course of a year, with each single denoted by a letter of the alphabet. We started with 'A' which was 'True Love 1980' on Monday 12th October 2009 and are running through the alphabet to the final single 'Z' on Monday 27th September 2010. The best way to get these tracks is to get the A-Z series subscription where for £13 you'll get all these tracks we've released so far and then the new tracks delivered to you every two weeks. Plus there is loads of bonus content thrown in too.

The first half of the series is now also coming out as a cd/digital release on its own called A-Z Volume 1 for those that want it as a traditional 'release', details here. [Ash Official]
A-Z Vol. 1 will be released on CD on April 19, 2010. View a trailer for the A-Z tour documentary (which will be available on the A-Z Vol.1 Compilation Limited Edition CD/DVD) after the jump.