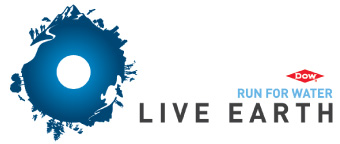 Though not an official Celebrate Brooklyn! show, when The Roots play with John Legend at Prospect Park it's still kind of a big deal. The event will take place this Sunday (April 18) as part of the New York "Live Earth Run For Water". To participate in the run/walk event and gain access to the show you must register at www.liveearth.org/newyork. Just in case you were planning on staying out all night on Saturday, you should know that the run/walk begins at 8:00 a.m. and the concert is set to start at 10:00 a.m in the Nethermead.
Live Earth, organizer of the Dow Live Earth Run for Water, today announced two-time GRAMMY Award-winners The Roots with Special Guest six-time GRAMMY Award-winner John Legend will perform live at the New York event. The Dow Live Earth Run For Water is the largest worldwide water initiative on record to help combat the global water crisis, and consists of a series of 6km run/walks (the average distance many women and children walk every day to get water), culminating with water education villages and live musical performances. [liveearth.org]
View more Live Earth performances in other cities after the jump.
04/18 Minneapolis, MN Estelle, Dierks Bentley
04/18 Atlanta, GA Rob Thomas
04/18 Los Angeles, CA Melissa Etheridge
04/18 Chicago, IL Collective Soul w/ Sam Moore