Anni Rossi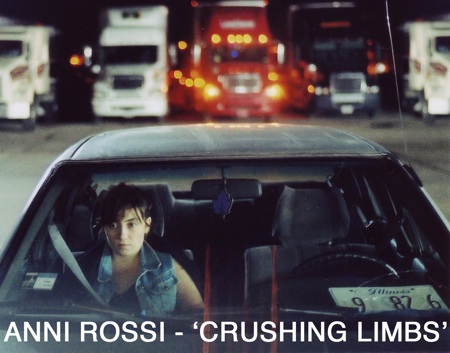 STREAM: Anni Rossi – "Crushing Limbs"
Wow, a calypso beat, synth and a drum machine, is this really an Anni Rossi track? Where is the viola? It's there actually, mostly in disguise alongside the synth, but clearly audible about 35 seconds into the track. In general, there is a lot more instrumentation on "Crushing Limbs" than on any of Anni's previous outings and based on this single, I'm guessing her new album will represent a sea change from the sparsely recorded Afton and Rockwell.
About the song's creation, Anni explains "I started using analog synthesizers alongside the viola when I demoed this song. It sparked my interest in making pop songs that initially feel upbeat and bright, but when you listen closely there is a darkness in the lyrics and the sounds that reveal themselves as you get to know the song better." [4ad]
No word yet on when Anni's new album will actually hit the shelves, but I'm guessing she'll be debuting a few of these new tunes on at her two upcoming NYC shows on June 17 at Pianos and June 18 at Glasslands w/ Marnie Stern.
"Lost" pictures from a 2009 cross-pollination gig at Pianos with Anni Rossi and Pearl and The Beard after the jump.
Anni Rossi at Pianos (06/23/09) by D. Caplan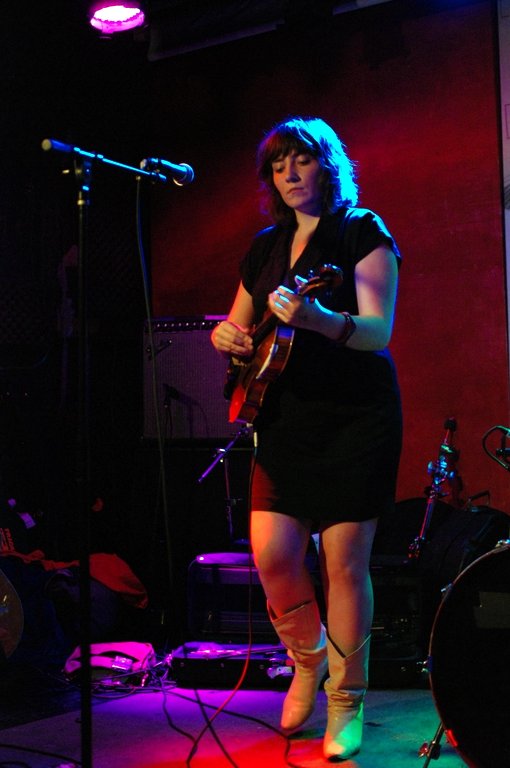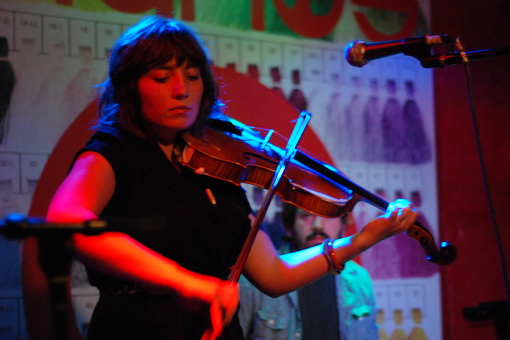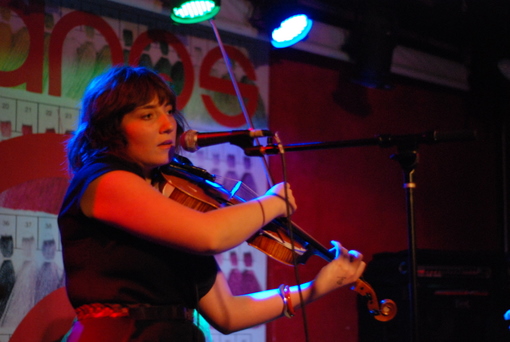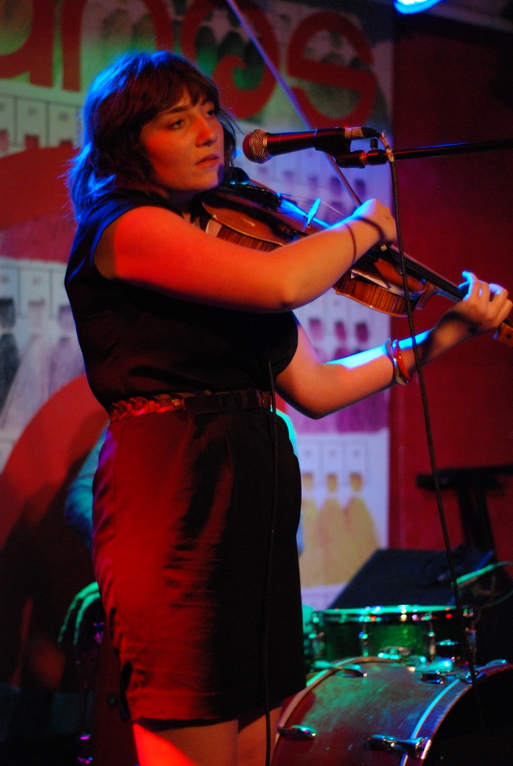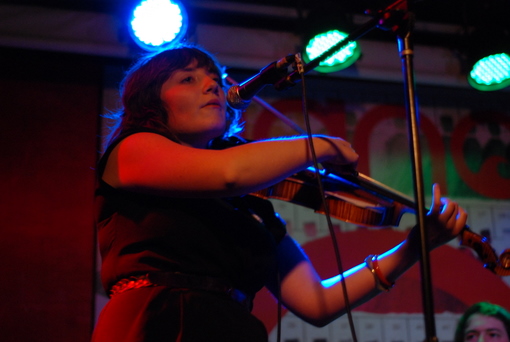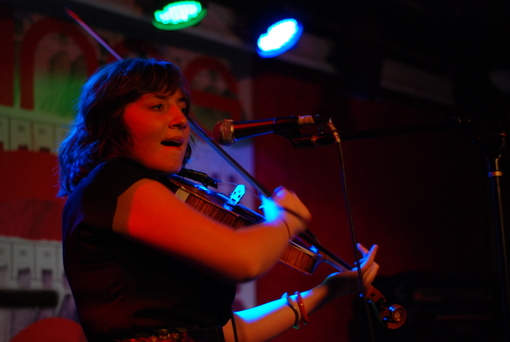 Anni Rossi with Pearl and The Beard