Band of Horses at Grand Central (06/18/10)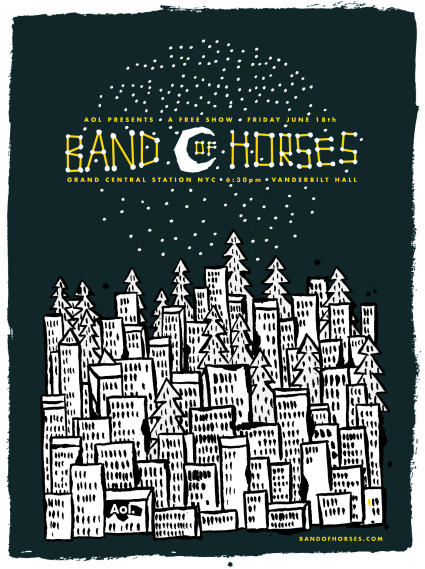 Hey folks, as I tweeted earlier, Band of Horses are playing a free show at Grand Central Station tomorrow (June 18, 2010). Doors open at 5:30PM, it's first come, first served.
New Yorkers trying to make their way through the rush hour hustle in Grand Central Terminal won't need their iPods on Friday evening, thanks to Band of Horses. Building on the success of Spinner's series of surprise concerts at SXSW, the South Carolina rockers will perform at our first standalone pop-up show tomorrow, June 18.

The free concert will take place at the famed station's Vanderbilt Hall, with doors opening at 5:30PM ET and the show starting an hour later. Admittance to the show is on a first-come, first-served basis, with the line starting at the 42nd Street entrance.
BOH are also playing a ticketed show at the Williamsburg Waterfront with Grizzly Bear and Karen Elson on Sunday, June 20 (Buy Tickets).