I was thinking to myself, it's about time the Virgin Mobile Free Fest announced their lineup for this year, and wouldn't ya know, this came in the email today.
2010 Virgin Mobile Free Festival (09/25/10)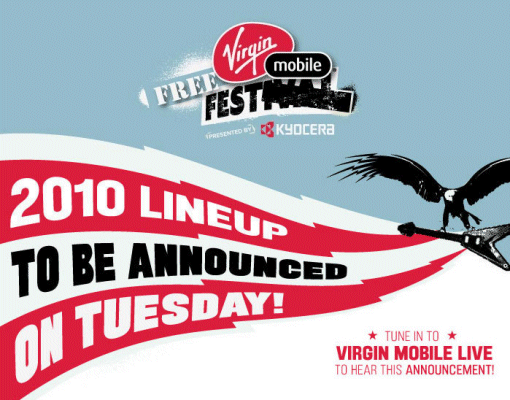 The annual one day music festival is set for September 25, 2010 at MPP and Dickie Branson himself will be revealing the 2010 lineup Tuesday, July 20 at 11AM.
We're ready to announce the line-up for the 2010 Virgin Mobile FreeFest Powered by Kyocera!

Be the first to hear the news on Tuesday, July 20th at 11am. Check out VirginMobileFreeFest.com, then tune in to Virgin Mobile Live, our newly created internet music channel, where DJ Abbey Braden's very revealing interview with Sir Richard Branson will cover all the performers and headliners at FreeFest 2010.