Sonic Youth at Celebrate Brooklyn! (07/31/10)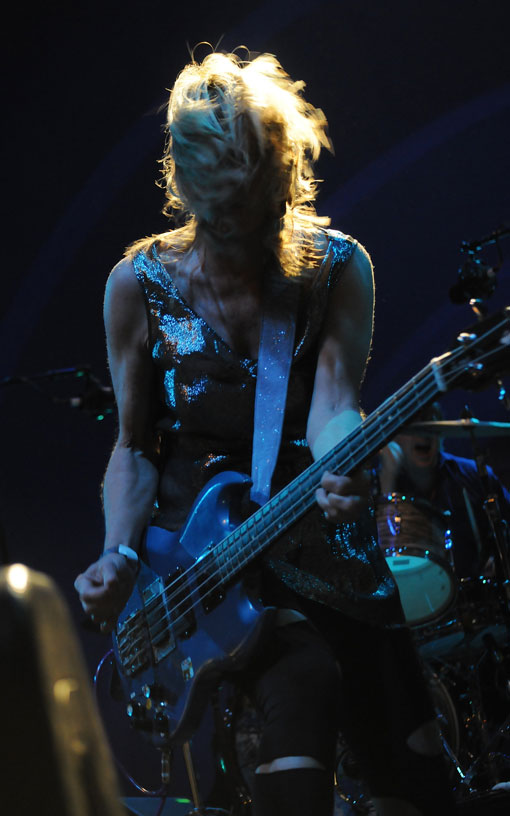 Photo: Chris Becker
It is clear that Sonic Youth has painstakingly honed their live show over the years, yet it sounded anything but rehearsed. The songs, while instantly recognizable due to their oft-overlooked hooks and off-kilter but catchy melodies, vary significantly from the album versions.

The most notable difference, however, is the drums. On record, Steve Shelley's drumbeats are often subsumed behind Moore and Renaldo's dense guitar squall. Whether due to mistake or design, the drums pounded at the forefront of the mix, showcasing his precise style that gives the band its superb sense of dynamics. Given a chance to shine, Shelley demonstrated that he is a crucial ingredient in the band's distinctive sound. It is no coincidence that he has defied the stereotype of the rotating drummer; his steady, deliberately mechanical beats anchor Moore and Renaldo's abstract guitar playing, lending the band a sense of immediacy they would otherwise lack.
…
At their best, Sonic Youth imbue every song with a sense of purpose, a certain natural, organic quality that prevents even its trademark noise excursions from seeming overindulgent. Yet, despite all of these deliberate, cerebral qualities, Sonic Youth is unquestionably a rock 'n' roll band. Listen to "Silver Rocket" and tell me SY can't rock out with the best of them. If anyone ever tells you that rock 'n' roll is inherently inferior on an artistic level to jazz and/or classical music, send them to a Sonic Youth show. If that doesn't change their mind, nothing will. [NY Press]
If that Steve Shelley description intrigued you, you can catch him at a couple of Hallogallo 2010 shows this week. Hallogallo 2010 is Michael Rother and friends performing the music of the legendary German group NEU! as well as some songs from Harmonia and Michael Rother's solo albums.
Hallogallo 2010
August 4 – Maxwell's Hoboken, NJ
August 6 – Lincoln Center – New York, NY – FREE
August 8 – International House – Philadelphia, PA
More photos of Sonic Youth, Grass Widow and Talk Normal from Celebrate Brooklyn! after the jump.
Sonic Youth at Celebrate Brooklyn! by Chris Becker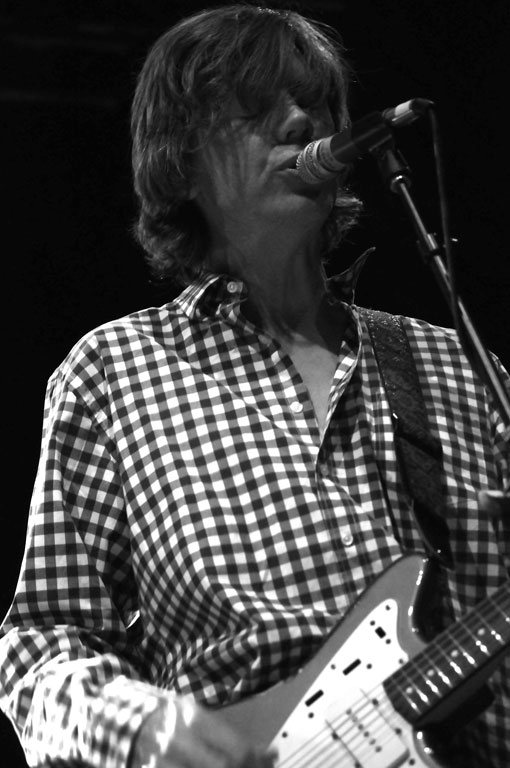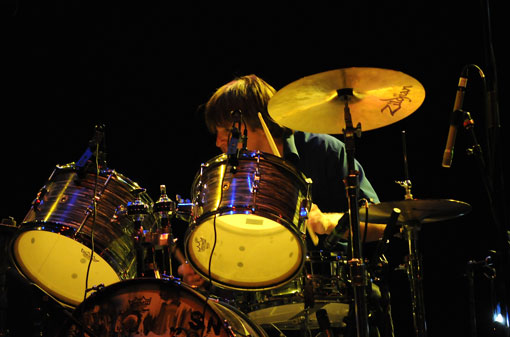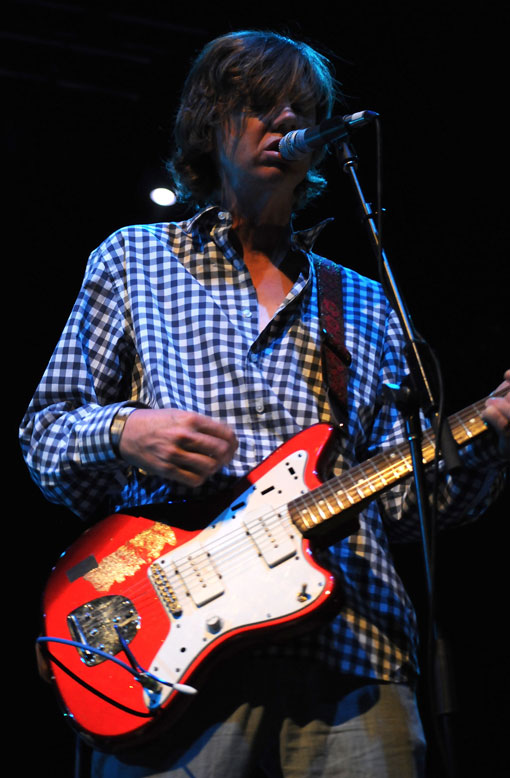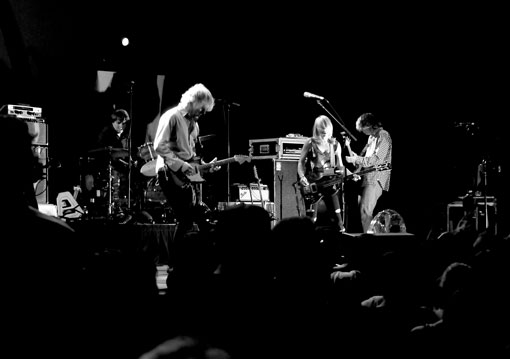 Grass Widow at Celebrate Brooklyn! by Chris Becker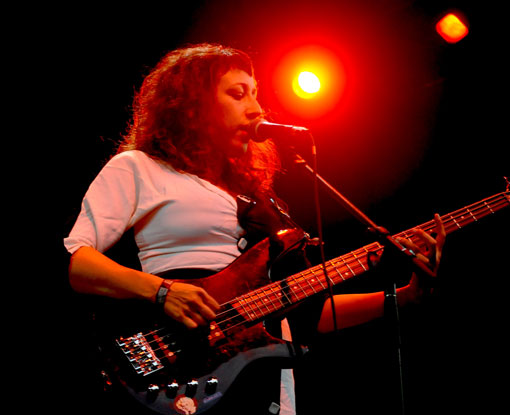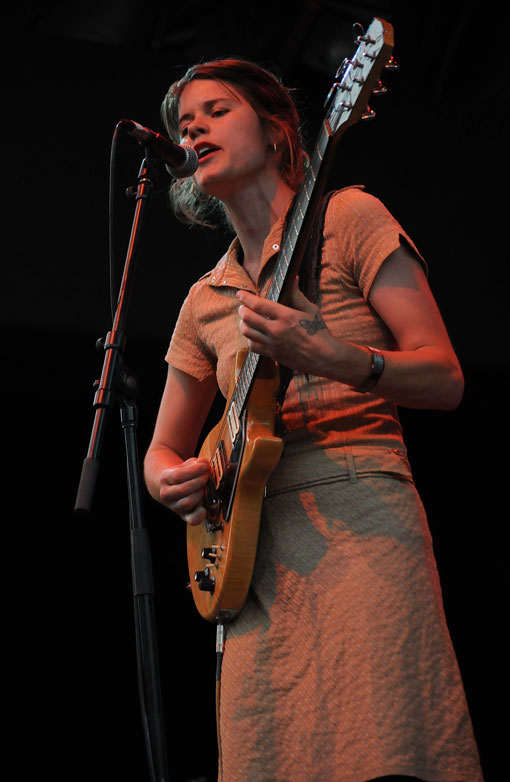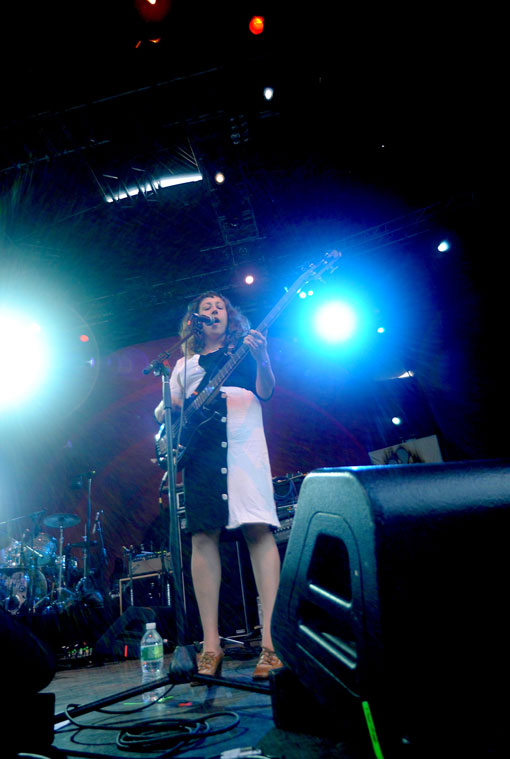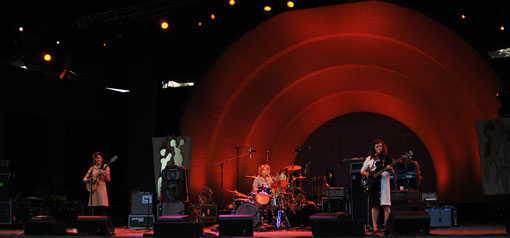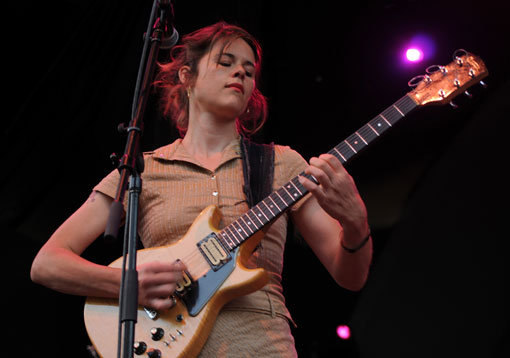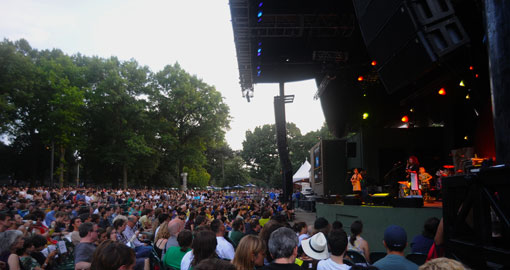 Talk Normal at Celebrate Brooklyn! by Chris Becker