Afrocubism


Stream: Afrocubism – "Al vaivén de mi carreta"
From Nick Gold, the man behind Buena Vista Social Club comes AfroCubism, a new all-star collaboration between artists from Mali and Cuba exploring Afro-Cuban music. The album will be released on October 19 on World Circuit/Nonesuch and a special performance will take place at The Town Hall on November 9, 2010 (Buy Tickets) with Eliades Ochoa y Grupo Patria, Bassekou Kouyate, Toumani Diabaté and many others.
Trailer video, more tour dates, album track listing and a press release after the jump.
Afrocubism 2010 Tour Dates
Nov 5, 2010 Metropolis, Montreal, QC
Nov 7, 2010 Berklee Performance Center, Boston, MA
Nov 9, 2010 The Town Hall, New York, NY
Afrocubism Track Listing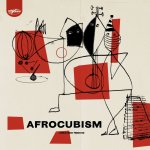 1. Mali Cuba (Toumani Diabaté) 5:38
2. Al vaivén de mi carreta (Ñico Saquito) 5:00
3. Karamo (Bassekou Kouyate) 6:56
4. Djelimady Rumba (Djelimady Tounkara)
5. La Culebra (Benny Moré) 3:34
6. Jarabi (Toumani Diabaté) 5:57
7. Eliades Tumbao 27 (Eliades Ochoa) 1:17
8. Dakan (Baba Cissoko) 2:15
9. Nima Diyala (Djelimady Tounkara) 3:36
10. A la luna yo me voy (Eliades Ochoa) 4:00
11. Mariama (Eliades Ochoa / Bassekou Kouyate) 4:00
12. Para los Pinares se va Montoro (Lorenzo Hierrezuelo / Francisco Repilado) 4:14
13. Benséma (Kasse Mady Diabaté) 4:58
14. Guantanamera (Joseíto Fernández) 4:05
15. El Manisero (Nonesuch Store Exclusive)
MALIAN AND CUBAN MUSICIANS FINALLY UNITE FOR ORIGINAL CONCEPT THAT BECAME BUENA VISTA SOCIAL CLUB

In 1996, a group of Mali's best-known musicians were due to fly into Havana for a collaboration with some of Cuba's singers and instrumentalists. However, the Malians never arrived due to travel complications, and a very different album was recorded instead: The Grammy Award–winning, multi-million-selling Buena Vista Social Club, which became the biggest-selling "world music" album ever.

World Circuit Records' Nick Gold, the man behind the 1996 venture, finally brought the original invitees together with a line-up of additional talent at a recent series of recording sessions. On October 19, World Circuit/Nonesuch Records will release the lost Afro-Cuban album, AfroCubism, 14 years after originally planned.

Fronting the Cuban team is the cowboy-hatted singer and guitarist Eliades Ochoa, singer of the celebrated Buena Vista theme "Chan Chan." The two original Malian invitees are multi award-winning ngoni lute master Bassekou Kouyate and the acclaimed Rail Band guitarist Djelimady Tounkara, both considered to be among the world's great instrumentalists.

Joining them are Ochoa's Grupo Patria, one of Cuba's longest running and most revered bands; the Grammy Award–winning kora master Toumani Diabaté; legendary Malian griot singer Kasse Mady Diabaté; and the innovative balafon player Lassana Diabaté.

"It was as though the musicians had been holding back their ideas and energy for that moment," says Gold, who produced the album, with the Buena Vista engineer Jerry Boys at his side. "After we'd waited so long, it all came together remarkably easily and spontaneously. The group had never played together before but the music just poured out and it continued to flow over the next few days."

Seventeen songs were recorded in five days, with all the musicians playing together live in one large room. A second session was convened some months later and produced a further nine songs.