Anvil at Bumbershoot 2010 in Seattle, WA (09/06/10)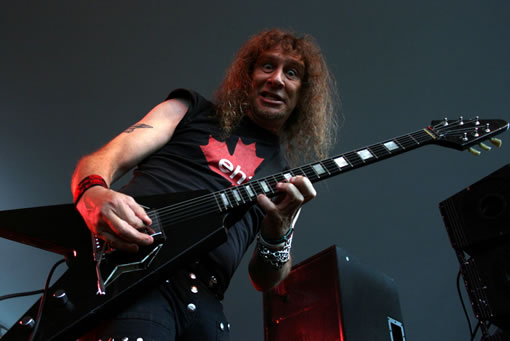 Photo: Drake Lelane
Check out Drake's recap of Day 3 of Bumbershoot 2010 below:
Bumbershoot Day 3: September 6, 2010
Had to sadly miss day two due to schedule conflicts, but Monday was the day I wanted to be there, as there was a full slate of acts that I had both circled and starred. It was also the rainiest of the days, but it was typical Seattle precipitation: all drizzle, no drip.
The Clientele
"Here's an oldie… we wrote this in 1956," began Alasdair MacLean, delivering the line with the dry sense of humor only a Brit can do. The thing is, though, The Clientele's songs often reflect a time long since past.
Aside from MacLean's occasional dig, the band was very British in their statue like mobility on stage. Bonus: keyboardist/Violinist Mel Draisey had men in the audience weak in the knees.
The Whigs
I've never been a huge fan of the Athens based trio, but they do what they do well — and LOUDLY. Actually, every band that played at the Center Square Stage shattered ear drums.
Meat Puppets
The Kirkwood brothers have been at this for years, and their loose connection to Seattle guaranteed them an enthusiastic crowd — and they did not disapoint. Playing a good number of old favorites ("Backwater," "Lake of Fire" and "Plateau") songs sprinkled in the mix from last year's Sewn Together sounded like alt rock classics as well. Cris is starting to look like Keith Richards, but with less control of his rock faces.
Baroness
So glad to finally get the chance to see these this heaviest of quartets. The drop-C tuned numbers were 'enhanced' by some of the best rock poses this side of Anvil (coming up later). I only stayed in the photo pit for two songs because I was worried I was going to take up the whole of my media card. If you get a chance, you definitely have to check them out.
Moondoggies
Americana noodle boogie masters The Moondoggies have always had an underlying sadness to their songs, and the drizzled grey skies only seemed to dampen the spirits even more on stage and in the crowd. Bassist Bob Terreberry has had an off and on sickness but was able to make the show after missing their KEXP lounge set earliers, and I wonder if the lack of energy was related.
Anvil
My most anticipated set of the day did not disappoint. While the Canadian trio were loading their gear in before Baroness went on, someone waiting to see Thee Satisfaction (at the EMP Sky Church nearby) yelled out "Anthrax!" Drummer Robb Reiner just laughed it off, the perfect example of how these old rockers are not going to be taking their newfound popularity for granted. After being the subject of one of the best documentaries in recent memory, Anvil has capitalized on their 15 minutes, and their live set should hopefully keep folks coming back for more. "Lip" Kudlow was all smiles the whole set, and thankfully found my camera immediately to start the set, making it my job a breeze.
Jenny & Johnny
If "Lips" was good at finding the camera, Jenny Lewis was a professional (a previous career as a child actor certainly helps in that regard). This collaboration between her and boyfriend Johnathan Rice seemed perfect for a festival setting, and they did not disappoint. With only one record so far to work with, the set was predictable, but tight and, dare I say it, fun. This was the set I saw the most of, for whatever that's worth.
Surfer Blood
I'm glad these kids are getting attention now, but they still seem awfully green — and more than a bit nervous. "Floating Vibes" is a fine song that's still stuck in my head, and they did do a fun cover of Pavement's "Box Elder" but aside from that, I'd wait to see where they go from here.
Laura Veirs
This set required a quick jog across the grounds, but it had to be done for Veirs, who was playing at the oft forgotten NW Court Stage (code name: The Boonies). The folky Portlander is always charming, and the cuteness factor was raised with her baby daddy on the drums behind her.
The Thermals
The Portland trio was a fine way to end the day, with The Fastbacks' Kim Warnik introducing them as "The Thurmans" (at least she didn't say Anthrax). The Thermals' last couple albums have missed some of the immediacy of the punk-influenced energy of their live set, so it's great to see firsthand that they still have it in spades. And it wasn't just in the playing, as bassist Kathy Fost proved when confronted with a "Freebird" request (she flipped him her own bird).
Lots more photos from Day 3 of Bumbershoot 2010 after the jump.
The Clientele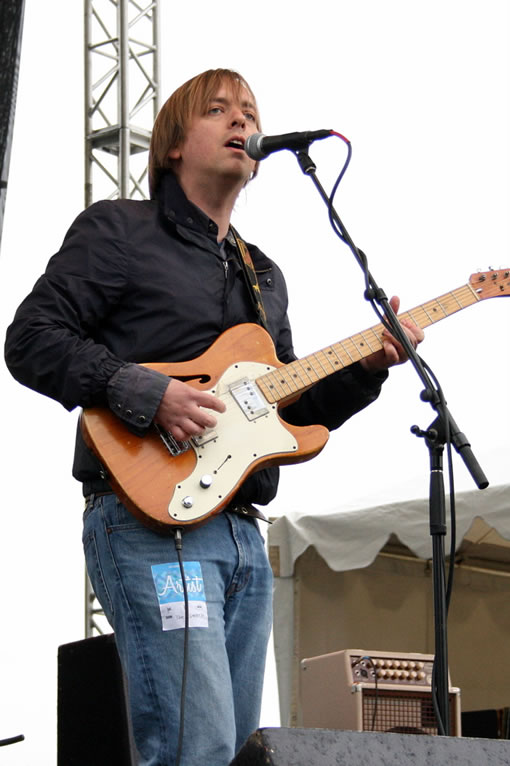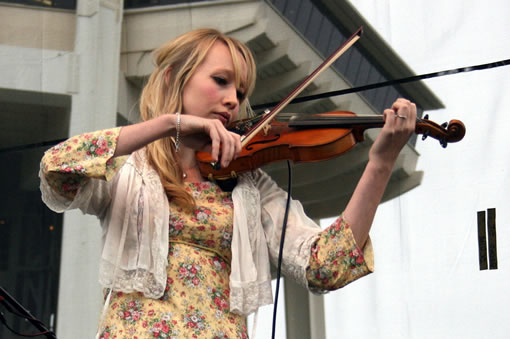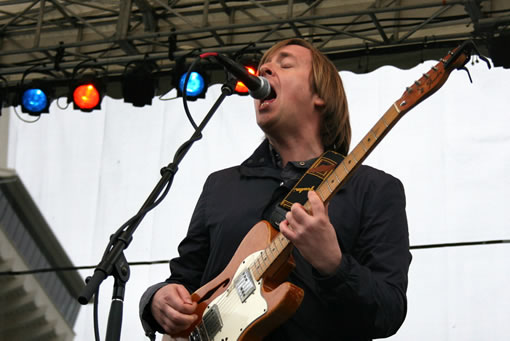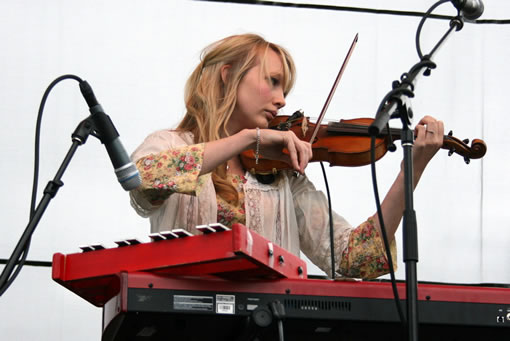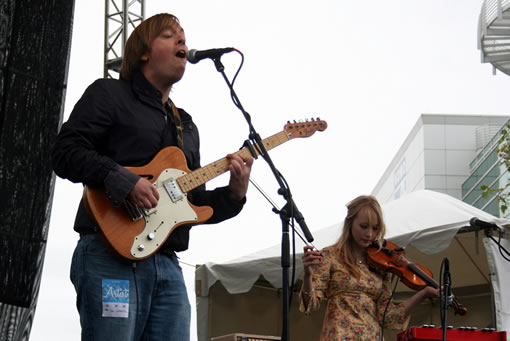 The Whigs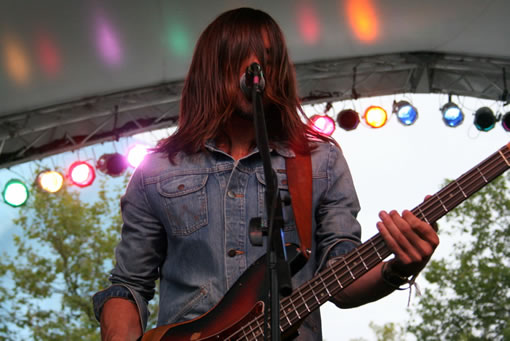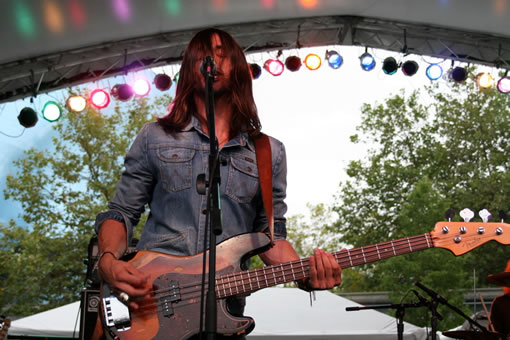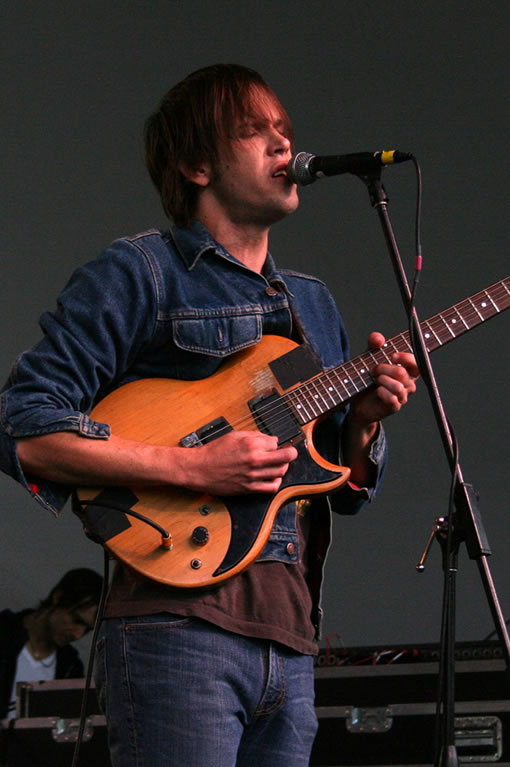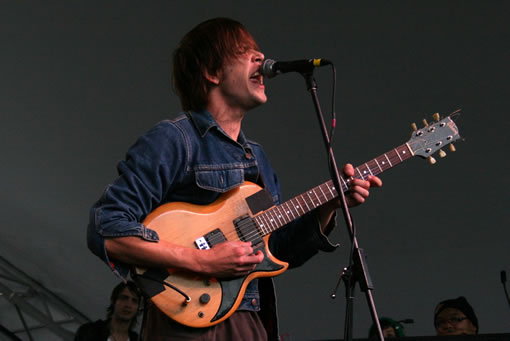 Japandroids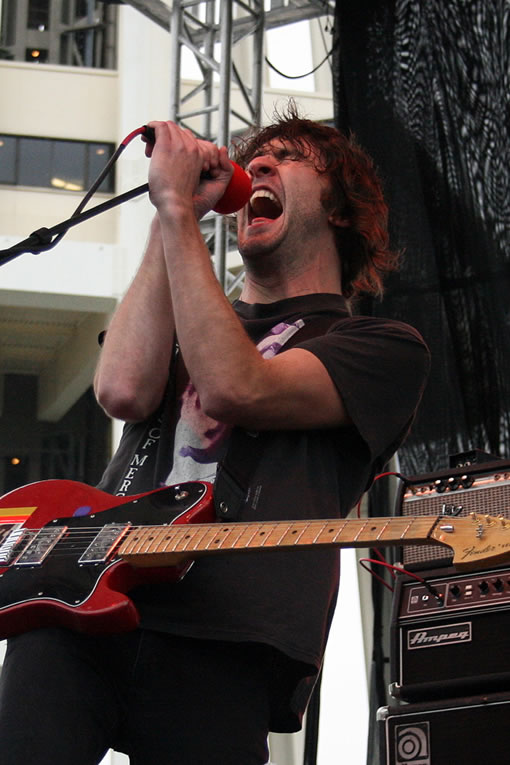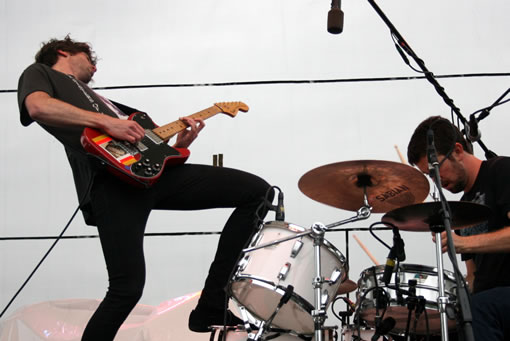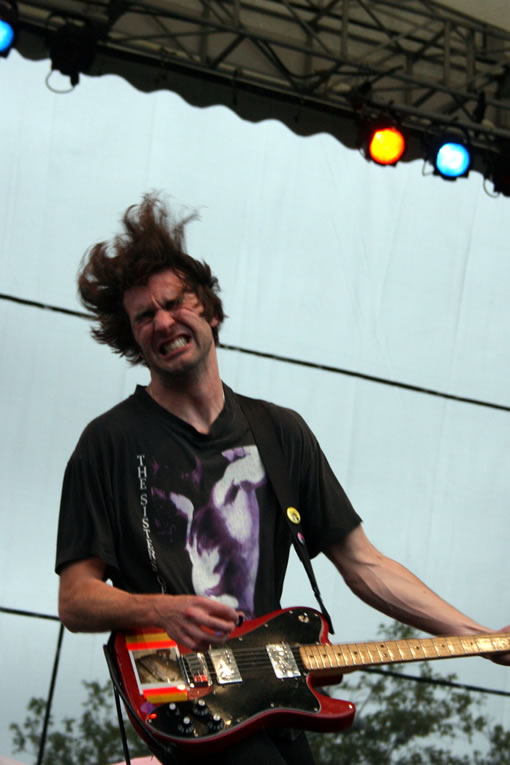 The Meat Puppets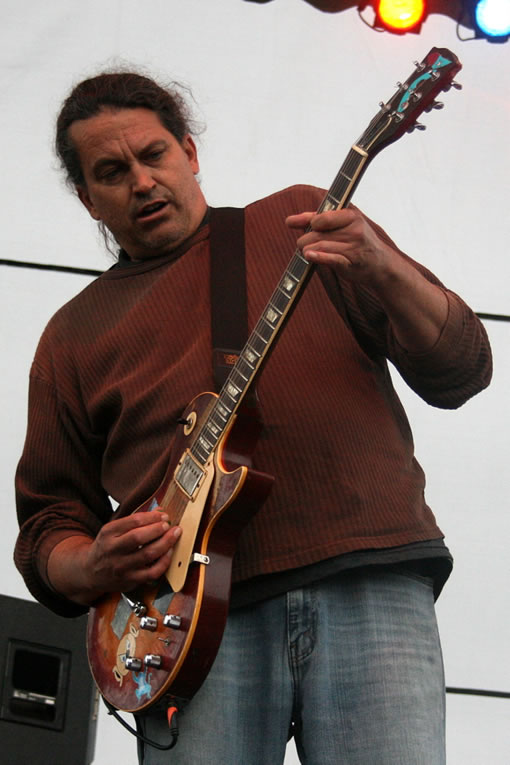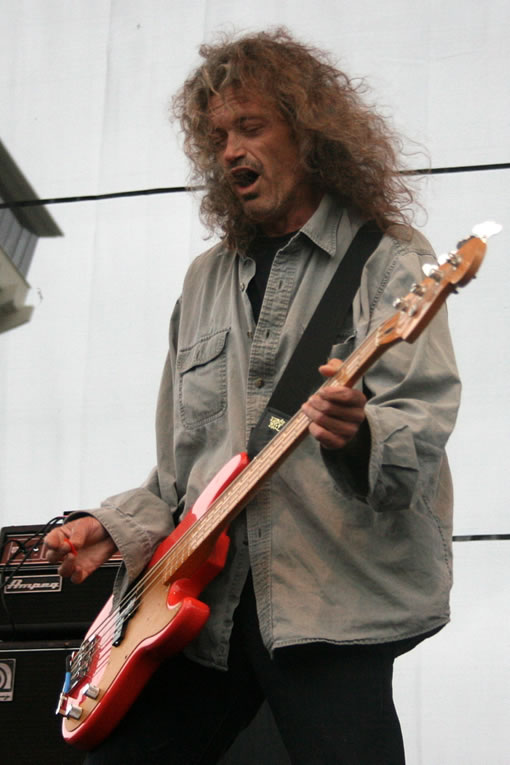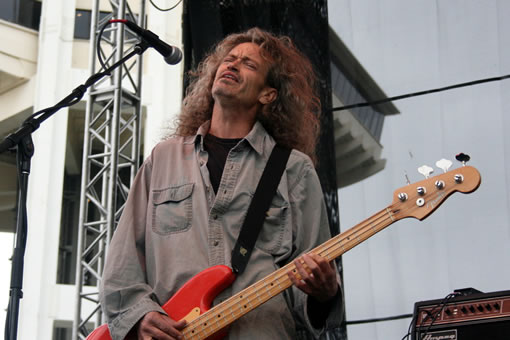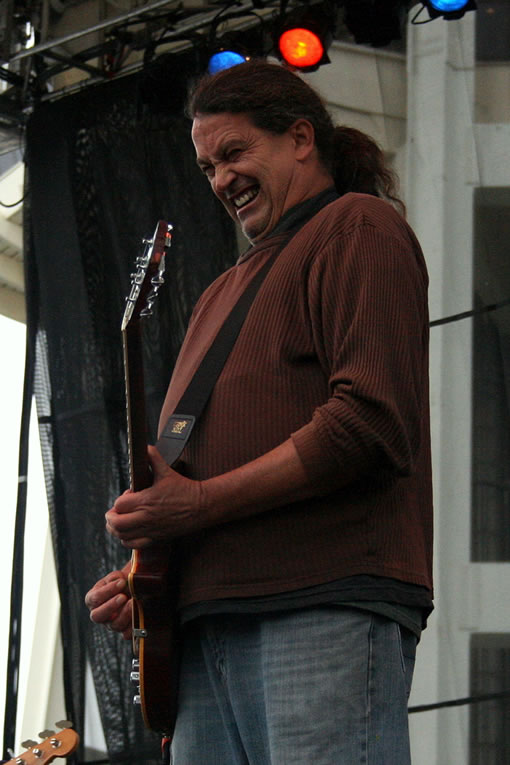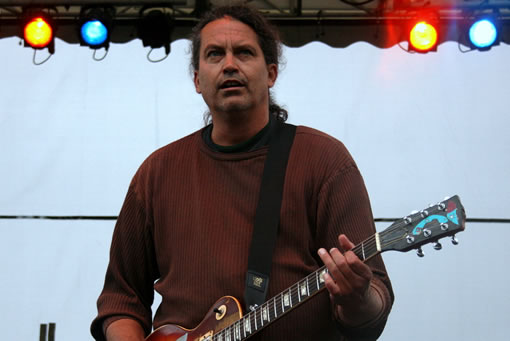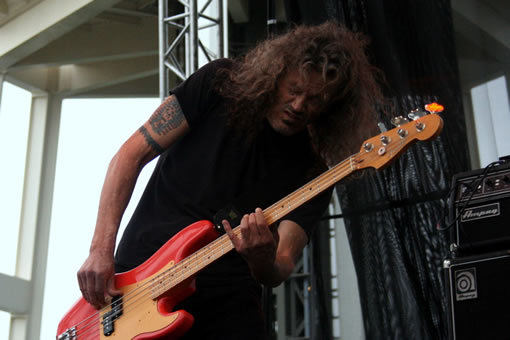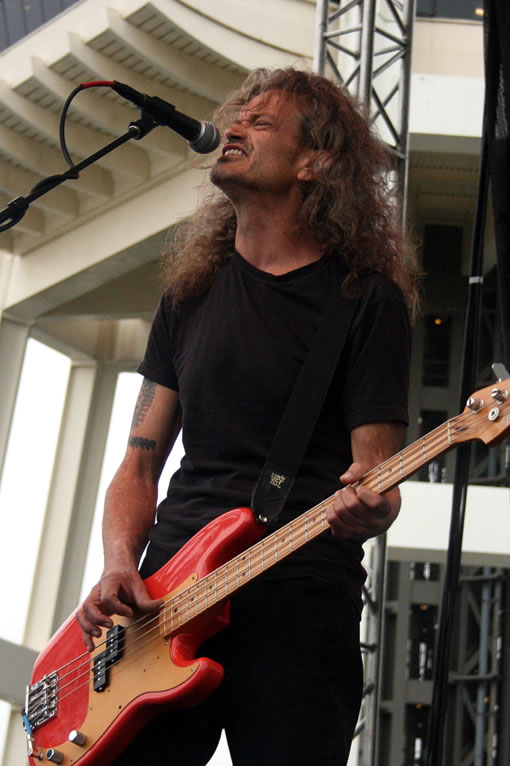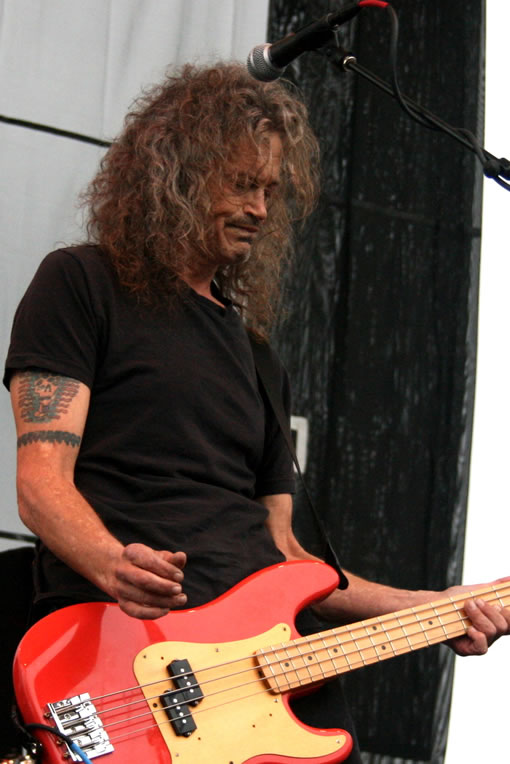 Baroness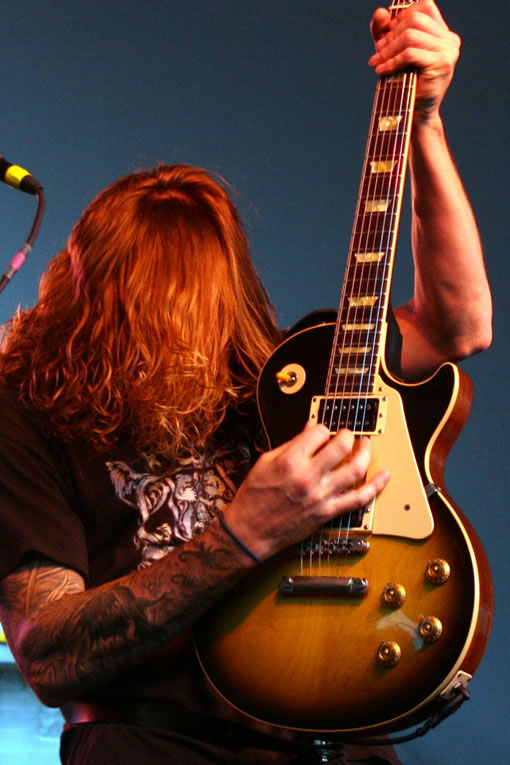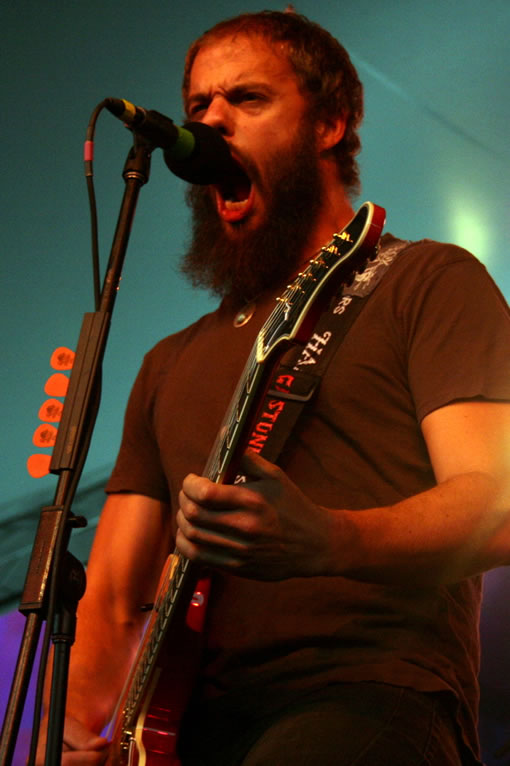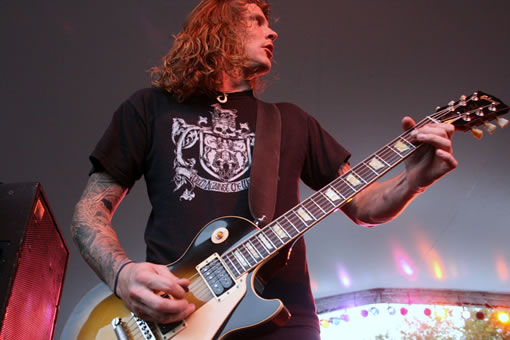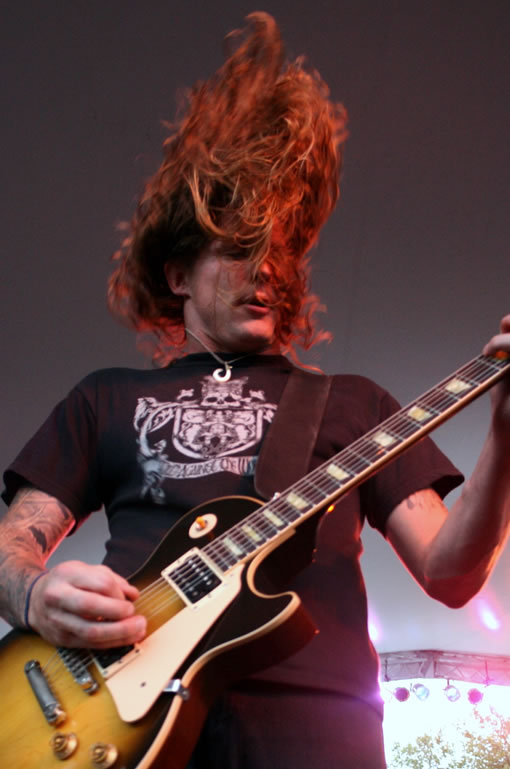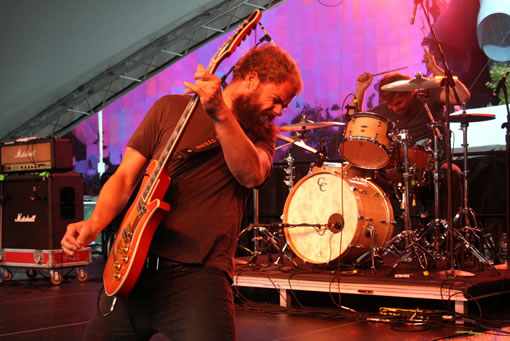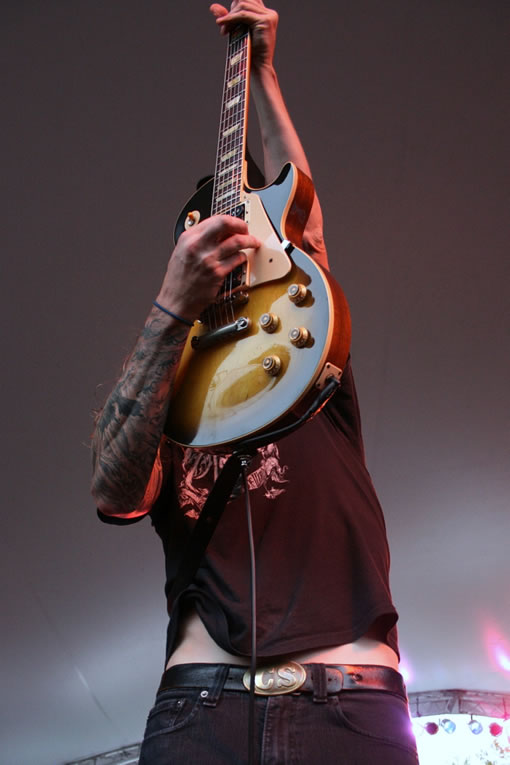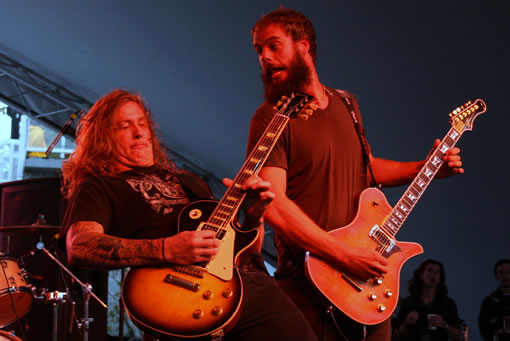 Moondoggies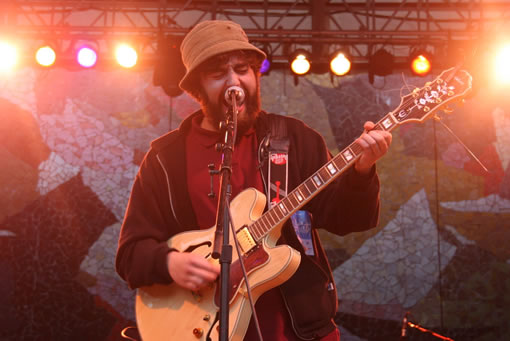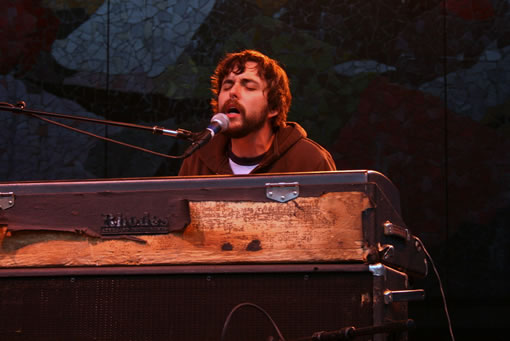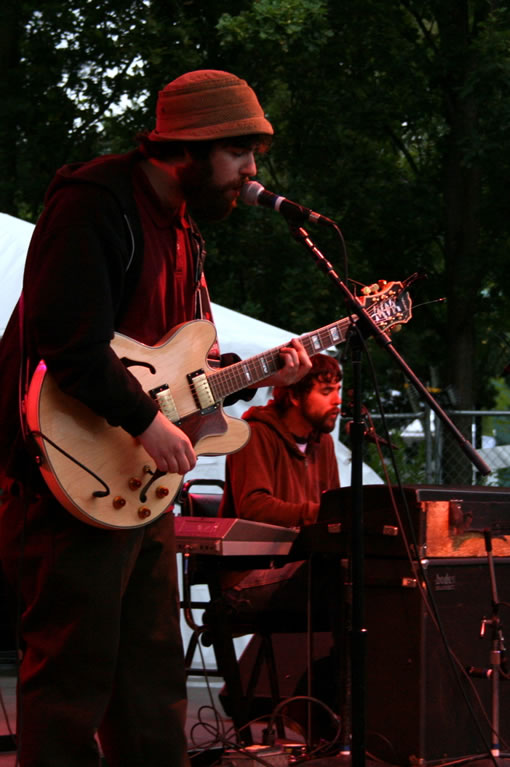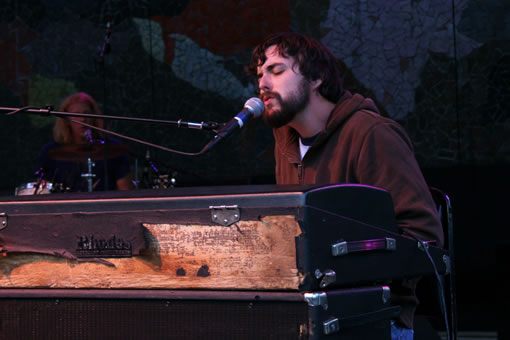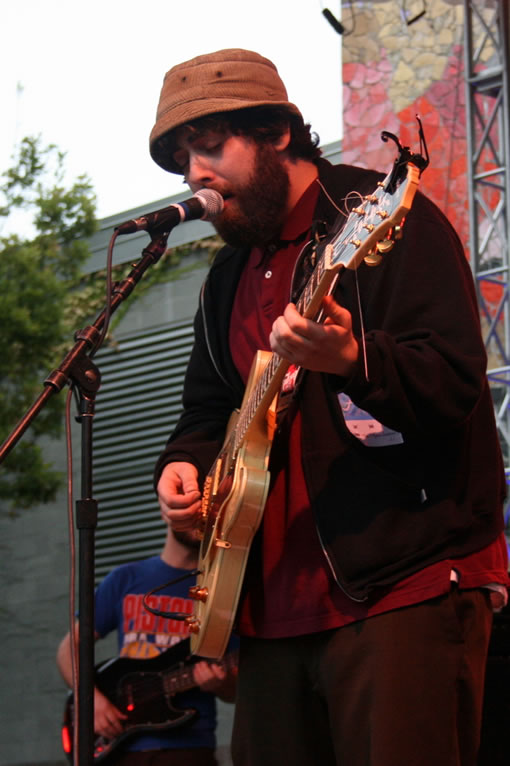 Anvil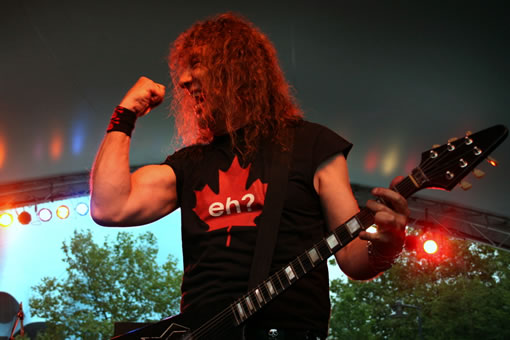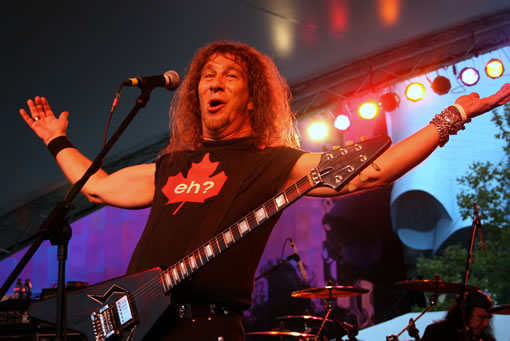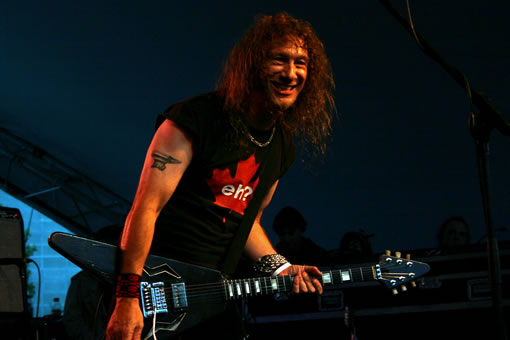 Jenny and Johnny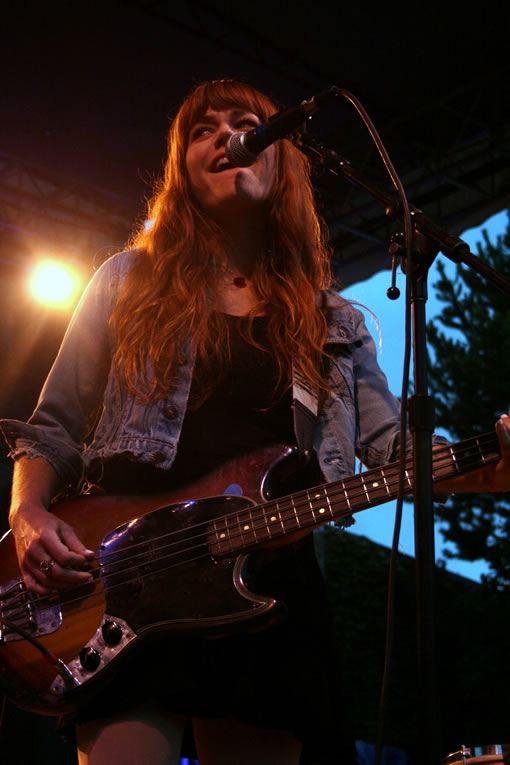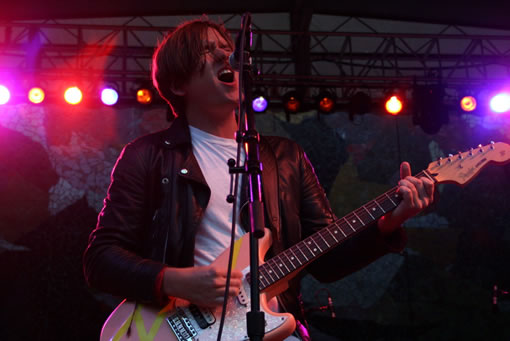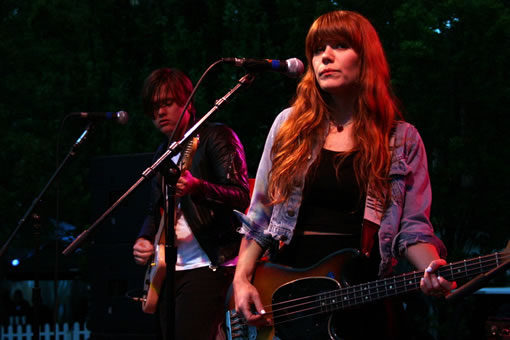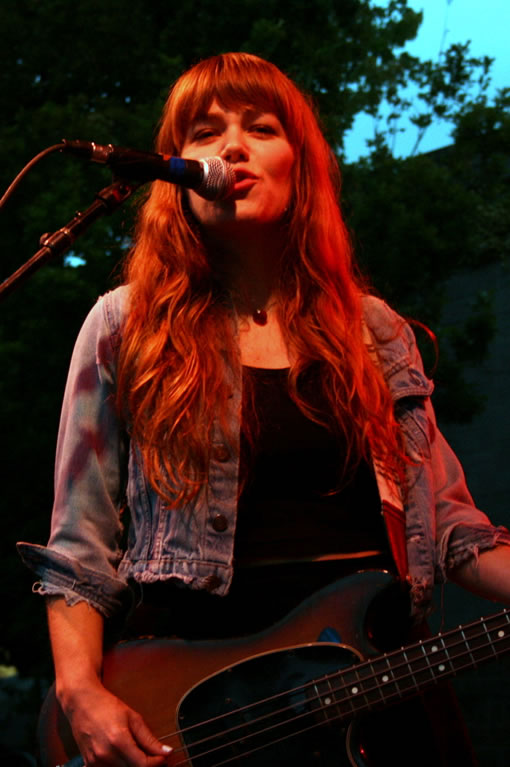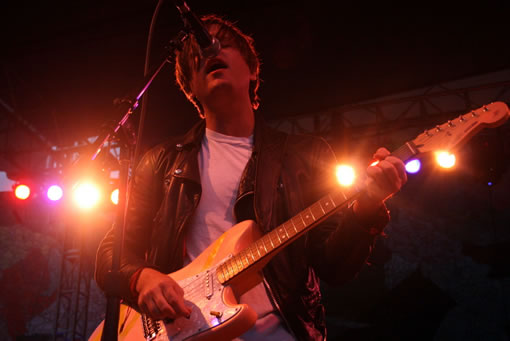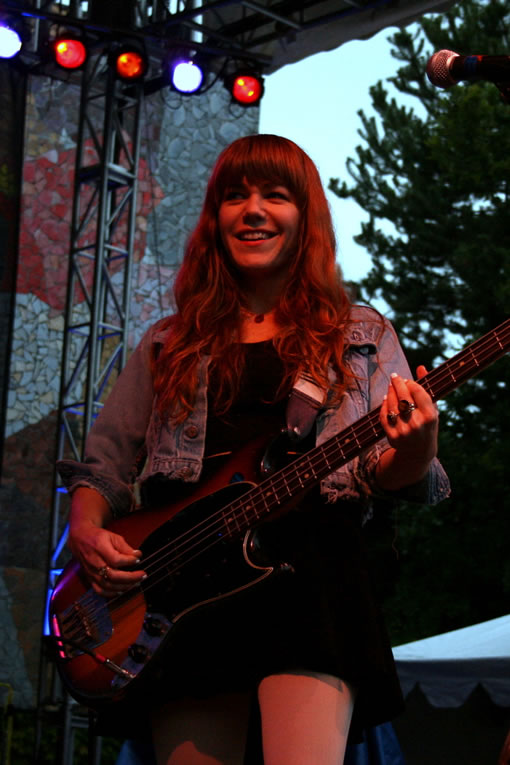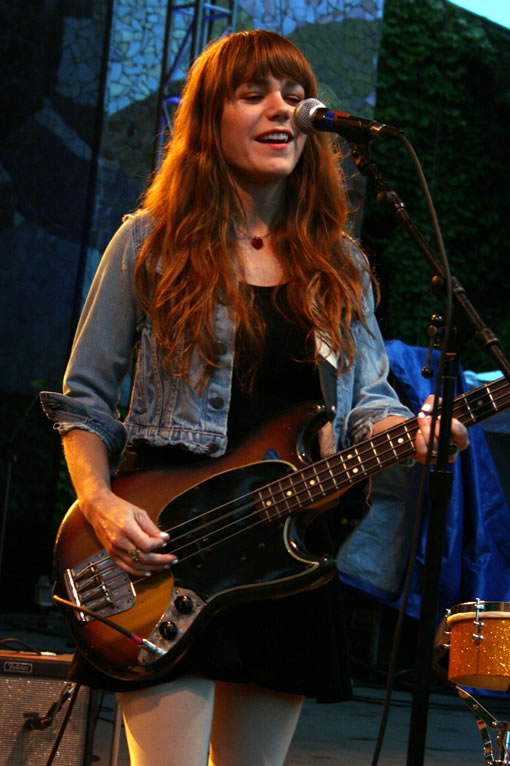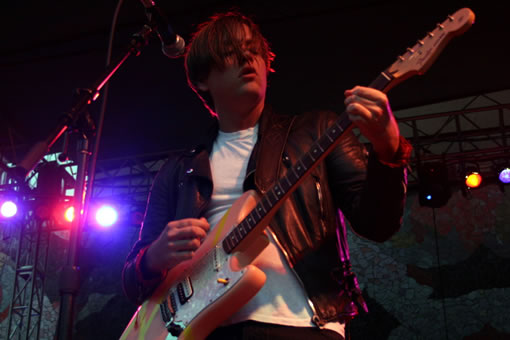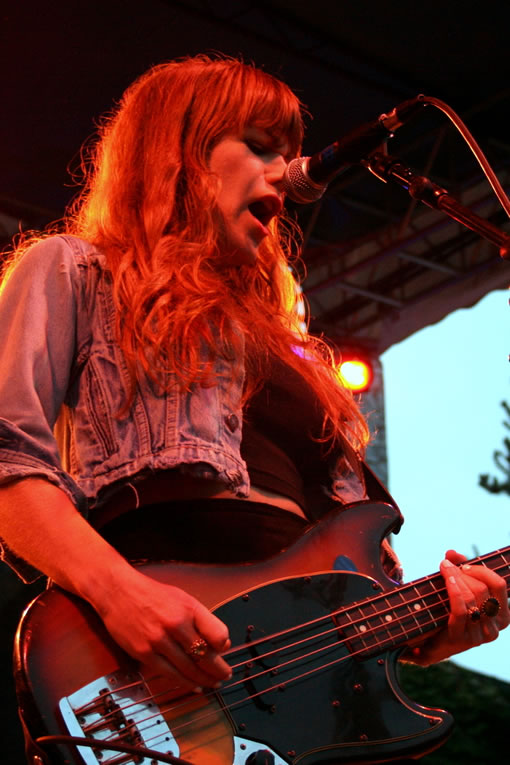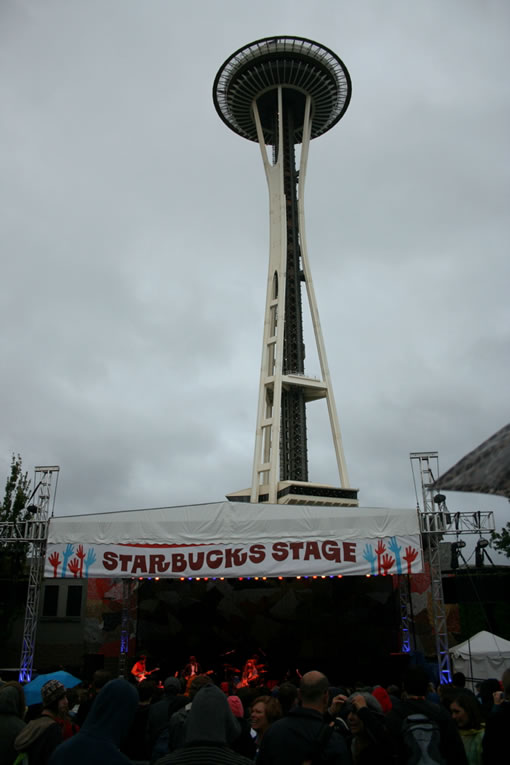 Surfer Blood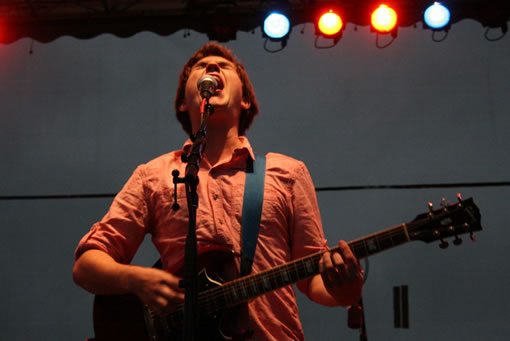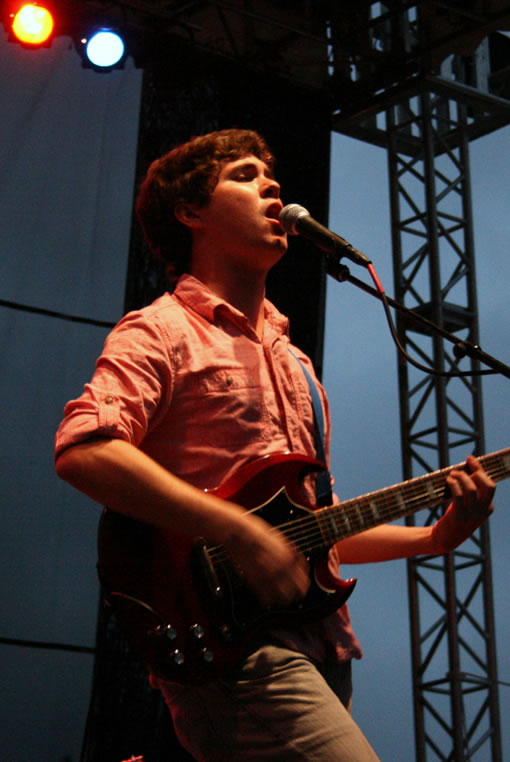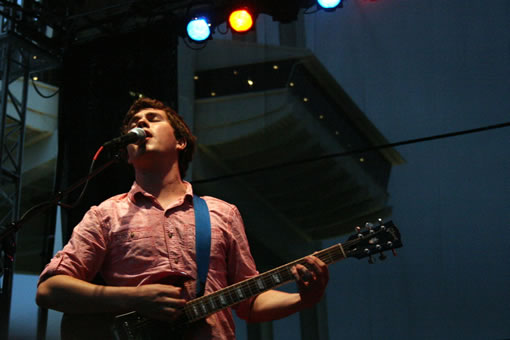 Laura Veirs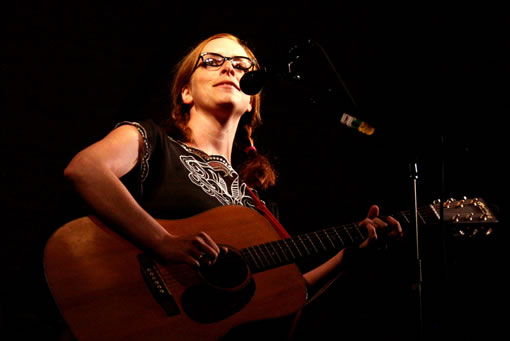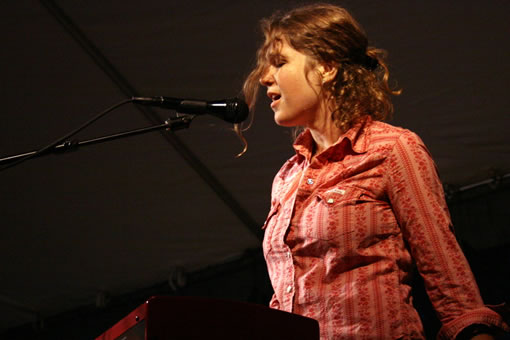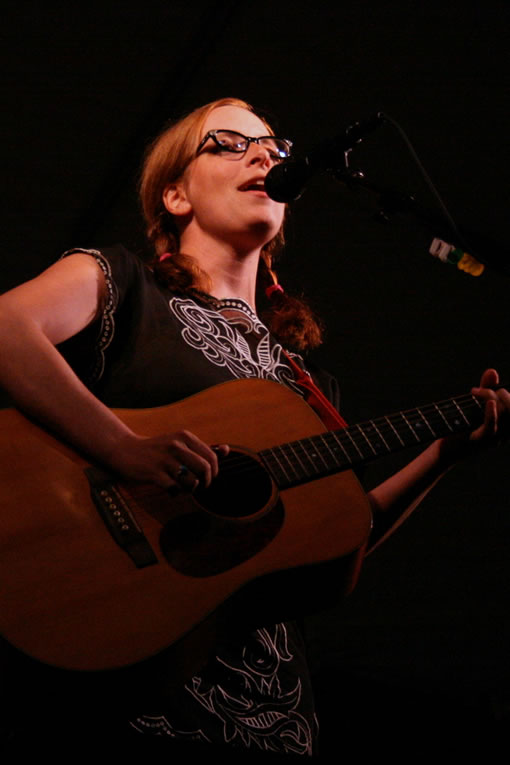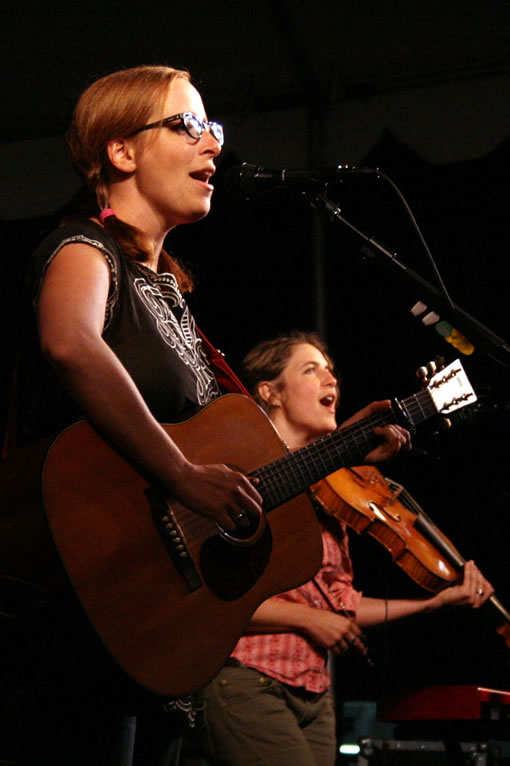 The Thermals