John Lennon would have turned 70 years old today and in honour of the event, the commercial floodgates have opened and there is a veritable cornucopia of Lennon themed music, media and merchandise available to the well heeled consumer. Here's a list of a few of the Lennon related events and merchandise that caught my eye while I was researching this post:
John Lennon Signature Box (11CD)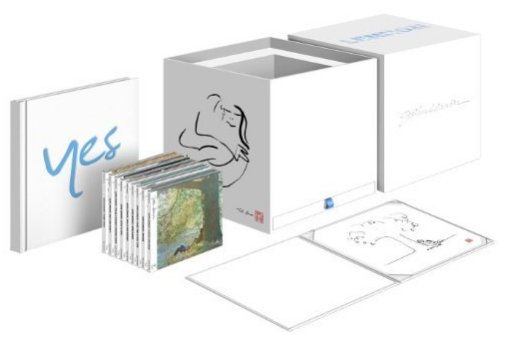 October 5: John Lennon Reissues (Signature 11 CD Box Set, Gimme Some Truth 4 CD, Power To The People: The Hits, Solo Remasters)
EMI Music's global John Lennon 'Gimme Some Truth' catalogue campaign, overseen by Yoko Ono, commemorates the music legend's 70th birthday. Featured in the sweeping initiative are eight remastered John Lennon solo albums and new titles including Double Fantasy Stripped Down, Power To The People: The Hits, Gimme Some Truth, and the John Lennon Signature Box.

For the first time, Lennon's classic solo albums and other standout recordings have been digitally remastered from his original mixes. Double Fantasy, 1980's GRAMMY Award winner for Album of the Year, is presented with a newly remixed 'Stripped Down' version produced by Yoko Ono and Jack Douglas, Lennon's original co-producers for the album. Some Time In New York City has been restored to include the six 'Live Jam' recordings featured on the original album.

The deluxe 11CD and digital John Lennon Signature Box includes 13 previously unreleased home recordings, and Yoko Ono, Sean Lennon, and Julian Lennon have each written personal essays for the lavish collection.
October 8: Nowhere Boy Opens in NYC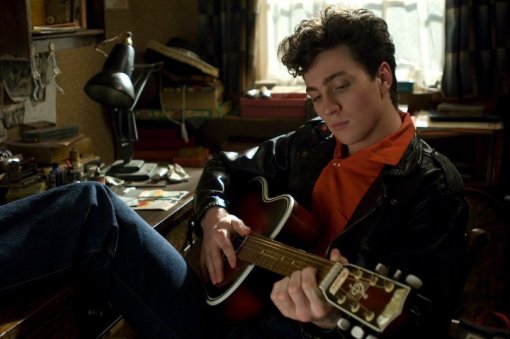 Lennon's is by now a much-examined life — still, most of the attention has been on his years with the Beatles, then as a solo artist and finally his murder at 40 and the unfinished musical legacy left behind. Instead, director Sam Taylor-Wood has concentrated her focus on a relatively obscure time beginning in 1955 when a series of personal losses, layered on top of typical 15-year-old rebellion, conspired to reshape a boy who, without those twists of fate, might have grown into an ordinary man. [LATimes.com]
October 9: Screening of PBS Documentary "LENNONYC" at Rumsey Playfield
LENNONYC
Tickets available on a first-come, first served basis. Enter the park at 69th Street and Fifth Avenue. The screening, which will take place rain or shine, will include picnic style seating so viewers are encouraged to bring blankets.

People interested in attending should visit www.thirteen.org/lennon for more information.

The screening will start at 7:00 p.m. and doors open at 6:00 p.m. People are encouraged to line up early given there will be limited seating.
October 9: East Village Radio Tribute to John Lennon (12PM – 8PM EST)
October 9, 2010 marks what would have been the 70th birthday of legend, lover, artist and activist, John Lennon. In celebration of the musician's illustrious life and career, East Village Radio is hosting an all day special tribute starting at 12pm ET this Saturday. Over the course of 8 hours, you can listen live to exclusive interviews with Lennon, tribute programs highlighting The Beatles' era songs, covers, classics and more. [EastVillageRadio.com]
John Lennon Limited Edited Steinway & Sons Piano


Like the songs of John Lennon, the Imagine Series is the perfect harmonization of music with creativity to achieve an end result that is much greater than the sum of its parts. The Imagine Series Limited Edition is modeled after the white Steinway grand piano that John presented to Yoko Ono on her birthday in 1971. Each piano incorporates John's signature, music and a medallion indicating its uniqueness.

To find out more, call +1 718-267-3210 or locate your Steinway & Sons dealer.
Note: I can't even "Imagine" how much this costs. -ed.
Gibson Releases Three Limited Edition John Lennon J-160E Guitars

…Recreated by the luthiers at Gibson's Montana acoustic guitar facility in period-perfect detail, the 70th Anniversary John Lennon models are available in three distinct versions to represent the instrument at three periods in Lennon's life and career. The first, finished in Vintage Sunburst and limited to 500 guitars, represents the guitar as it was when Lennon first acquired it and used it on several famous Beatles recordings from 1963 to '64, including Please Please Me, With The Beatles and A Hard Day's Night.

The second is a stunning Custom Shop "Imagine" model in a Soft White finish personally requested by Yoko Ono to reflect the sentiment of John's life and music during the recording of Imagine. And the third is the model as it is today, on display at the Rock and Roll Hall of Fame in Cleveland, with a thin, natural finish and Lennon's famous "John and Yoko" caricature sketches, representing the appearance of the guitar during the famous Lennon-Ono "Bed-In" peace protests of 1969. [Gibson.com]
John Lennon Mont Blanc Pen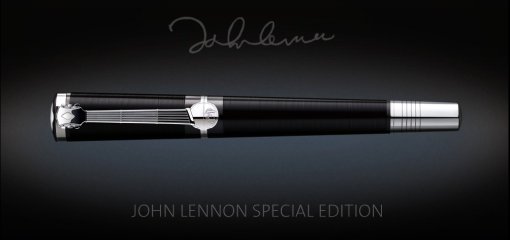 This year marks the 70th anniversary of John Lennon's birth. And for the occasion, penmaker Montblanc has come out with a special pen. The John Lennon model goes for $27,000. It has diamonds and sapphires and on its side, the word "imagine" is written in white gold. [NPR.org]
In other John Lennon/Beatles news not happening this week:
October 19, 2010 – January 2, 2011 : Rain on Broadway

In 1964, a group of boys from Liverpool changed the face of rock 'n' roll. This fall on Broadway, join the 1.5 million fans who've already relived their incredible journey at the multi-media concert tribute with the one band that truly incarnates The Beatles … RAIN.
Use code RAIN to purchase discounted tickets to Rain on Broadway.
October 19: Remastered "Red" and "Blue" Albums
Apple Corps Ltd. and EMI Music are pleased to announce that The Beatles' original 1973 compilations, 1962-1966 ('Red') and 1967-1970 ('Blue') have been digitally remastered for worldwide CD release on October 18 (October 19 in North America). Both 2CD packages include expanded booklets with original liner notes, newly written essays by Bill Flanagan, and rare photos. [TheBeatles.com]
November 12: All-Star Lennon Tribute Concert in NYC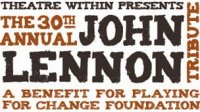 An all-star tribute concert to honor Lennon is planned for November 12 at the Beacon Theater in New York to benefit the Playing for Change Foundation, with a lineup that will include Jackson Browne, Patti Smith, Cyndi Lauper, Aimee Mann, Keb' Mo', Joan Osborne, Martin Sexton, Shelby Lynne, Taj Mahal, Meshell Ndegeocello, Alejandro Escovedo, The Kennedys, Vusi Mahlasela, Rich Pagano of the Fab Faux, Chris Bliss, Wendy Osserman Dance, Joe Raiola and others.
Check out a special birthday message from Yoko Ono after the jump.