John Darnielle of The Extra Lens at The Mercury Lounge (10/21/10)


Photo: Jon Klemm
Download: "Only Existing Footage" – The Extra Lens (mp3)
The Extra Lens (John Darnielle of The Mountain Goats and Franklin Bruno of the Human Hearts) played an intimate show at the Mercury Lounge last week during CMJ. The duo was on a short tour in support of The Undercard, their new record which came out on October 19 on Merge. Here's what bumpershine critic-in-residence Drake LeLane had to say about their sophomore LP:
Back in 2002, The Mountain Goats' John Darnielle and Nothing Painted Blue's Franklin Bruno got together as The Extra Glenns and released the little heard gem Martial Arts Weekend, which sort served as a practice run for the Goats' move to 4AD where they became an actual band and not a lo-fi acoustic based experiment. It's been eight years and now that the Goats moving to Merge Records, it's the perfect time to revisit the collaboration (minus a 'G' and an 'N' of course). If Undercard is serving the same purpose as their first collaboration (which I highly doubt), John Darnielle is bringing back some of the dark humor that the band has missed in their past three releases. And, as a bonus, we get the occasional harmony vocal from Bruno, which is an oddity for a Darnielle sung song, and something that's easy to get used to. [drakelelane.blogspot.com]
More photos of The Extra Lens and tour mate John Vanderslice after the jump.
The Extra Lens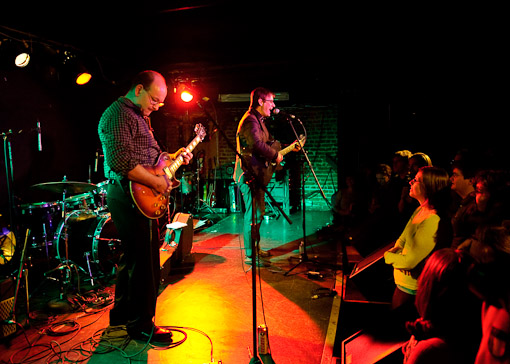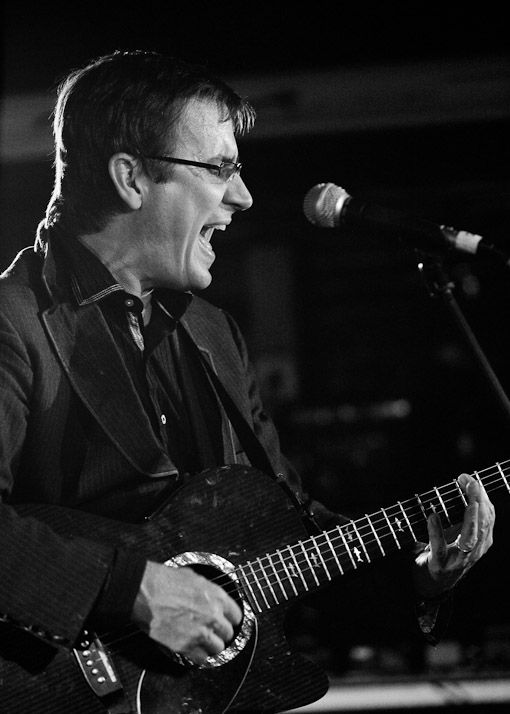 John Vanderslice