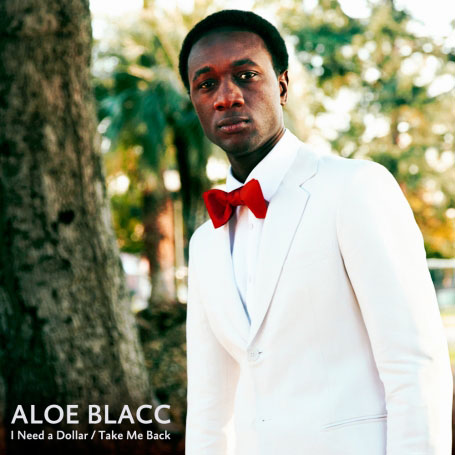 The other day I tweeted about giving someone a dollar a day for the month of February. I also included a link Aloe Blacc's "I Need a Dollar" so some of you may have thought it was a joke or a plug, but the sentiment was completely genuine. Why give someone a dollar a day for 28 days you ask? Well, aside from the fact that giving a little money to someone less fortunate than me might make a positive difference in their lives, my motivation is not quite that one dimensional, nor is it purely altruistic. Honestly, this foray into philanthropy is more of a social experiment than anything else. In short, I want to see how daily small gestures of goodwill will affect my overall personality. When I got this idea, I didn't think I would blog about it, but now that I've started the process, I've changed my mind. I'm two days in now, so this first entry will be a double shot. Here's how things are going so far:
Day 1: Tuesday, Feb 1
At it's worst, Day 1 could be described as a complete failure, at it's best, a good try. Throughout the better part of January, I had this "dollar a day" idea firmly entrenched in my brain, and I had fully committed to doing it starting February 1. Of course, when the first of the month rolled around, it completely slipped my mind until at least 5 or 6 o'clock. That's OK though, I still hadn't left work, and the subway platform usually has no shortage of people willing to accept a spare dollar. Unfortunately, Tuesday night was the only night in recent memory where the platform was devoid of both buskers and panhandlers (can I say that word?). So, having struck out on the platform and on the subsequent train ride home, I pinned my hopes on the walk back to my apartment. When I hit the street, I had a dollar bill folded up in small rectangle inside my glove, ready for quick access just in case I ran into anyone who might be in need of it. Not having coming spotted anyone at the subway exit, I stopped at the grocery store and then went out of my way to walk down the busy 5th avenue before heading back towards home. When it looked I wasn't going to run into anyone before turning on to my street, I purposefully extended my walk down 5th Ave for a few blocks and then crossed over to 7th ave on the off chance that I might run into someone either at a bodega or inside Citibank. Well, it was a cold night and I didn't run into anyone soliciting funds on the street before I finally got home. I briefly considered walking into Starbucks and leaving an unsolicited dollar in the tip jar, but I figured that would just be too weird for me and kind of against my original principle (I'm sure they wouldn't have complained though). Anyway, that was day 1, $0 dollars given away, feeling a little frustrated, but I think I gave it a good try. Things can only get better right?
Day 2: Wednesday, Feb 2
What's the adage, another day, another dollar? Well, yes that is the adage, and today I was determined to start anew with my daily giving experiment. Having woken up with that renewed enthusiasm for my cause, I once again promptly forgot about the whole idea until it was quitting time. This time around though, I didn't strike out on the platform. I headed down to my usual spot and I was hanging out waiting for the train when I overheard a woman say something like, "Can you help out a woman whose inheritance was stolen? Do you know the name of a good civil lawyer?" As she was walking away from me and heading around the platform staircase, I went after her only to lose her in the rush hour crowd. Luckily, while looking for her, I found myself right in front of a busker. He was playing the kora and singing in a language I did not recognize (an African dialect I'm guessing). I was going to ask him to play some Toumani Diabete, but then I thought better of it and just gave him a dollar. He smiled and said thanks and then I got on the train. It wasn't exactly what I had hoped for, but I'll still count it as my first W.
PS In an effort to stave off some potential negative comments, I just want to say that I give to charity every year, but usually it's with a click of a button or the gift of my time as opposed to a drop in a (literal) bucket.