Although not technically a comedy video, this cameo filled video for The New Pornographers' "Moves" made my day today. The video for "Moves" was written and directed by Tom Scharpling and stars a who's who of comedy and music including: Jon Wurster, Julie Klausner, Kevin Corrigan, Wyatt Cenac, John Oliver, Horatio Sanz, Ted Leo, John Hodgman, Bill Hader, Paul Rudd, Todd Barry, Donald Glover, Esther Crow, Michael Lisk, Gabe Delahaye, Max Silvestri, just to name a few.
It's been a while since I've done a weekly comedy update, but I felt inspired today, so here you go:
Select Comedy Events This Week (Feb 8-14)
02/08 Cheap Date Comedy Show w/ Kurt Braunohler, Andrea Rosen, M. Dickson, Brad Howe, Murderfist Sketch Group (Union Hall)
02/08 Jon Glaser Book Release Party w/ Jon Glaser, Paul Rudd, Scott Adsit, John Hodgman, Zoe Lister-Jones, Ira Kaplan, Jon Hamm (Bell House)
02/08 Tell Your Friends! w/ Chris DeLuca, Christian Finnegan, Liam McEneaney, Rob Paravonian, Eric Ledgin + Secret Musical Guest (Lolita Bar)
02/08 SWEET! (Ella Lounge)
02/08 Righteous Kill! w/ Jared Logan and Joe DeRosa, Claudia Cogan, DC Benny, Brian Jian, and Jeff Wesselschmidt (Ace of Clubs)
02/08 Mike Birbiglia (Joe's Pub)
02/09 Big Terrific w/ Max Silvestri (Cameo)
02/09 Rubber Bullets w/ Seth Herzog, Andrea Rosen, Craig Baldo, Rory Scovel and Jordan Carlos (UC Lounge)
02/09 Channel 101: NY Monthly Screening (92Y Tribeca)
02/10 Comedy As A Second Language (Kabin)
02/10 Comedy Below Canal w/ Carolyn Castiglia, Seth Herzog, Eddie Brill (92Y Tribeca)
02/11 Cabinet of Wonders w/ John Wesley Harding, Ted Leo, The Fiery Furnaces, Patrick McGrath, Rivka Galchen, Eugene Mirman & The English UK (City Winery)
02/11 Too Cool For School (Red Star Bar)
02/11 TheSkint.com Presents: Ooey Gooey Valentine's Comedy Party w/ Hannibal Buress, Kurt Braunohler, Claudia Cogan, Jessica Delfino (The Bell House)
02/13 Hannibal Burress (Knitting Factory)
02/13 Pretty Good Friends w/ Eugene Mirman, Michael Lawrence, The Pajama Men and Todd Barry (Union Hall)
02/14 The Rejection Show Valentine's Edition (The Bell House)
02/14 Radio Happy Hour w/ Abe Vigoda and Marcellus Hall (LPR)
02/14 Hot Tub w/ Kurt and Kristen (Littlefield)
Poker with Jokers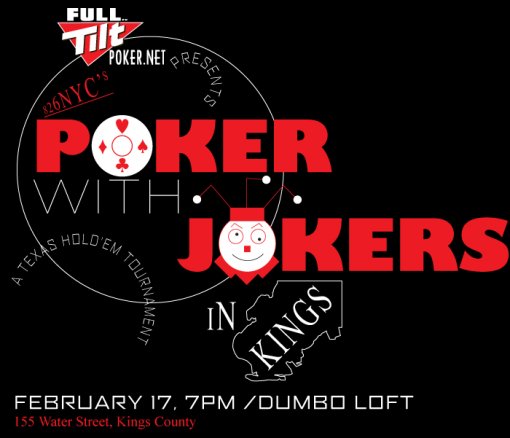 Future Comedy Events
02/15 Tell Your Friends! The Concert Film (Sneak Preview)
02/17 Poker with Jokers w/ Michael Ian Black, Ira Glass, John Hodgman (155 Water St)
02/17 The Moth StorySLAM! Theme: Fame (Housing Works)
02/18 The Party Machine w/ Lisa Delarios, Arden Myrin Jon Glaser, Kristen Schaal, Michael Showalter, Seth Herzog, Adira Amram, Bridget Fitzgerald (Union Hall)
02/19 Gentrify Brooklyn (Brooklyn Lyceum)
02/24 Comedy Below Canal | Mortified (92Y Tribeca)
02/27 Pretty Good Friends w/ Michael Showalter, Eugene Mirman, Reggie Watts, Kumail Nanjiani (Bell House)
03/10 WTF with Marc Maron and guests Sarah Vowell, Chuck Klosterman, Bill Hader, Fred Armisen (Bell House Early Show)
03/10 WTF with Marc Maron and guests Patrice O'Neal, Keith Robinson, Liam McEneaney, Heather Knight, Otto and George (Bell House Late Show)
03/14 ECNY Awards (92Y Tribeca)
03/30 Reggie Watts (MHOW)
05/04 Tim Minchin (Gramercy Theatre)
05/05 Tim Minchin (Gramercy Theatre)
View a trailer for Liam McEneaney's Tell Your Friends! The Concert Film after the jump.
Win tickets to a screening of Tell Your Friends! The Concert Film by emailing TYFScreening@gmail.com with "The Comic's Comic" in the subject heading.