The Antlers at Terminal 5 (02/19/10)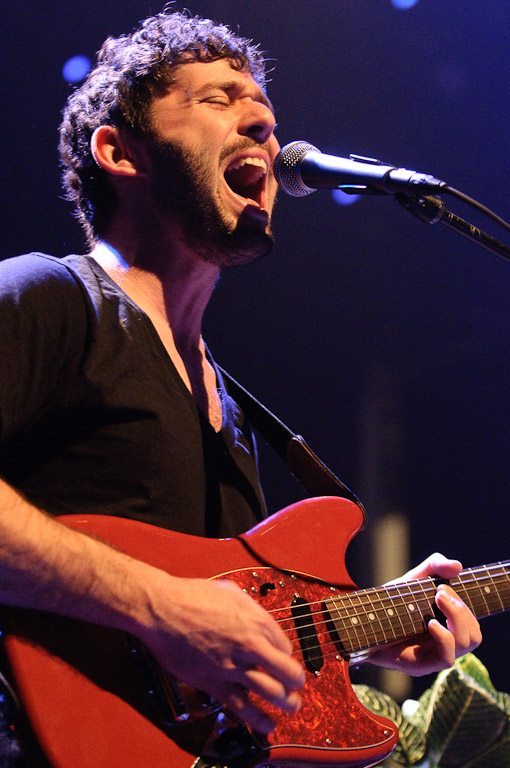 Photo: Jon Klemm (more)
Tickets for The Antlers May 19 and 20 shows at the Bowery Ballroom and MHOW go on sale today (Friday, Apr 1) at noon. The Brooklyn trio are set to hit the road this summer in support of Burst Apart, their highly anticipated follow up to their much lauded concept album Hospice. Burst Apart will be released on May 10 via Frenchkiss Records.
We're completely thrilled to finally share with you the details of our forthcoming new album, Burst Apart. Finally!

We spent somewhere in the realm of 5 months recording it (although truthfully, we've been planning and sketching the record since we began touring on Hospice back in 2009). We moved into our own recording studio in September 2010, and spent essentially every waking hour working on Burst Apart, producing the record ourselves, with Darby at the helm engineering. We wrapped up recording this past January, and will be releasing this record to you on May 10 via Frenchkiss Records. I can honestly say that I've never been more excited to have people hear something as I am with Burst Apart. [AntlersMusic.com]
The Antlers recently premiered Burst Apart live at an NPR Party at SXSW, you can listen to a full stream of that concert over here.
More Antlers tour dates, track listing and cover art for the new album after the jump.
The Antlers 2011 Tour Dates
05-12 London, England – Heaven
05-13 Manchester, England – Manchester Club Academy
05-14 Brighton, England – Great Escape Festival
05-17 Washington, DC – Black Cat *
05-18 Philadelphia, PA – First Unitarian Church Sanctuary *
05-19 Brooklyn, NY – Music Hall of Williamsburg * – 3/31 at 10 am
05-20 New York, NY – Bowery Ballroom * – 3/31 at 10 am
05-28 George, WA – Sasquatch Festival
05-31 San Francisco, CA – Great American Music Hall *
06-03 Los Angeles, CA – El Rey * – 4/1 at 10 am
06-04 Pomona, CA – Glass House *
06-07 Austin, TX – Emo's * – 4/1 at 10 am
06-08 Dallas, TX – The Loft *
06-09 Tulsa, OK – The Marquee *
06-10 St. Louis, MO – Firebird *
06-11 Chicago, IL – Metro *
06-12 Detroit, MI – Magic Stick * – 3/31 at 10 am
06-14 Toronto, Ontario – Mod Club * – 3/31 at 10 am
06-15 Montreal, Quebec – La Tulipe ^
06-16 Boston, MA – Paradise * – 4/1 at 10 am
06-17 Hamden, CT – The Space *
* with Little Scream
^ with the Dodos
The Antlers – Burst Apart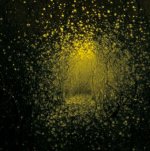 01 I Don't Want Love
02 French Exit
03 Parentheses
04 No Widows
05 Rolled Together
06 Every Night My Teeth Are Falling Out
07 Tiptoe
08 Hounds
09 Corsicana
10 Putting the Dog to Sleep