Foo Fighters at Sasquatch! 2011 (05/27/11)


Words and Photos: Drake LeLane
Sasquatch Night 1 Wrap Up (May 27,2011)
Sasquatch! began it's 10th festival with an additional evening of entertainment* (Friday) to the already full weekend. Three days was already a lot to take in — would a fourth change things? It turns out yes and no. Having the Foo Fighters headline the abbreviated lineup for Friday made it an attractive four-day buy for some, as many drive up on Friday anyway to start the camping, and having the reunited Death From Above 1979 as a soundtrack to pitching your tent (as many seemed to be doing at that time, both literally and metaphorically), is a nice bonus. I still don't know how I feel about the added abbreviated Friday to the full Sasquatch! Music Festival experience, as I ended up losing Monday in the bargain.
*Inevitable, in light of all the music festival expansion going on.
Death From Above 1979
I arrived at the gates as DFA's opening notes rang through. So just like with their pre-break up career, I arrived at the DFA 1979 admiration society a bit late. The duo performed in front of a huge grave headstone reading "DFA 1979, 2001-2006," and proceeded to raise the dead, filling the ampitheatre with their often jarring, bare-bones thrash pop. The bare-bones duo would prove to be a theme for the festival, with just about every duo-fronted act 'of the moment' was at Sasquatch! this weekend. There was enough of them, in fact, to fill a Sasquatch lineup of old, with Beach House, Matt & Kim, Sleigh Bells, Chromeo, Wye Oak, Jenny & Jonny, Major Lazer, MSTRKRFT, Rodrigo Y Gabriela, Ratatat, The Young Evils, The Secret Sisters, Pepper Rabbit and Talkdemonic (I think I got them all, right?).
Foo Fighters
What can you say about Dave Grohl and his Foo Fighters? The word that comes to mind first is professional. The Foos have this arena-style performance down pat, and even to someone like me who's not owned an album past the Grohl-on-every-instrument self-titled debut (1995), the set killed. Of course, the Foos have the distinct advantage (over other Sasquatch! acts) of generating audience enthusiasm by simply pulling out another one of their bona fide hits. "Learn to Fly," "Monkey Wrench," "My Hero," "Breakout"… I'd forgotten how many songs I knew by heart (often against my will). And with Taylor Hawkins on the drums, Grohl has the luxury of stepping out of the spotlight and just enjoying himself on stage. Pat Smear barely moved, but the weight of his illustrious past kept stage left well anchored.
More photos of the Foo Fighters and Death From Above 1979 from night 1 of Sasquatch! 2011 after the jump.
Foo Fighters at Sasquatch! 2011 by Drake LeLane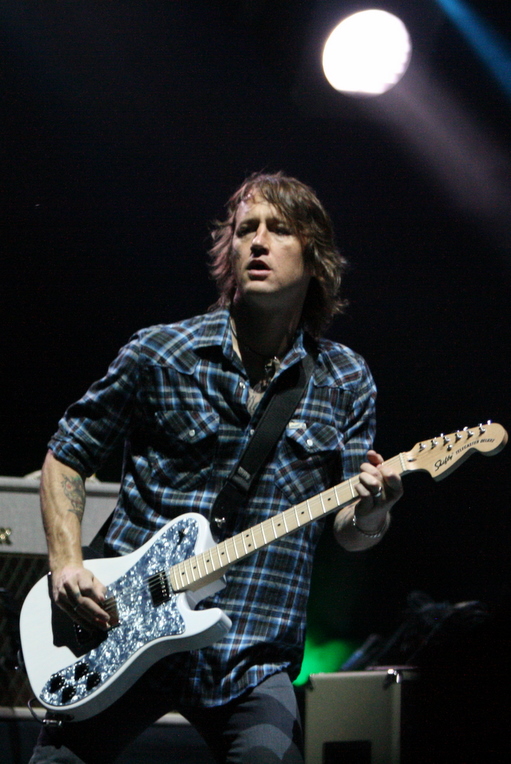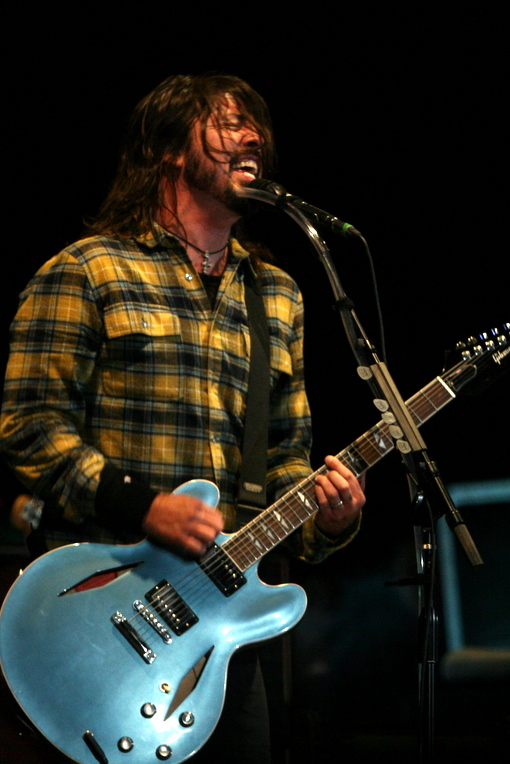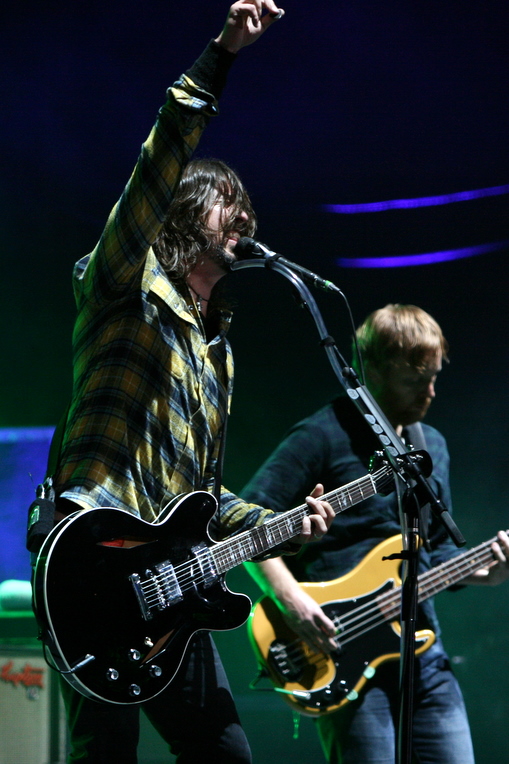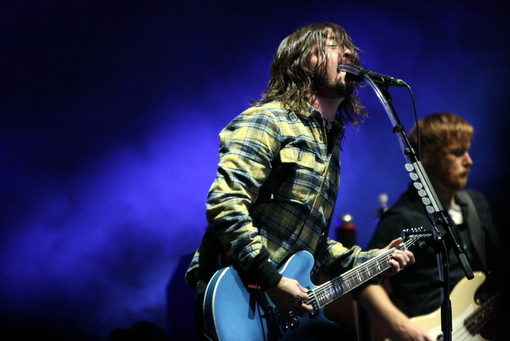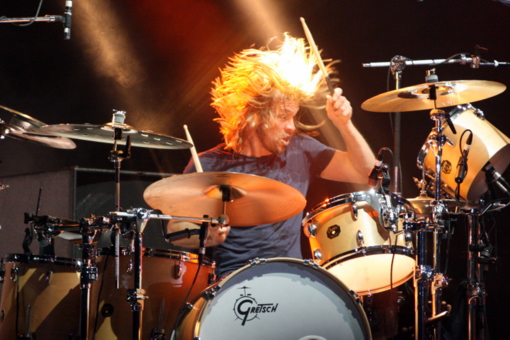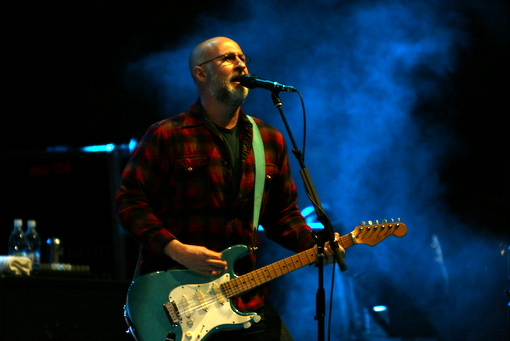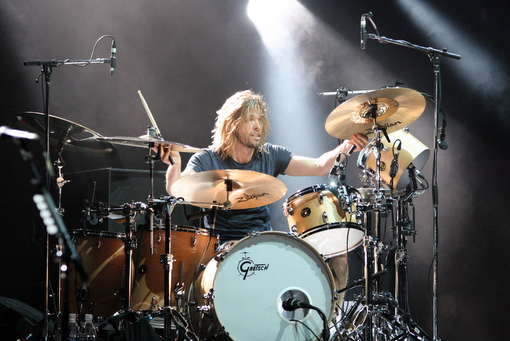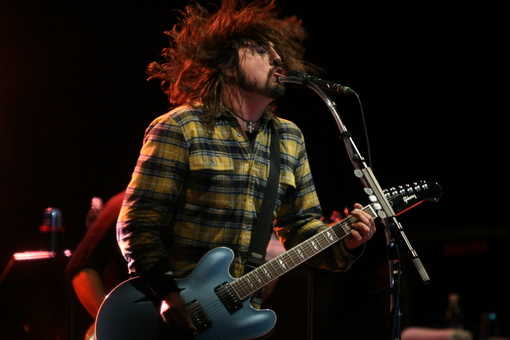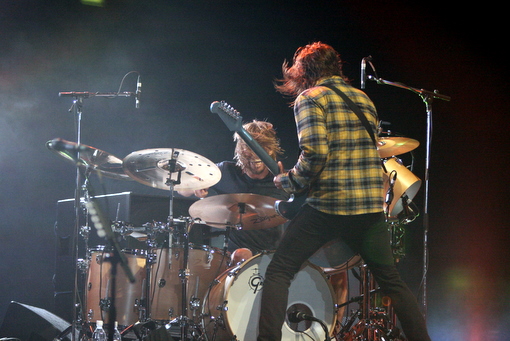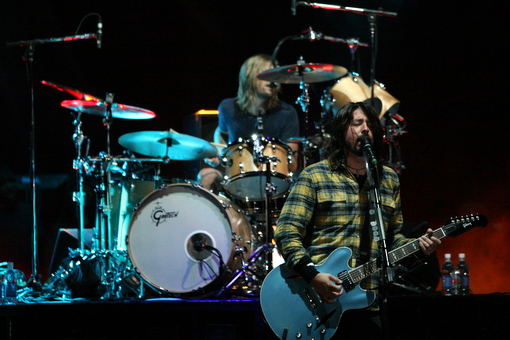 Death From Above 1979 at Sasquatch! 2011 by Drake LeLane