Watch The Throne – Jay-Z and Kanye West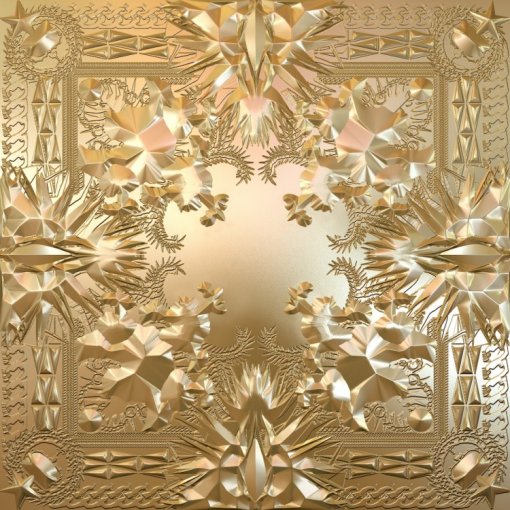 Today Kanye West and Jay-Z announced details of their upcoming Watch The Throne tour, a 24 date trek in support of their soon-to-be-released collaboration of the same name. Due to construction at the world's most famous arena, the dynamic duo will be playing two "local gigs" at the IZOD Center on September 27-28, 2011. Presale passwords for all Watch The Throne dates will be announced on July 28 at 10AM local time, RSVP to the Facebook event page in your city to get all the details. Watch The Throne (the album) is set to drop on August 8, 2011 on Roc-A-Fella/Def Jam Recordings/Roc Nation.
On Monday, July 25th, everyone can get the lead track, "Otis" instantly when they pre-order the DELUXE album exclusively at iTunes at http://idj.to/watchthethro​nedlxit. The album will be available at additional physical and digital retailers on August 12th.

Both JAY-Z and Kanye West have each appeared as guests on the other's stage, and now they come together for never-before-seen performances not only from their collaboration, WATCH THE THRONE but also songs from their classic catalogue. Fans should stay tuned: several key dates will offer unique opportunities to become a part of the WATCH THE THRONE movement.
Watch The Throne track listing and tour dates after the jump.
Watch The Throne Track List
1. No Church In the Wild (feat. Frank Ocean)
2. Lift Off (feat. Beyoncé)
3. N—as In Paris
4. Otis (feat. Otis Redding)
5. Gotta Have it
6. New Day
7. That's My Bitch
8. Welcome to the Jungle
9. Who's Gon Stop Me
10. Murder to Excellence
11. Made In America (feat. Frank Ocean)
12. Why I Love You (feat. Mr. Hudson)
**** AVAILABLE ON THE DELUXE VERSION
13. Illest M———-r Alive ****
14. H.A.M ****
15. Primetime ****
16. The Joy (feat. Curtis Mayfield) ****
Kanye West and Jay-Z Watch The Throne 2011 Tour Dates
SEP 22 DETROIT, MI PALACE OF AUBURN HILLS
SEP 24 TORONTO, ON AIR CANADA CENTRE
SEP 25 MONTREAL, QC BELL CENTRE
SEP 27 EAST RUTHERFORD, NJ IZOD CENTER
SEP 28 EAST RUTHERFORD, NJ IZOD CENTER
SEP 29 WASHINGTON DC VERIZON CENTER
OCT 04 PHILADELPHIA, PA WELLS FARGO CENTER
OCT 06 CHICAGO, IL UNITED CENTER
OCT 07 CHICAGO, IL UNITED CENTER
OCT 08 MINNEAPOLIS, MN TARGET CENTER
OCT 10 DENVER, CO PEPSI CENTER
OCT 13 TACOMA, WA TACOMA DOME
OCT 14 VANCOUVER, BC ROGERS ARENA
OCT 16 SAN JOSE, CA HP PAVILION
OCT 17 SACRAMENTO, CA POWER BALANCE PAVILION
OCT 19 LOS ANGELES, CA STAPLES CENTER
OCT 20 LOS ANGELES, CA STAPLES CENTER
OCT 21 LAS VEGAS, NV MGM GRAND GARDEN ARENA
OCT 25 DALLAS, TX AMERICAN AIRLINES CENTER
OCT 26 HOUSTON, TX TOYOTA CENTER
OCT 29 ATLANTA, GA PHILIPS ARENA
OCT 30 GREENSBORO, NC GREENSBORO COLISEUM
NOV 01 BALTIMORE, MD 1ST MARINER ARENA
NOV 03 BOSTON, MA TD GARDEN