I knew Drake couldn't pass up reviewing the latest offering from Bob Pollard's Boston Spaceships. -ed.
Drake's Take: New Releases 08.02.11
The dog days of summer are upon us, which means new releases are kind of dried up for a bit. But there's still some quality stuff to sift through. The 5th (and, it turns out, final) release from Robert Pollard's Boston Spaceships, a great reissue of Archers of Loaf's cult classic debut, plus new albums from Fruit Bats, Spencer Krug's Moonface, Fountains of Wayne, Jesse Sykes & the Sweet Hereafter, Collections of Colonies of Bees, Buffalo Killers, Mariachi El Bronx, John Hiatt, The Ettes, the last recordings of Screaming Trees, a Drive-By Truckers greatest hits along with a deluxe edition of Arcade Fire's The Suburbs.
Playlist: New Releases 08.02.11
---
Boston Spaceships – Let it Beard
Stream / Purchase [mp3]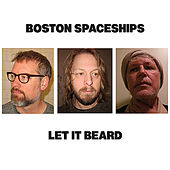 Since the "breakup" of Guided By Voices in 2005, Robert Pollard has had a spotty record with the multitudes of releases thrust upon his cult-like following. The one reliable project during this period has been the Portland-based satellite Boston Spaceships, with drummer John Moen (The Decemberists, Dharma Bums) and Chris Slusarenko (late-era Guided By Voices, Sprinkler) providing the other two-thirds of the band. Like Guided By Voices in past years, Pollard has been using Spaceships as his more pop-oriented outlet, and the four albums (and one live release) have all been fairly focused affairs with nary a need for editing. But with The Who still very present in Pollard's DNA, a double album seemed likely, and so with Let it Beard we have what seems to be Pollard's most ambitious project since 1990's Same Place the Fly Got Smashed. The extended format lets Slusarenko & Moen work magic with some Pollard weirdness, throwing plenty at the wall to see what sticks. There's a lot to like here, and, as with any lengthy Pollard release, there's a couple that will likely leave some scratching there heads. If there's one criticism of Let it Beard, it's that the best of the song are sequestered on Side 2 (Side B?), with only the Big Star-ish "Make a Record for Lo-Life" hinting at the wonders ahead. And the second side is full of them… "Chevy Marigold," "Toppings Take the Cake" and "Tabby and Lucy" all are Pollard at his best. Since it's a double album, there's plenty of room for guest guitarists, with Pollard pulling in the likes of Colin Newman (Wire), J. Mascis (Dinosaur Jr.), Steve Wynn (The Dream Syndicate), Mick Collins (Dirtbombs) and even GBV classic's Mitch Mitchell. All of them lend meat to their songs, but it's J. Mascis who is most noticeable, saving the going-nowhere track "Tourist UFO" with a signature blistering-guitar solo that threatens to blow any speaker in playback.
(Since I started writing this, Pollard has announced that this is the last release for Boston Spaceships, so I guess we can expect a big reunion tour in another six years or so?)
Download: "Christmas Girl"
Download: "Tabby & Lucy"
---
Archers of Loaf – Icky Mettle (Deluxe Remaster)
Stream / Purchase [mp3]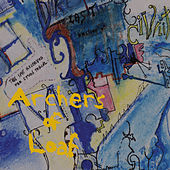 "And there's a chance that things'll get weird… yeah, that's a possibility," sings Eric Bachman on the opening track from 1993's cult classic, Icky Mettle, predicting both the songs that would follow and much of their ensuing career. The noise-pop outfit had an interesting five years, unfairly living in the shadow of Pavement, before drummer Mark Price developed severe carpal tunnel and the band called it quits. Now they're reunited, touring the country some 13 years later, and Merge Records has given their cult classic debut a long awaited reissue, complete with Bob Weston remastering the songs. The second disc includes the great EP* Vs The Greatest of All Time along with a collection of singles that previously were collected on Speed of Cattle. So for those new to Archers of Loaf, this is the ultimate introduction. But even for those, like myself, who already had all of these recordings in some form or another, having it all together, remastered in one attractive package, makes this a must have for any Loaf head out there.
*My second favorite EP of the 90s behind (ahem) Pavement's Watery, Domestic. (There's that pesky Pavement leaving shadows again.)
Download: "What Did You Expect" [mp3]
---
More on the radar (and in the mp3 player) this week:
Fruit Bats – Tripper / "Tangie and Ray" [mp3]
Moonface – Organ Music Not Vibraphone Like I'd Hoped / "Fast Peter" [mp3]
Richard Buckner – Our Blood / "Fast Peter" [mp3]
Fountains of Wayne – Sky Full of Holes
Jesse Sykes & the Sweet Hereafter – Marble Son
Okkervil River – Your Past Life as a Blast b/w Gold Faces
Mariachi El Bronx – Mariachi El Bronx (II)
Collections of Colonies of Bees – Giving / "Lawn" [mp3]
Buffalo Killers – 3 / "Circle Day" [mp3]
John Hiatt – Dirty Jeans and Mudslide Hymns
The Ettes – Wicked Will
Screaming Trees – Last Words: The Final Recordings
Keb Mo – The Reflection
Chaperone – Raised By Wolves (7″ single)
Drive-By Truckers – Greatest Hits 1998-2009
Arcade Fire – The Suburbs (Deluxe)