Jim Jones Revue at Bumbershoot 2011 (09/04/11)


Words and Photos: Drake Lelane
Enjoy Drake's dispatch from Day 2 of Bumbershoot 2011. -ed.
Bumbershoot 2011 Day 2
Day two got off to a late start, thanks to a lack of transportation and our weekly Sunday morning softball game featuring members of the local music scene. As such I missed a few acts I'd hoped to shoot/see, like Davila 666, Thee Oh Sees and My Goodness. With those acts just finishing up or already done by the time I sauntered in, day two ended up being more of a lazy affair. That it also featured higher temperatures and a lot more people might have contributed to that as well.
The Jim Jones Revue
The rough and tumble JJR ripped through their set, burning 50s-style rock with 70s proto-punk energy. If it wasn't already hot enough, Jones & crew melted faces with their set, including probably the longest and loudest scream I've ever heard performed live (just beating one of Dave Grohl's legendary belts). One of the few bands I scrapped my schedule for and just had to take in whole. It helped that my friends Marty and Stefan from GravelRoad were helping out as stage crew for their friends from England. Just two days later, JJR tore up The Late Show with David Letterman.
Tennis
The retro-fashion married duo of Alaina Moore and Patrick Riley looked like their modest yacht had just docked and they felt like playing us some dream pop songs that they'd conjured on their journey (which is probably too close to the truth to act as a proper metaphor). The dock shoes and popped collars were cute, but after awhile the 60s-style pop songs started to sound the same and it was time to move on.
Das Racist
My one schedule conflict of the day really didn't have to be. There was plenty of time on the old schedule to catch a good portion of the funny hip-hop train wreck that is Das Racist while still catching most of the next act (Kaylee Cole). But, as expected, things ran late for the rap group, and even when it started, there was nearly 15 minutes of DJ work while the crowd waited patiently (and not so patiently, as evidenced by the large group of Macklemore fans who gave up 10 minutes in) for Heems, Kool A.D. and Dapwell to finally grace the stage. When they did, it was with the usual mix of glazed-over marijuana giggles and an "I could really give a shit" stage presence… walking the thin line between hilarity and confusion.
Kaylee Cole
This was only the second performance for Kaylee Cole's new band, and while musically they didn't miss a beat with her haunting new songs, the band might as well have been cardboard cut-outs behind their dynamic leader. Given that Cole's presence kind of demands the spotlight, it works out fine that the rest remain in the shadows, but man… at least nod a head or something. The most important thing is that it sounded great, and anticipation to hear the results of her time in the studio with Dave Sitek (TV on the Radio) just grew exponentially.
Warpaint
The all-female quartet served as the perfect backdrop to a creamsicle sunset, with up to four different voices rising over some amazing rhythms. The goth-ish L.A. quartet definitely earned another go 'round next time they blow through town.
Butthole Surfers
It was a gas seeing the Buttholes again, bringing back all kinds of late 80s nostalgia, but frontman Gibby Haynes' stage presence this night was a statue compared to what I remember. Thankfully, guitarist Paul Leary, drummer King Coffey and bassist Jeff Pinkus made up for it with plenty snarls, smiles and rock poses to go around. The bizarre mondo horror film backdrop made not being able to attend any of the One Reel film fest going on during the weekend.
Toro y Moi
I didn't stick around too long for Toro y Moi's set, but the few songs I saw were dance-dreamy. I spent perhaps too much time trying to frame leader Chazwick Bundick in the electric light Kaleidoscope backdrop in my lens, so much I was seeing spots for the next hour or so. (I didn't learn my lesson the next night, getting similarly lost in the maze with Phantogram at the same stage.)
The Kills
While the combo of Macklemore and Wiz Khalifa had the mainstage of Key Arena filled to the brim, The Kills took on the weight of entertaining the ample spillover. For a 9:30 show, it was still hot and awfully packed, but the British duo kept it cool and spacious. Singer Alison Mosshart still has a lot of credit in this town thanks to last year's Capital Hill Block Party turn fronting Jack White's Dead Weather, and she made the most of it. With face obscured by her cherry red hair for most the night, Mosshart icily spit out her blues-y vocals like a true rock star, something that had been missing in the festival so far. The photo pit was too crowded with no movement and I bailed after one song of not moving to let another photographer get a chance to shoot Mosshart's obscured face from one angle. As bad as the pit was, it wasn't nearly as problematic as Atari Teenage Riot was earlier in the day, a set which created stricter boundaries going forward. Something to look forward to in day 3.
More photos from Drake's Day 2 at Bumbershoot 2011 after the jump.
Jim Jones Revue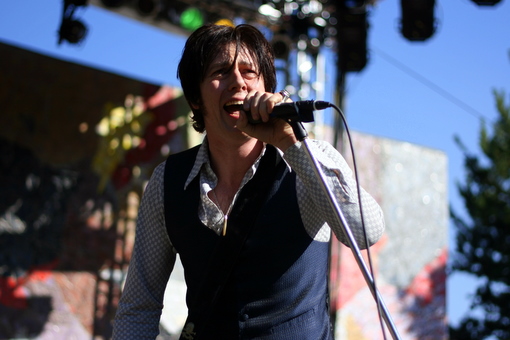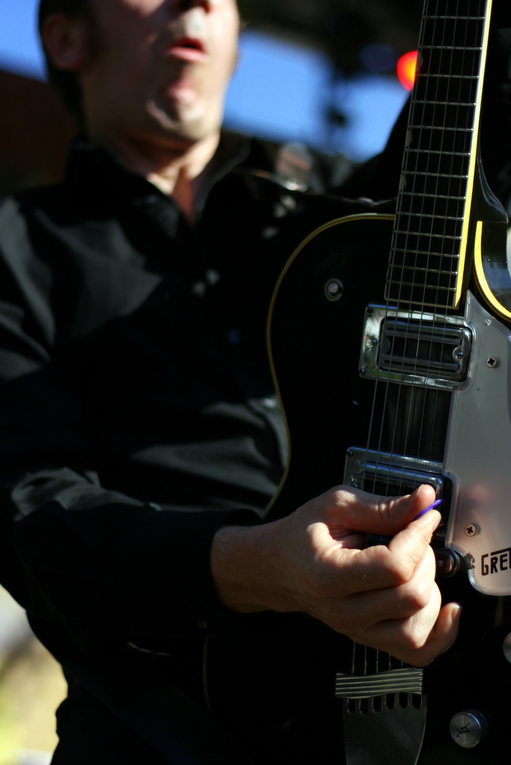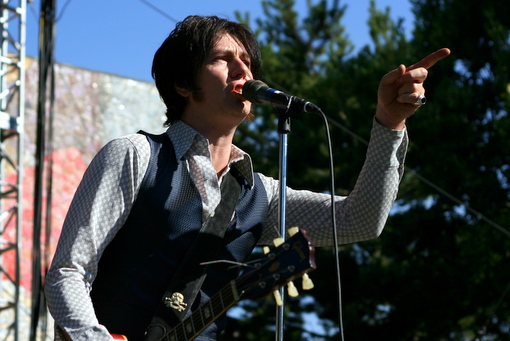 Tennis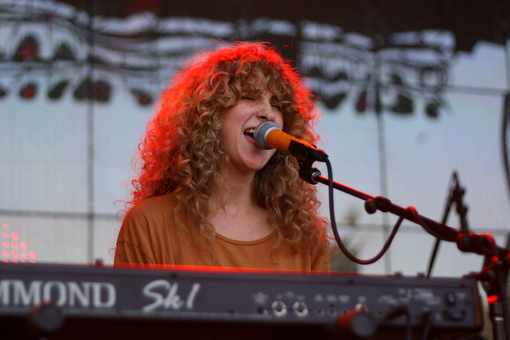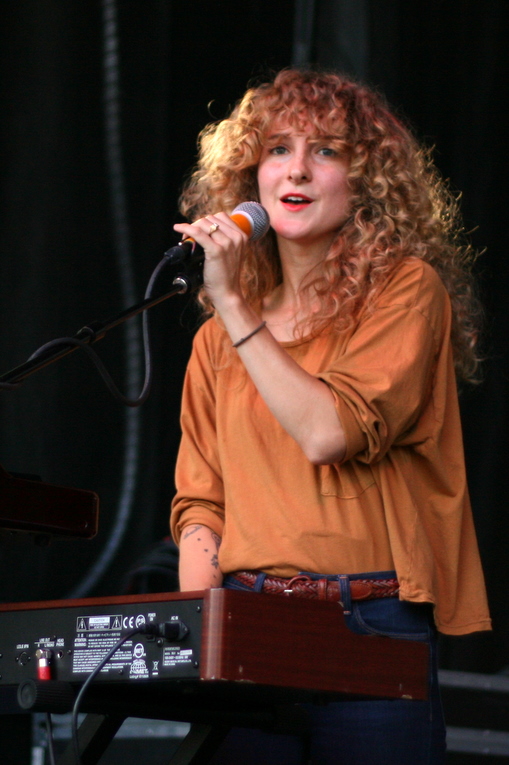 Das Racist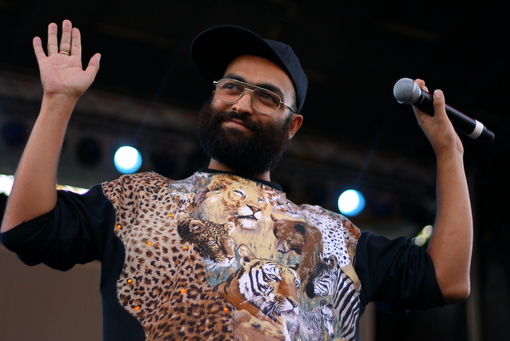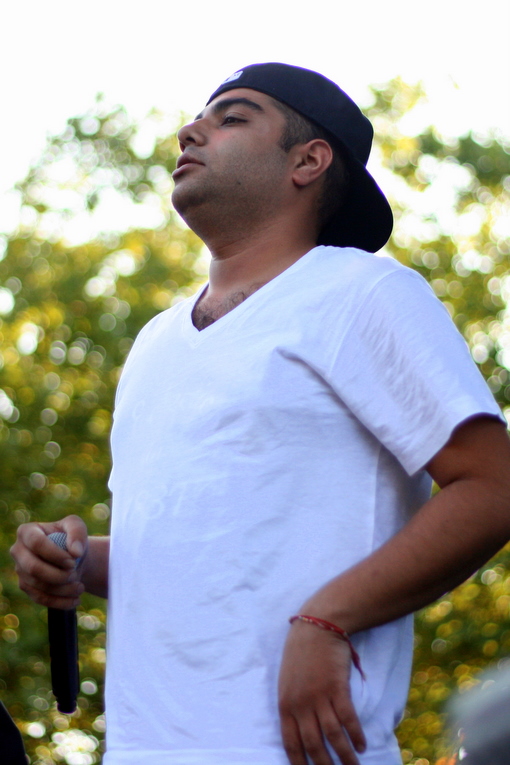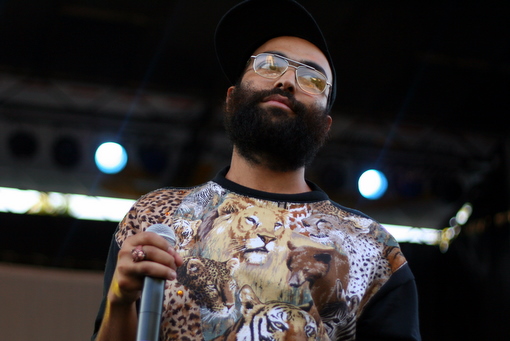 Kaylee Cole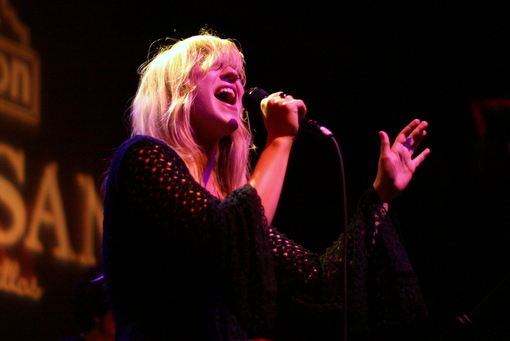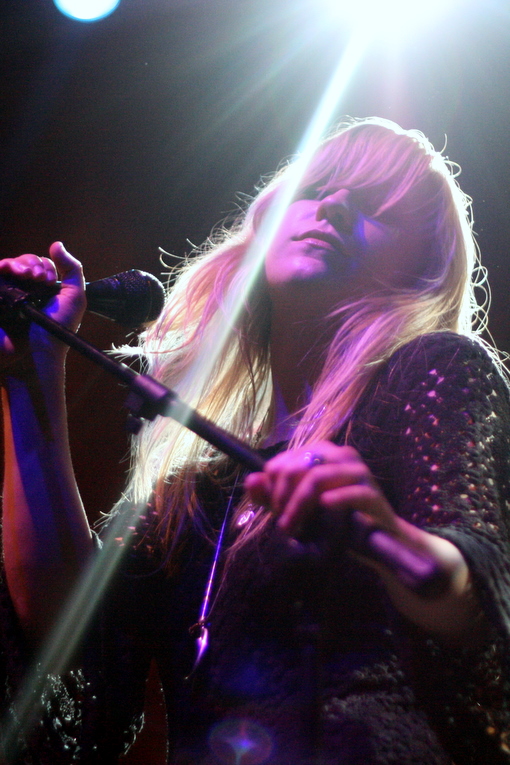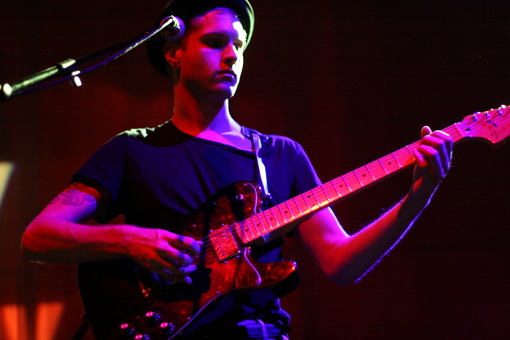 Warpaint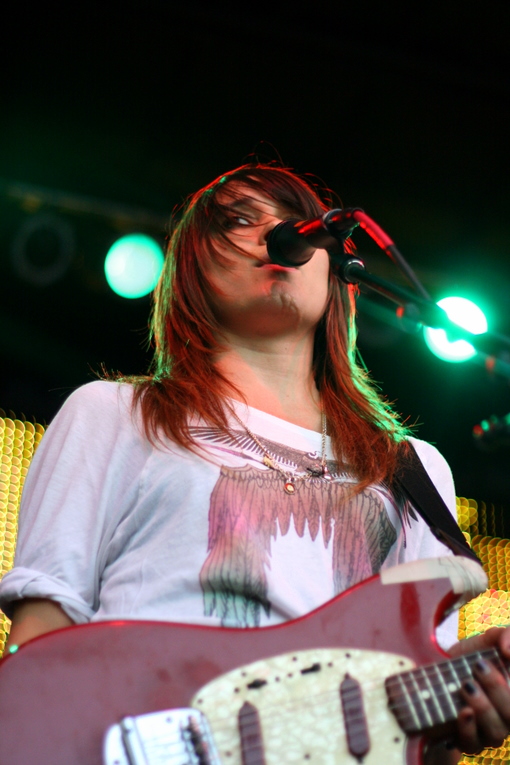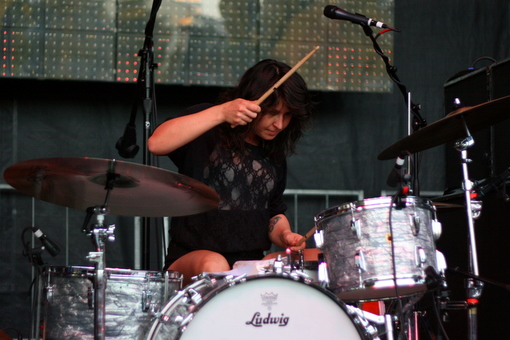 Butthole Surfers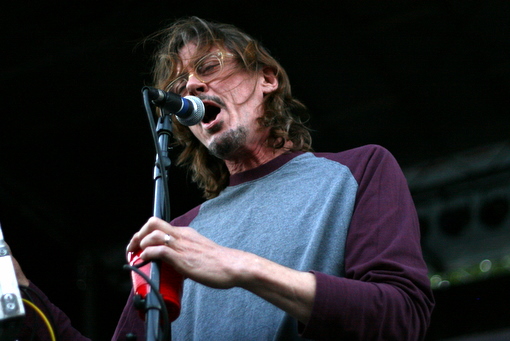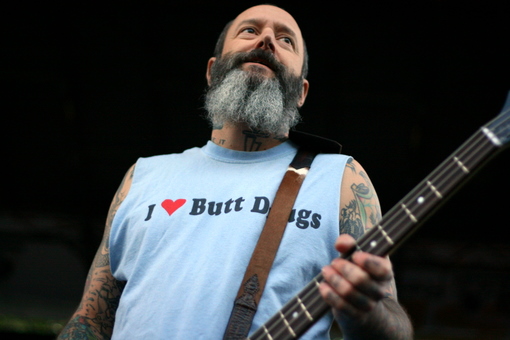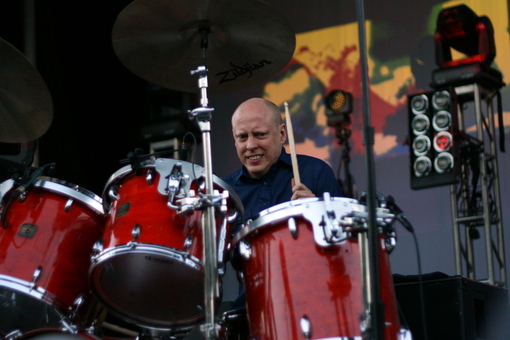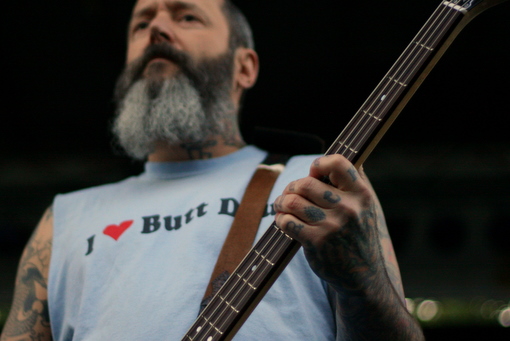 Toro y Moi

The Kills