Jimmy Cliff at Summerstage (07/11/10)


Photo: Chris Becker (more)
After playing Summerstage a few years ago, reggae legend Jimmy Cliff will be making his way across the east river to headline the opening night gala at Celebrate Brooklyn! on June 5, 2012.
View my unofficial Celebrate Brooklyn! 2012 schedule over here.
View the full Celebrate Brooklyn! opening night gala press release after the jump.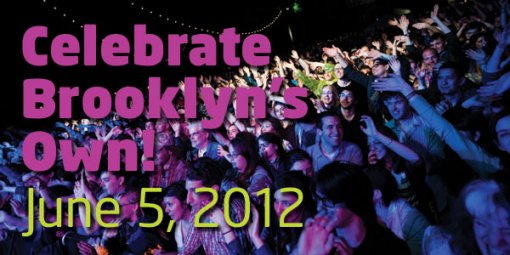 Announcing the
Celebrate Brooklyn!
Opening Night Gala & Concert
Featuring Jimmy Cliff
Tuesday, June 5, Prospect Park Bandshell

BRIC Arts | Media | Bklyn is delighted to announce a very special opening night to kick off our 34th season. Reggae legend Jimmy Cliff will open the 2012 Celebrate Brooklyn! Performing Arts Festival in a free performance at the Prospect Park Bandshell.
Throughout the past 50 years, Cliff has helped shape modern music with his influential and socially conscious work. This year marks the 40th anniversary of his landmark hits, "You Can Get It If You Really Want" and "The Harder They Come," which helped to make reggae mainstream throughout the world. 2012 also marks the 50th anniversary of Jamaican independence and Cliff's performance will pay tribute, not only to his origins, but to the great Jamaican population of Brooklyn.

Celebrate Brooklyn! Opening Night Gala
Keeping with tradition, prior to Cliff's performance, BRIC will host the Celebrate Brooklyn! Opening Night Gala. This year we proudly honor two members of the BRIC family at a sunset dinner and concert to support our free programming:
Peter Aschkenasy, BRIC Board Vice Chair, for his advancement of major BRIC initiatives and commitment to public service throughout Brooklyn, and
Jack Walsh, Executive Producer of the Celebrate Brooklyn! Performing Arts Festival and BRIC's Director of Performing Arts, for his 30 years of dedication to Celebrate Brooklyn! and the Park Slope Community.

Save the Date
Celebrate Brooklyn! Opening Night Gala & Concert
Tuesday, June 5, 2012
Prospect Park Bandshell
Gala Tickets from $325
5:30pm Cocktails, Dinner, Presentations
8:15pm Opening Night Concert with Jimmy Cliff (free to the public)
10:00pm After Party with Deadly Dragon Sound System for Friends of Celebrate Brooklyn! & Gala Guests

All proceeds from the gala will provide vital funds for free, world-class performing arts programming at the Celebrate Brooklyn! Festival, which serves upwards of 200,000 New Yorkers each year.