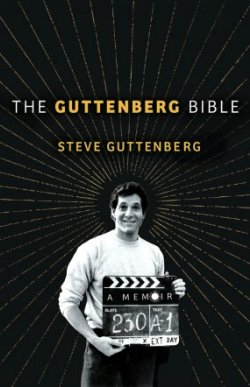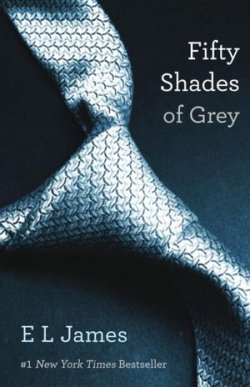 Sorry I'm a little late with this, but illness befell upon me unexpectedly at month's end. I'm OK now though, thanks for asking. Here are some May 2012 bookstore events that looked interesting to me for one reason or another. A few big kahunas at the mother ship and a couple interesting picks at 82nd & Bway and 86th & Lex (not too different from most months, but we're slowing down as we move towards the summer.)
Barnes & Noble NYC Bookstore Events May 2012
05/03/12 Anna Quindlen – Lots of Candles, Plenty of Cake (82nd & Bway)
05/03/12 Lisa Rinna, Ian Kerner – The Big, Fun, Sexy Sex Book (86th & Lex)
05/03/12 Sissy Spacek and Kathryn Stockett – Sissy Spacek (USQ)
05/06/12 Rachel Hope Allison – I'm Not a Plastic Bag (Park Slope 2:00 PM)
05/07/12 Sy Montgomery, Temple Grandin – How the Girl Who Loved Cows Embraced Autism and Changed the World (86th & Lex)
05/07/12 Robert A. Caro – Lyndon Johnson: The Passage of Power (USQ)
05/08/12 Augusten Burroughs – This Is How (USQ)
05/08/12 John Smoltz – Starting and Closing (CitiCorp)
05/09/12 Steve Guttenberg – The Guttenberg Bible: A Memoir (82nd & Bway)
05/09/12 Christopher Buckley – They Eat Puppies, Don't They? (86th & Lex)
05/09/12 Liza Minnelli – Live at the Winter Garden (5th Ave)
05/10/12 Lizz Winstead – Lizz Free or Die (Tri)
05/10/12 Mark Kurlansky – Birdseye (82nd & Bway)
05/10/12 E. L. James – Fifty Shades of Grey (USQ)
05/14/12 Neil Sedaka – Dinosaur Pet (82nd & Bway)
05/14/12 Toni Morrison – Home (USQ)
05/14/12 Frank Deford – Over Time (82nd & Bway)
05/15/12 Justin Halpern – I Suck at Girls (Tri)
05/15/12 Billy Bob Thorton and Kinky Friedman – The Billy Bob Tapes (USQ)
05/16/12 Reeve Lindbergh – Against Wind and Tide (82nd & Bway)
05/21/12 Bill Bradley and Charlie Rose – Bill Bradley: We Can All Do Better (USQ)
05/21/12 Steve Coll – Private Empire: ExxonMobil and American Power (82nd & Bway)
05/22/12 Richard Ford – Canada (USQ)
05/22/12 Audra McDonald & cast members from Porgy & Bess (86th & Lex)
05/23/12 Colin Powell – It Worked for Me In Life and Leadership (USQ)
05/23/12 Joel Stein, Andy Borowitz: Man Made A Stupid Quest for Masculinity (82nd & Bway)
05/24/12 Jimmy Fallon – Thank You Notes 2 (USQ)
The only two things I hate about NPR are: 1) Pledge Drives, and 2) Frank Deford. Having said that, I understand the need for pledge drives.
PS Watch my favorite Billy Bob Thornton video after the jump.
PPS Did you know that 50 Shades of Grey is a popular Book Club title?