Nick Kroll at The Gramercy Theatre (11/29)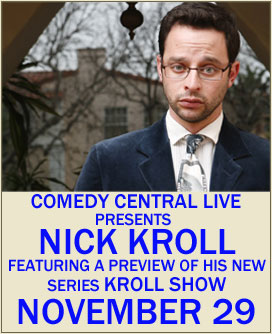 Buy Tickets | Win "Couch Seats"
Hey folks, the hilarious Nick Kroll will be appearing at The Gramercy Theatre this Thursday night (Nov 29) showcasing a new hour of standup comedy as well as clips from his new sketch comedy show, The Kroll Show. The Kroll Show is set to premiere on Comedy Central on January 16, 2013:
Kroll Show highlights Nick Kroll's incredible ability to transform himself into hilarious characters, including many of his popular short-form favorites. Sketches include "The PubLIZity Girls," with Kroll and Jenny Slate as publicists on the verge of a breakdown while arranging a swanky event for a client; an inappropriate basketball ref tries to hang out with the players after the game; Kroll and Jon Daly are a couple of "Rich Dicks" on the prowl and ready to party at a moment's notice; also, Kroll's popular character Fabrice Fabrice gives the word as the craft-service-provider-on-the-street. [comedycentral.com]
If you'd like to score the best seats in the house to Nick's upcoming show at the Gramercy, then this is your lucky day! The venue just put a couch in the first row of the loge that holds up to four people and I'm giving those prime seats one lucky reader and up to three friends. To enter, fill out the contest entry form after the jump. Contest ends Nov 27 (Tuesday night) at midnight ET, winner will be notified Wednesday morning, 16+, 1 entry per person. (As a courtesy, please don't enter if you're not interested in going to the show.)
If you're a comedy fan, Nick Kroll isn't the only upcoming act at the Gramercy that you should check out, there's a few other funny shows coming to the venue before the year is up.
Comedy at The Gramercy Theatre
11/29/12 Comedy Central Live presents Nick Kroll
12/14/12 The Dan Band
12/15/12 The Tenderloins Live Podcast with the stars of Impractical Jokers (early/late)
12/21/12 Pete Holmes (stand-up)
Kroll Show video, Nick Kroll tour dates, Pete Holmes tour dates, The Tenderloins tour dates, The Dan Band tour dates and Nick Kroll contest entry form after the jump.

Nick Kroll Tour Dates
11/28/12 – Boston, MA Wilbur Theatre
11/29/12 – New York, NY Gramercy Theatre
11/30/12 – Brooklyn, NY The Bell House
12/01/12 – Philadelphia, PA Trocadero Theatre
12/02/12 – Washington, DC Sixth & I Historic Synagogue
12/12/12 – Denver, CO Comedy Works
12/13/12 – Minneapolis, MN Mill City Nights
12/14/12 – Seattle, WA Neptune Theater
12/14/12 – Seattle, WA Neptune Theater
01/13/13 – Chicago, IL Up Theater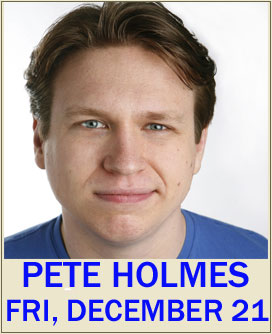 Pete Holmes Tour Dates
11/29/12 San Francisco, CA – Cobb's Comedy Club W/ Kyle Kinane
11/30/12 San Francisco, CA – Cobb's Comedy Club W/ Kyle Kinane
12/01/12 San Francisco, CA – Cobb's Comedy Club W/ Kyle Kinane
12/02/12 San Francisco, CA – Cobb's Comedy Club W/ Kyle Kinane
12/02/12 San Francisco, CA – Live Ymiw W/ Kyle Kinane And More!
12/08/12 Portland – Helium Comedy Club
12/12/12 Philadelphia, PA – Helium
12/13/12 Philadelphia, PA – Helium
12/14/12 Philadelphia, PA – Helium
12/15/12 Philadelphia, PA – Helium
12/21/12 New York, NY – Gramercy Theater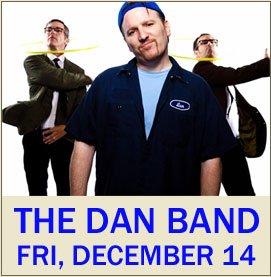 The Dan Band Tour Dates
11/30/12 House of Blues Cleveland Cleveland, OH
12/01/12 Bogart's Cincinnati, OH
12/07/12 Wilbur Theatre Boston, MA
12/14/12 Gramercy Theatre New York, NY
12/15/12 Sands Bethlehem Event Center Bethlehem, PA
01/12/13 Club Nokia Los Angeles, CA
The Tenderloins Tour Dates
12/15/12 7pm & 10:30pm Gramercy Theatre New York, NY
02/16/13 Ball State University Muncie, IA