Pete Holmes – Impregnated with Wonder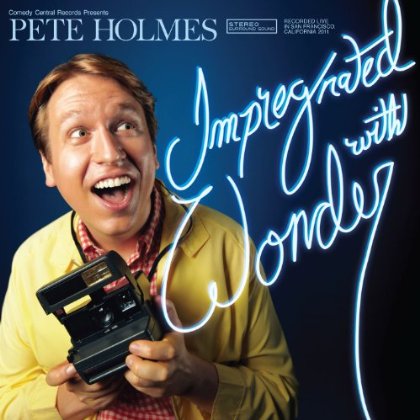 Ex-New York comedian Pete Holmes is bringing his brand of goofy self-deprecating humor to the Gramercy Theatre on Friday, December 21. Some of you may have caught Pete last month when he brought a live version of his Maronesque "You Made It Weird" podcast to the Gramercy, this time around he'll be showcasing an evening of all new stand-up comedy.
If you'd like to score the best seats in the house to Pete's upcoming show at the Gramercy, then this is your lucky day! The venue just put a couch in the first row of the loge that holds up to four people and I'm giving those prime seats one lucky reader and up to three friends. To enter, fill out the contest entry form after the jump. Contest ends Dec 17 (Monday night) at midnight ET, winner will be notified Tuesday morning, 16+, 1 entry per person. (As a courtesy, please don't enter if you're not interested in going to the show.)
Contest entry form and Pete Holmes video after the jump.