Nikki & Sara Live (Tuesdays @ 11 on MTV)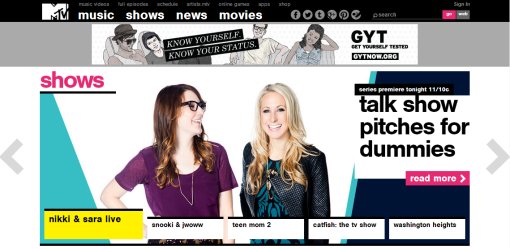 The new show from comedians, Nikki Glaser and Sara Schaefer, Nikki & Sara Live, premieres tonight at 11PM ET on MTV. I know it's a talk show, and I know it's live (like Andy Cohen live I believe), and Ke$ha is the first guest, but other than that, I'll be tuning in to find out more just like you. Huge congrats again to Sara & Nikki on the premiere, break a leg guys!
PS Back in the day, when I used to hang out at Union Hall at way too much, Sara once told me that her goal was to get her own talk show. I always remembered that, so it's pretty awesome that this show is actually happening.