Stornoway – Tales From Terra Firma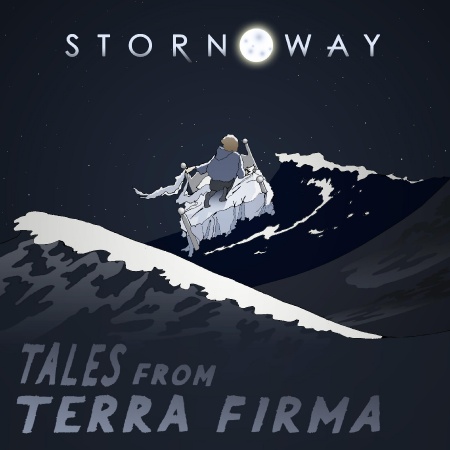 Stornoway's sophomore album, Tales From Terra Firma is set for release via 4AD on March 19 (March 18 in the UK). The first video from the album for the track "Knock Me on The Head" was recently released and can be seen here http://youtu.be/ztOtNCyjE-w. The lyrics for the song are loosely based on Samuel Taylor Coleridge's 1798 poem – "The Rime of The Ancient Mariner." The video, directed by The Mitcham Submarine, is a contemporary adaptation of the poem and takes inspiration from the lyrics.
More Stornoway tour dates after the jump.
Mercury Lounge
New York, NY
09:00 PM

Mercury Lounge
New York, NY
07:00 PM

Mercury Lounge
New York, NY
09:00 PM

Mercury Lounge
New York, NY
09:30 PM

Mercury Lounge
New York, NY
09:00 PM

Bowery Ballroom
New York, NY
08:00 PM

Best Buy Theater
New York, NY
07:00 PM

Mercury Lounge
New York, NY
07:30 PM

Mercury Lounge
New York, NY
10:30 PM

Mercury Lounge
New York, NY
09:30 PM

Terminal 5
New York, NY
07:00 PM

Music Hall of Williamsburg
Brooklyn, NY
08:00 PM

Music Hall of Williamsburg
Brooklyn, NY
07:30 PM

MAC at Monmouth University
West Long Branch, NJ
07:00 PM

Mercury Lounge
New York, NY
09:30 PM

MAC at Monmouth University
West Long Branch, NJ
06:30 PM

Bowery Ballroom
New York, NY
08:00 PM

Beacon Theatre
New York, NY
08:00 PM
Music Geeks Presales (Password: MusicGeeks)
04/23 – Steel Panther @ Irving Plaza (Presale runs from 2/27 at 10AM to 2/28 at 10PM)
04/24 – DEATH TO ALL: Celebrating Chuck Schuldiner in Aid of Sweet Relief @ Irving Plaza (Presale runs on 2/28 from 10AM to 10PM*
05/09 – Capital Cities – Dancing with Strangers Tour @ Irving Plaza (Presale runs from 2/27 at 10AM to 2/28 at 10PM)
05/18 – Turbonegro @ Irving Plaza w/ Dirty Fences (Presale runs on 2/28 from 10AM to 10PM)
Stornoway 2013 Tour Dates
5/1 – Washington, DC – The Black Cat
5/2 – Philadelphia, PA – Kungfu Necktie
5/3 – Hoboken, NJ – Maxwell's
5/5 – Boston, MA – TT The Bear's Place
5/6 – Brooklyn, NY – Music Hall of Williamsburg
5/7 – Montreal, QC – Il Motore
5/9 – Toronto, ON – Horseshoe Tavern
5/10 – Cleveland, OH – Beachland Tavern
5/11 – Chicago, IL – Schubas
5/13 – Minneapolis, MN – 7th St. Entry
5/14 – Omaha, NE – The Waiting Room
5/15 – Denver, CO – Hi Dive
5/16 – Salt Lake City, UT – Urban Lounge
5/18 – Vancouver, BC – Media Club
5/19 – Victoria, BC – Lucky Bar
5/20 – Seattle, WA – The Crocodile
5/22 – Portland, OR – Doug Fir Lounge
5/24 – San Francisco, CA – Brick & Mortar Music Hall
5/25 – Los Angeles, CA – Bootleg Theater