Just in today from the Celebrate Brooklyn people (looks like YLT is a definite):
SCHEDULED TO APPEAR THIS SUMMER: Yo La Tengo, Dracula/Philip Glass & Kronos Quartet, Ralph's World, Brave New World, Los Lonely Boys, Laurie Anderson, Maceo Parker, Los Amigos Invisibles, Angelique Kidjo.
Dracula is a movie and I'm not exactly sure what Brave New World is (possibly a dance performance, maybe a band I've never heard of). Can anyone identify this fellow?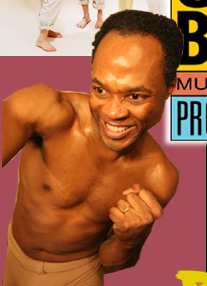 See the full schedule (to date) at the original post