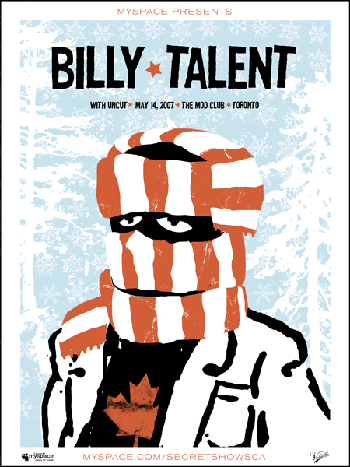 MySpace Secret Shows CANADA presents:
Billy Talent with Uncut
FREE / ALL AGES!
Date: May 14, 2007
Venue: The Mod Club (722 College Street, Toronto, ON)
Time: 7:00 PM
This is the first Canadian Secret Show if I'm not mistaken. If they go a little more alternative, it could get interesting. Will you be there Chromewaves?