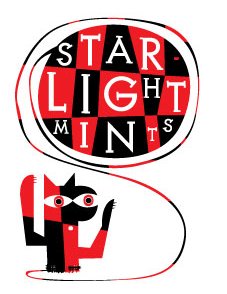 The Starlight Mints had their gear stolen, I found this message on MySpace.
Please help us keep an eye out for the following gear that was stolen out of our trailer which was parked at our hotel in St Paul on May 3rd.

Gibson ES-135 in standard hardcase shell Serial # 92582329
Fender USA Jazz Bass in flight case
Fender USA Stratocaster in standard hardcase shell
Martin Electric Acoustic in standard hardcase shell
Midiman Keyboard
Yamaha/Akai Stage 88 Piano in flight case
Gemeinhardt Flute Serial # 125574
I guess this happened an eternity ago, (last week), oh well, can't hurt.