Andrew Bird at the 9:30 Club (CREDIT)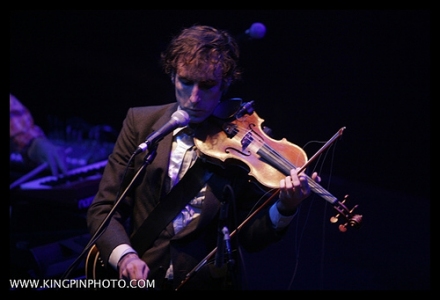 The performance will be available for streaming here later in the day and also as a podcast on All Songs Considered.
Setlist
Stephen the Cat
Imitosis
Fiery Crash
A Nervous Tic Motion of the Head to the Left
Why?
Master Fade
Dear Dirty
Plasticities
Heretics
Simple X
Armchairs
Dr. Stringz
Fake Palindromes
Skin
Scythian Empires
Oh, Sister (Bob Dylan)
Tables and Chairs
Side Note: The May 5th Bjork show from the United Palace Theatre is also available as an ASC podcast here.