Uncut @ Union Hall (July 20, 2007)

TPC labelmates and fellow Canadians Uncut played a really loud set to a sparsely filled room at Union Hall on Friday night. By all accounts, this was a bit of a disappointing New York swing for the band, playing five local area shows to less than filled rooms (and that's being kind). Patrick Krief (of The Dears) and The Skydrops opened up, but I was in Manhattan watching Nick Lowe at the time. Though it was released in 2006 in Canada, Uncut's Modern Currencies just saw its US release on July 17.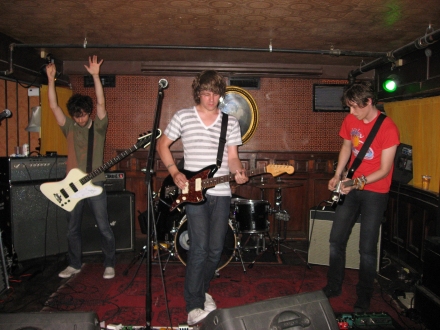 More Uncut Tour Dates
July 23, 2007 DC9 Washington, Washington DC
July 24, 2007 The Khyber Philadelphia, Pennsylvania
More Uncut pics on my Flickr.