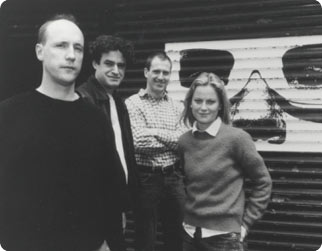 Asssscat
(Hey, why see it for free, when you can pay for it)
Date
: Sunday, November 11, 2007
Tickets
: $20/$25 DOS (On sale
Friday, September 14
)
From the looks of it, this Asssscat is with Besser, Roberts, Poehler and Walsh (so it should be worth the money).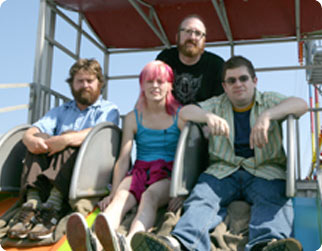 Comedians of Comedy
(Featuring Brian Posehn, Zach Galifianakis, Patton Oswalt and Maria Bamford.)
Date: Saturday, October 27, 2007 (early show 7:00 PM and late show 11:00 PM)
Tickets: $22.50/DOS $25.00
In other related news, The Upright Citizens Brigade Second Season DVD will be released on September 18, 2007.
"Upright Citizens Brigade: The Complete Second Season" DVD is a two-disc set featuring all 10 episodes which originally aired on COMEDY CENTRAL in 1999. It features a unique LIVE audio commentary recorded with the entire cast in front of a live audience at the Upright Citizens Brigade Theater in Los Angeles. This LIVE audio commentary appears on episodes "Spaghetti Jesus" (207) and "Supercool" (210) followed by a Q&A with the audience members. Traditional audio commentary with the cast is available on the remaining eight episodes. Additional bonus material includes early live performances and deleted scenes.