Crowd at B&N waiting for Stephen Colbert (10/24/07)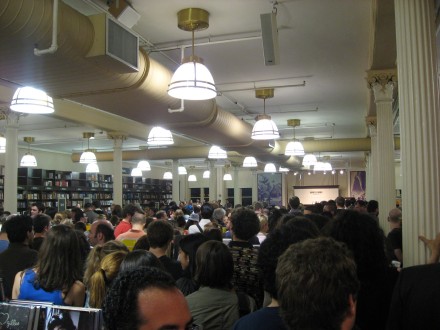 As expected, it was packed to the gills last night at the mothership B&N in Union Square. In fact, by the time I got there, they had already announced that the fourth floor was closed (closed, unless you chose to take the elevator up that is). Stephen came on at around 7:15 PM, read the introduction from his book, (which took no more than five minutes), then proceeded to sign for the masses. He seemed quite affable at the autograph table, but I heard more than a few people grumbling about the brevity of his reading and the lack of Q & A.
Stephen Colbert at Barnes & Noble (10/24/07)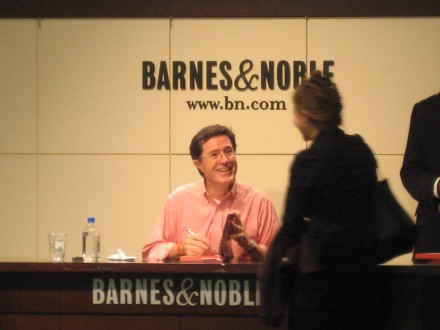 One more picture after the jump.