Ra Ra Riot @ The Bowery Ballroom (03/07/08)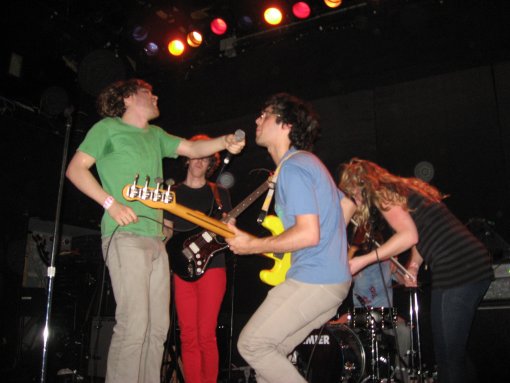 Ra Ra Riot blew the doors off the Bowery Ballroom in a performance I can only describe as electric. The two encore, hour long, set included every song they knew, and then, since they didn't want to leave us all hanging, they played one over again, and the kids ate it up just like they were hearing it for the first time. New York audiences can be pretty reserved at the best of times, but Friday night's sold out crowd was firing on all cylinders as soon as RRR hit the stage and they didn't slow down until Wesley Miles body surfed out into the front row to end the show.
Check out my full flickr set over here.
Check out Bryan's full flickr set over here.