Sarah Blasko at The Living Room (09/07/07)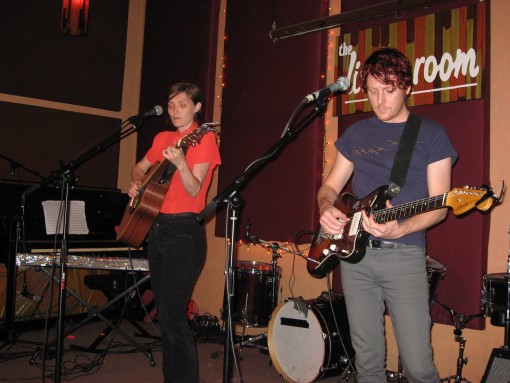 The Living Room is a great place to see live music in New York and though that stretch of Ludlow Street can be a little douchebaggy at times, the Living Room has always been a great oasis in a sea of scenesters. The Living Room 10 Year Anniversary Celebration starts tomorrow with an all-star tribute to Elvis Costello and continues every evening through April 4. Go check it out one night folks, I'm sure you'll be glad you did.
The celebration will include a talented cross-section of Living Room artists featuring David Poe, Vienna Teng, Ron Sexsmith, Norah Jones, Peter Salett, Carrie Rodriguez, Joan as Police Woman, Ollabelle, and many more. Each evening, from March 19-April 4, will be a $10 suggested donation.
Overall, it's a really great looking lineup, and I'm sure you can't go wrong any night, but here's a few of the artists I find interesting (and/or intriguing):
Ron Sexsmith
Norah Jones
Joan as Police Woman
Chris Thile
Gloria Deluxe (Cynthia Hopkins' band)
Greta Gertler
Randy Kaplan
Cat Martino
Felix McTeigue
Tony Scherr
Church of Betty
OllaBelle
Jesse Harris
Richard Julian
Sasha Dobson
Lianne Smith
Joseph Arthur
Ari Hest
Though she's not listed on any day on the calendar, if I were a betting man, I'd say Norah Jones will make an appearance on March 31 with her compadres Jesse Harris and Richard Julian.
Take a look over here for the full lineup.