Liam Finn and EJ Barnes at The Mercury Lounge (03/21/08)

I was kind of pleasantly surprised with Liam Finn and Elizabeth-Jane Barnes on Friday night, I guess I didn't know what to expect and for the most part it was good (except for that awful mess of electronic noise he wrote on the spot for his guitar tech Liam). His songs rock out a lot more live than they do on the record, and that's not a bad thing really, I think I enjoyed them more that way. The kid's definitely got talent (after all, he is Neil Finn's son), but whereas artists like Andrew Bird and Owen Pallett manage to seamlessly integrate looping into their live acts, I felt Liam's aggressive drumming overpowered a few of the songs at times.
Miracle Fortress at The Mercury Lounge (03/21/08)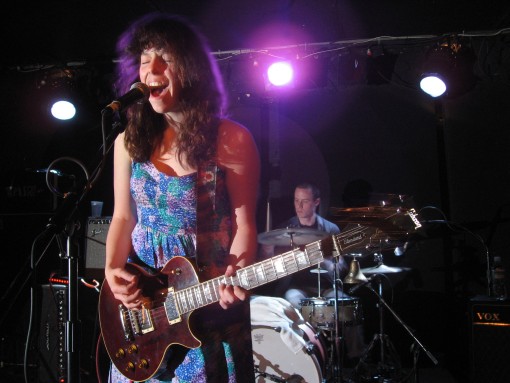 Miracle Fortress Tiny Setlist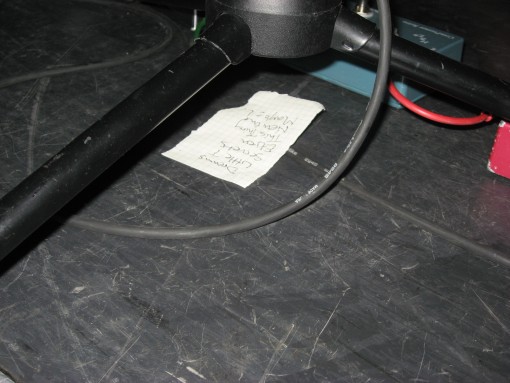 Let me tell you from the outset, I am an unabashed fan of Graham Van Pelt's Five Roses, so it was with great anticipation that I made my way to the Mercury Lounge on Friday night for Miracle Fortress' NYC debut. Well, what was the final verdict? I suppose I'd be lying if I said it lived up to all of my expectations. Graham started off the show very unassumingly, he went straight from tuning his guitar to playing the first song (a tune with a long instrumental intro that I didn't recognize) without any warning really. Then the band came on to join him for the rest of the set, which contained two new songs and lacked my favorite album track, 'Next Train'. As for the band, I think they played fairly well, much better than the video I saw of them at the 2007 Polaris Prize awards, but they just lack a bit of energy live. I know dreamy synth pop doesn't necessarily lend itself to a balls out stage show, but I guess I was just hoping for a little more magic up there.
The Most Serene Republic at The Mercury Lounge (03/21/08)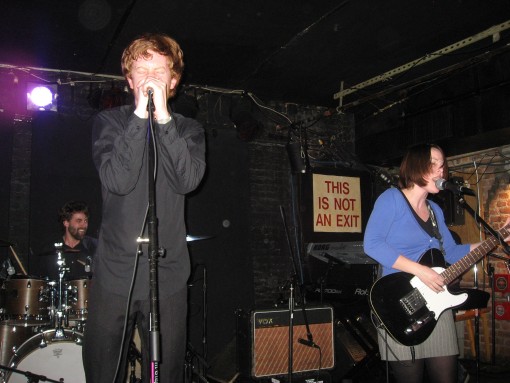 It was my first time seeing The Most Serene Republic live and I was impressed by the wall of sound put out by the Milton, Ontario septet. Frontman Adrian Jewett delivered an animated, dare I say jiggy performance, and he kind of reminded me a little of Matt Berninger of The National. Unfortunately, about half the crowd cleared out for TMSR, but those that remained were treated to a fine set.
Check out the whole Liam Finn flickr set here.
Check out the whole Miracle Fortress flickr set here.
Check out the whole Most Serene Republic flickr set here.
One more Miracle Fortress pic (with Graham) after the jump.