Demetri Martin at Union Hall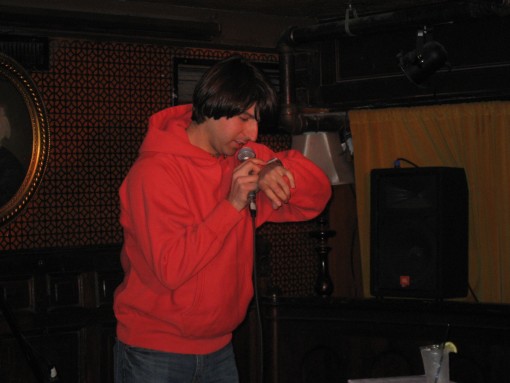 Hey everyone,
If you're a regular reader, you know I like comedy and you also know I'm a fan of the Tearing The Veil of Maya show at Union Hall. Tonight's show features Michael Showalter, Eugene Mirman, Adam Cayton-Holland and Special Guests. If you're not familiar with some of the special guests who have graced the Maya stage, I'll name you a few: Sarah Silverman, Demetri Martin, Jim Gaffigan, Janeane Garofalo, Fred Armisen, John Oliver, Zach Galifianakis, Patton Oswalt, David Cross, and that's just the short list. Take my word, tonight's guests are going to be very special too. See you there.
PS Also, afterwards there will be Name That Tune with Sara Schaefer.