Ohbijou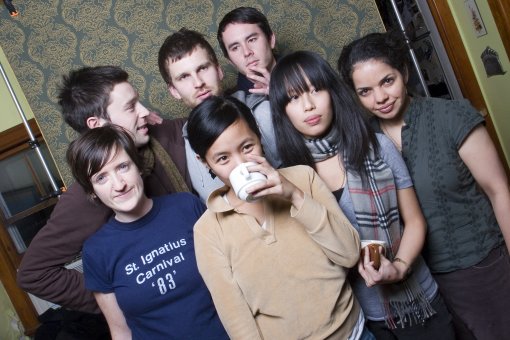 Toronto's Ohbijou, (who I've been meaning to mention here for a long time), played their first US gig last night (05/08) at the Knitting Factory and they will be playing their first Brooklyn gig tonight at Union Hall. Here's what NOW Magazine had to say about them recently:
Started as the solo project of singer/songwriter Casey Mecija, Ohbijou can be traced back to Casey's bedroom where she began timidly showing her songs to little sister Jennifer Mecija. After a few solo shows, Casey was joined by Jennifer on backup vocals, organ and violin. Upon moving to Toronto, the Mecija sisters enlisted the help of Heather Kirby (bass/banjo), Ryan Carley (piano/keyboards), James Bunton (drums/trumpet), Anissa Hart (cello) and Andrew Kinoshita (mandolin/guitar) to complete their delicate ensemble. Since its inception, Ohbijou has become the mouth from which Casey relays her whimsical stories of romance, heartbreak, and living in the big city. [NOW Magazine]
Ohbijou are good friends with The Acorn, who talked them up at their UH show last week. They are also good friends with The Forest City Lovers who are another great Toronto band that I've also been meaning to mention here for a long time.
You can listen to a CBC Radio 3 Session with Ohbijou over here.
You can listen to a CBC Radio 3 Session with the Forest City Lovers over here.
Ladyhawk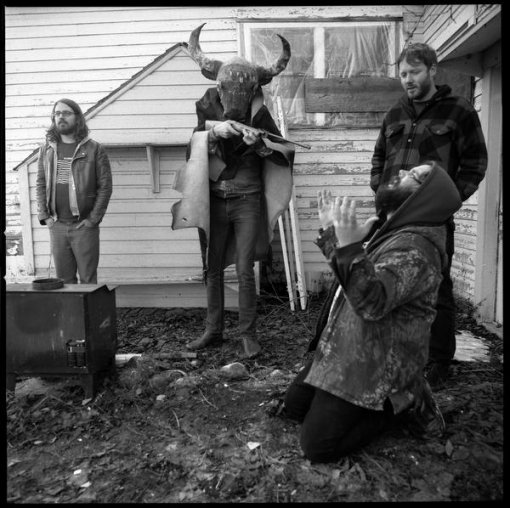 Photo: Braden Barclay
Vancouver's Ladyhawk have an awesome new album out now called Shots and they are currently in the midst of a big tour to support it. Ladyhawk rolls into town tonight (05/09) with a show at the Mercury Lounge, then they'll be over at Union Hall on Saturday to complete back to back nights of Canadian headliners.
You can hear Ladyhawk talk about and play songs off of their new record on CBC Radio 3 Podcast #150.
DOWNLOAD: Ladyhawk – I Don't Always Know What You're Saying (mp3)
All Ladyhawk tour dates after the jump.

Ladyhawk 2008 Tour Dates
09 May 2008 Mercury Lounge New York
10 May 2008 Union Hall Brooklyn
11 May 2008 DC 9 Washington
12 May 2008 The Milestone Charlotte
13 May 2008 Local 506 Chapel Hill
14 May 2008 Drunken Unicorn Atlanta
15 May 2008 The Pour House Charleston
16 May 2008 Jinx Savannah
17 May 2008 The End Nashville
19 May 2008 Nick Birmingham
20 May 2008 Spanish Moon Baton Rouge
22 May 2008 The Conservatory Oklahoma City
23 May 2008 Emo's Alt. Lounge (inside) Austin
24 May 2008 Hailey's Denton
27 May 2008 Modified Arts Phoenix
28 May 2008 The Casbah San Diego
29 May 2008 Spaceland Los Angeles
30 May 2008 Bottom of the Hill San Francisco
31 May 2008 Towne Lounge Portland
01 Jun 2008 Chop Suey Seattle, Washington
18 Jun 2008 Pyramid Cabaret Winnipeg, Manitoba
19 Jun 2008 The Exchange Regina, Saskatchewan
19 Jun 2008 The Exchange Regina, Saskatchewan
20 Jun 2008 Louis' Pub Saskatoon, Saskatchewan
21 Jun 2008 The Starlite Room Edmonton, Alberta
24 Jun 2008 East Kelowna Hall Kelowna, British Columbia
26 Jun 2008 Richard's On Richards Cabaret Vancouver, British Columbia
27 Jun 2008 Sugar Victoria, British Columbia