The Bell House is the new venue brought to you by the owners of the Union Hall. It's located Located on 7th street between 2nd and 3rd Avenues in Gowanus, Brooklyn. As you may recall, we gave the (then unnamed) Bell House a first look at the beginning of the month.
The Bell House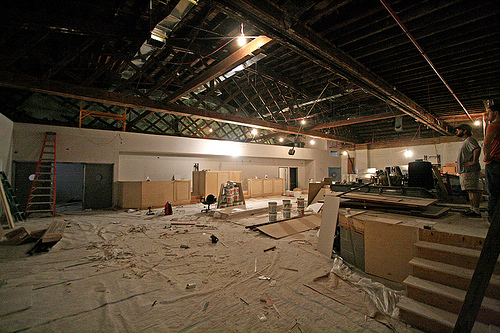 Photos: Bryan Bruchman
The Food of the Future also has some more pictures over here.