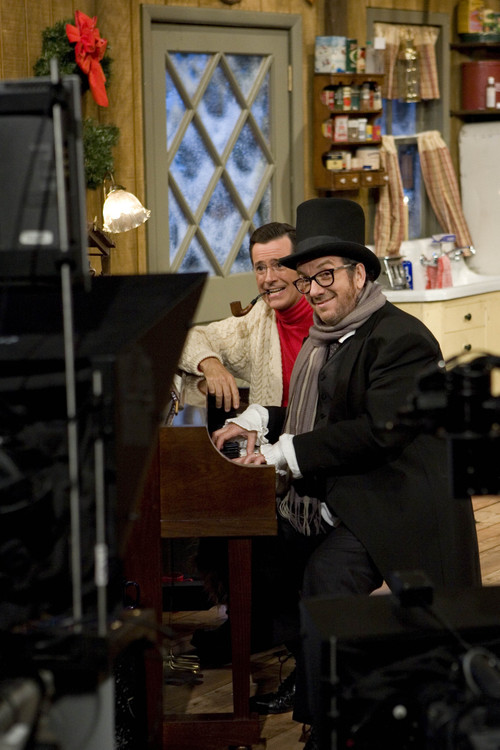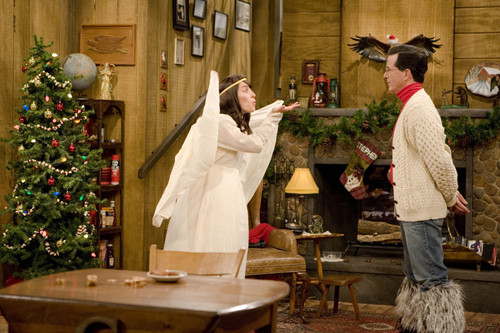 Photos: Kristopher Long
This year, Stephen Colbert is teaming up with Elvis Costello, Feist, Willie Nelson, Jon Stewart and many others for a Christmas special to remember. Comedy Central Insider has the details:
Holy moly. I was already excited for the Colbert Christmas special,
but these new details are amazing. Jesus is about to have the best
birthday ever. Check out the list of musical performances:

• "Another Christmas Song" – Stephen Colbert
• "Have I Got A Present For You" – Toby Keith
• "Little Dealer Boy" – Stephen Colbert and Willie Nelson
• "Hannukah" – Stephen Colbert and Jon Stewart
• "Nutmeg" – Stephen Colbert and John Legend
• "Please Be Patient" – Feist
• "There Are Much Worse Things to Believe In" – Stephen Colbert
and Elvis Costello
• "(What's So Funny 'bout) Peace, Love And Understanding" –
Stephen Colbert, Elvis Costello, Feist, Toby Keith, John Legend and
Willie Nelson

Oh, and all but the last one are original songs composed by Adam Schlesinger from Fountains of Wayne. The show premieres Sunday, November 23 at 10pm ET/PT. The DVD will then be released on Tuesday, November 25 and will include such bonus features as a book burning Yule log, video advent calendar and alternate endings. A portion of the DVD's proceeds will go to Feeding America.
Ah, if only it were a Chanukah special, then my bliss would be complete.