Great Northern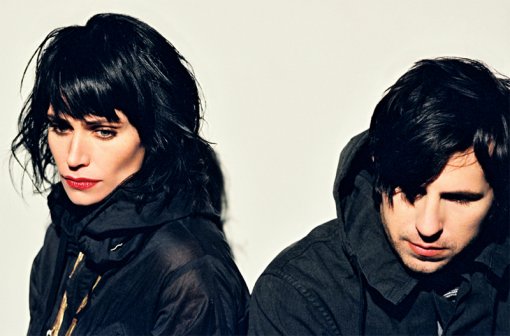 Great Nothern – "Houses" (mp3)
California's Great Northern have a new record coming out April 28 entitled Remind Me Where The Light Is and I've had it stuck on repeat ever since I first listened to it. Well, OK maybe not literally on repeat ever since I first got it, but I have listened to it a few times since it came in and I think it is a damn fine album (as is their debut, Trading Twilight for Daylight, for that matter). Anywho, since I think you might want to hear this record too, I'm giving away a vinyl copy of the new album along with a copy of Ragged Magazine where they talk about the new album and a Great Northern tote bag. To enter, just email the name of your favorite Great Northern song to contests@bumpershine.com by Friday, May 1, a random winner will be chosen on May 4. Incidentally, May 1 is also when Great Northern are playing The Bell House with The Dears and Eulogies, and May 4 is when they are playing the Bowery Ballroom.

Also, if you like videos, then you might want to check out some of these "countdown videos" that Great Northern created in anticipation of the release of Remind Me Where The Light Is. You can find them all over here, and I think they are also available on the eeniemeenie YouTube Channel.
More Great Northern tour dates after the jump.
Great Northern – Remind Me Where The Light Is (Buy It $5.99 on Itunes)

Great Northern 2009 Tour Dates
Apr 22 2009 Malo Restaurant Los Angeles, California
Apr 24 2009 Fingprints Long Beach, California
May 01 2009 Bell House Brooklyn, New York
May 02 2009 Valentines Albany, New York
May 04 2009 Bowery Ballroom New York, New York
May 05 2009 Johnny Brenda's Philadelphia, Pennsylvania
May 07 2009 Black Cat Washington, Washington DC
May 08 2009 Diesel Pittsburgh, Pennsylvania
May 09 2009 Grog Shop Cleveland, Ohio
May 10 2009 Skully's Columbus, Ohio
May 11 2009 Magic Stick Detroit, Michigan
May 13 2009 Lakeshore Theatre Chicago, Illinois
May 14 2009 Mojo's Columbia, Missouri
May 16 2009 Hailey's Denton, Texas
May 17 2009 Warehouse Houston, Texas
May 18 2009 Parish Austin, Texas
May 21 2009 Rhythm Room Phoenix, Arizona
May 22 2009 Casbah San Diego, California
May 23 2009 Echoplex Los Angeles, California
May 24 2009 Independent San Francisco, California
May 26 2009 Douglas Fir Lounge Portland, Oregon
May 27 2009 Crocodile Cafe Seattle, Washington