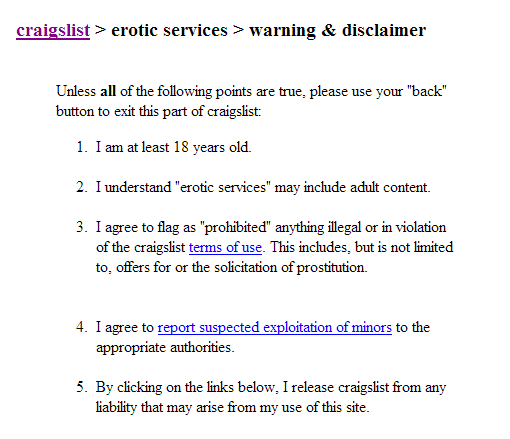 I guess the folks over at the Village Voice are doing a little dance now.
Online classified site Craigslist will replace its "erotic services" ads with a new adult category following pressure by state authorities after the murder of a masseuse who advertised on the site.

The "erotic services" section will end within seven days and be replaced by an "adult services" category where advertisements will be individually screened by Craigslist staff, Craigslist said in a statement on Wednesday. [InternetNews.com]
It's interesting to note that this article makes no mention of changing the "Casual Encounters" section, which seems like it could easily fill the "erotic services" void for both psychopaths and hustlers alike. Personally, I just read Craigslist for the articles.