Asa at Le Poisson Rouge (03/27/09)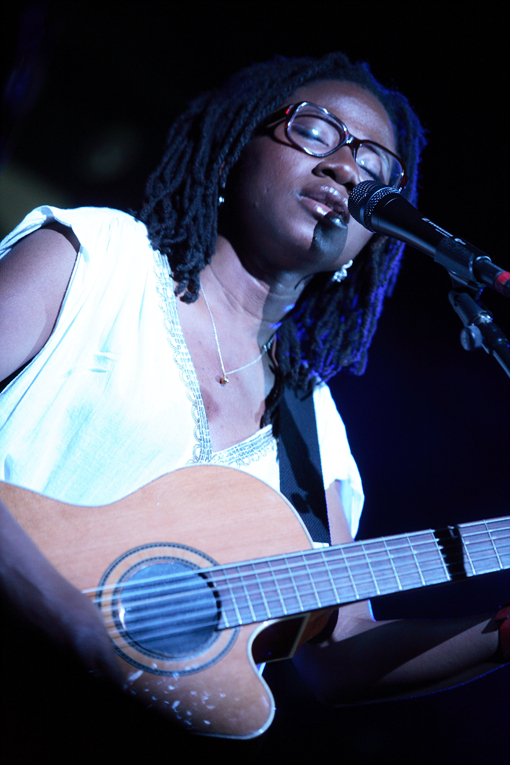 Photos: Paul Kim
Nigerian soul singer Asa who played a gig at (Le) Poisson Rouge back in March with BLK JKS has just booked a return engagement at the club on July 6. No word on additional US tour dates yet, but tickets for the LPR show are on sale now.
Here's what Vanity Fair said about Asa last time she was here:
Asa wears tightly cropped dreadlocks, glasses, and a big smile, and carries a guitar that's almost too big for her. And she's a natural racounteur. It's as if Lauryn Hill and Bob Marley had a lovechild""one with a serious knack for leading singalongs.
More Asa pics from the March (Le) Poisson Rouge show after the jump.