Virgin Mobile Festival 2009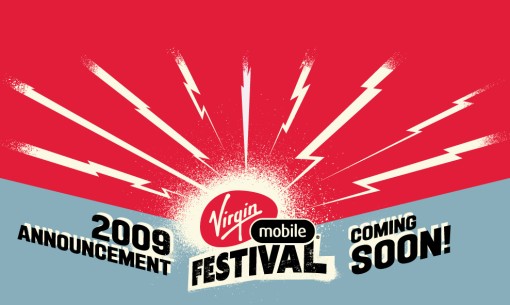 Virgin Festival BC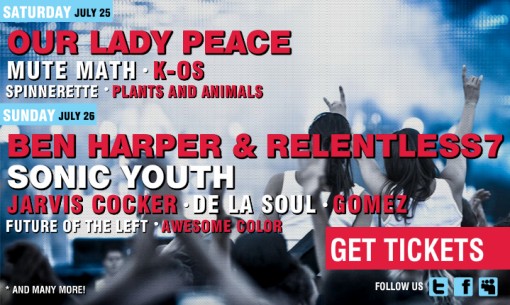 Slowly but surely, Canada is rolling out the details for all of its Virgin Festivals, and today brought the announcement of the lineup for Virgin Festival BC which will take place in Deer Lake Park on July 25-26, 2009. Here's what the initial, and mildly disappointing, lineup looks like:
Virgin Festival BC: July 25-26, 2009 (Deer Lake Park, Burnaby, BC)
July 25, 2009
Our Lady Peace, Mute Math, K-OS, Spinnerette, Plants and Animals

July 26, 2009
Ben Harper & Relentless7, Sonic Youth, Jarvis Cocker, De La Soul, Gomez, Future of the Left, Awesome Color
I don't know about you, but I think Day 2 pretty much has the edge here.
Finally, and more surprinsingly, the Virgin Mobile Festival US has finally confirmed that they will in fact be putting on an event this year (and by confirmed I mean the website has been updated with a 2009 graphic). Exact venue, lineup details and dates are still TBA, but some folks are speculating that it will be at the Merriweather Post Pavilion on the last weekend in August. You can join the discussion and try and predict the lineup over at the 9:30 Club discussion boards, or you could make a comment below (gasp!).