The Pains of Being Pure At Heart at South St Seaport/River to River Fest (07/10/09)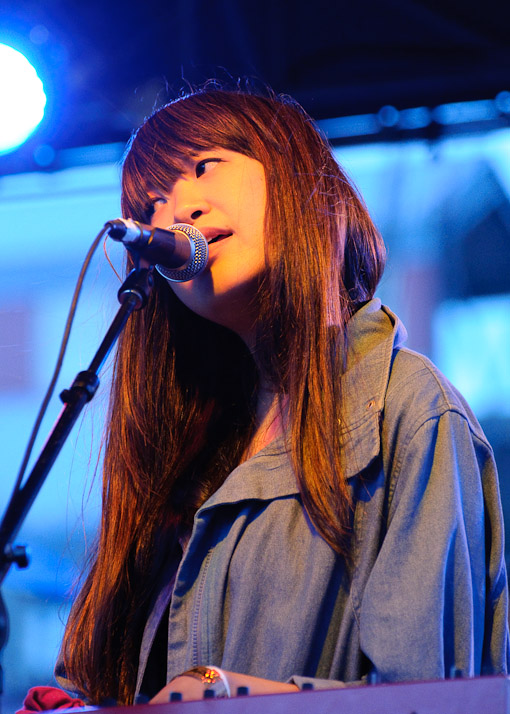 Photo: Jon Klemm
Brooklyn's The Pains of Being Pure At Heart played a big headlining gig with Za Za and Ribbons at the South Street Seaport (part of the Seaport Music Series at the River to River Festival) on Friday night and TPOBPAH superfan Bill reports that it was one of their best:
Fast-forward a year later and the Pains are headlining a show at the Seaport and it's as packed as I've ever seen it, rivalling that Animal Collective show two years ago. The weather is perfect mind you, but people are there to see them. And they just sound amazing — the songs roar, the band is tight, you can actually hear Peggy's keyboards and Kip has become a confident singer. Ripping through their set with nary a word in between songs, the crowd bobs and everyone's smiling. The band is smiling too. They are having fun. The new songs are good. While I can't see them ever dethroning Linkin Park or The Black Eyed Peas from the Billboard charts, tonight, the Pains make it seem like anything's possible. [Soundbites]
TPOBPAH tour dates and more photos of all bands after the jump.
The Pains of Being Pure at Heart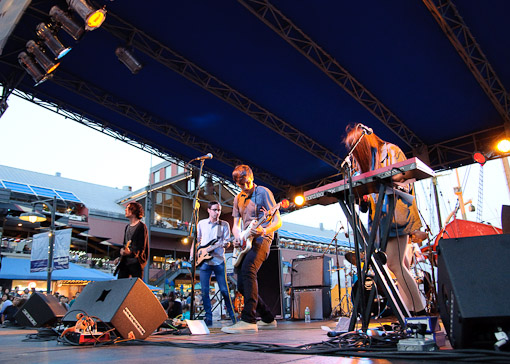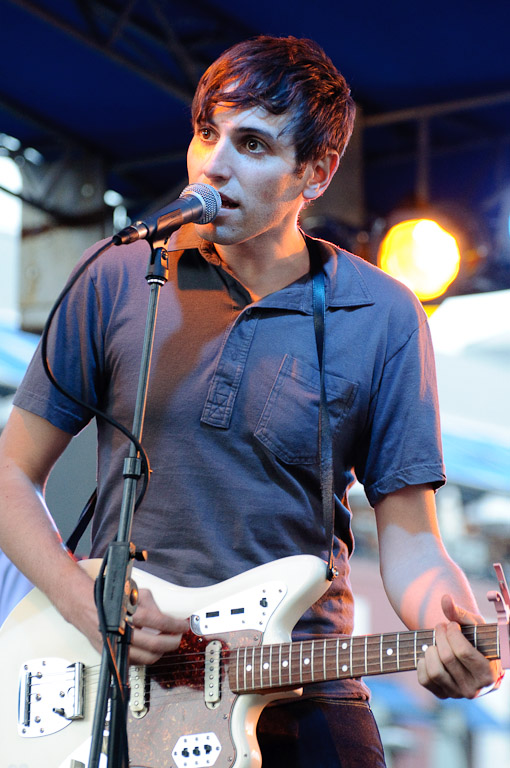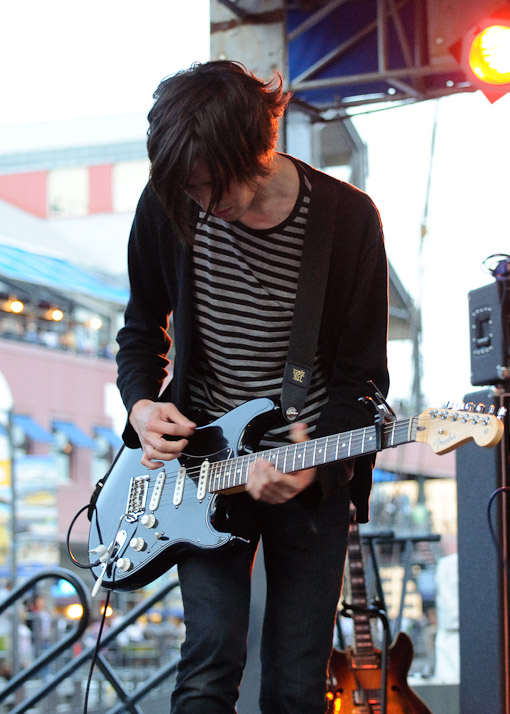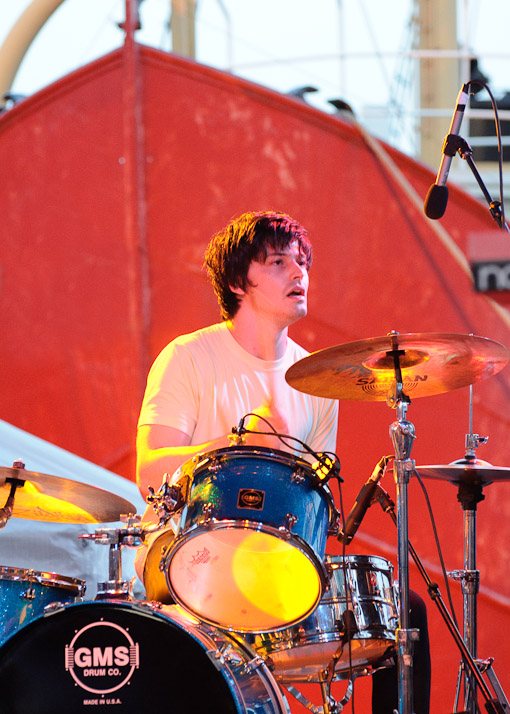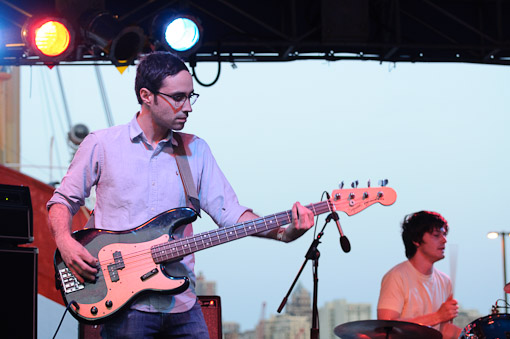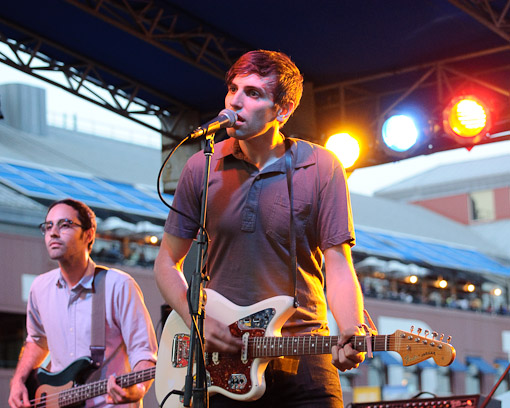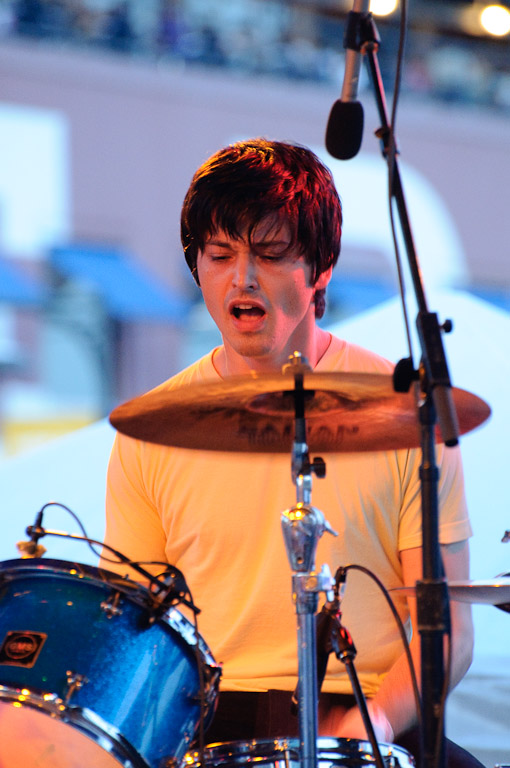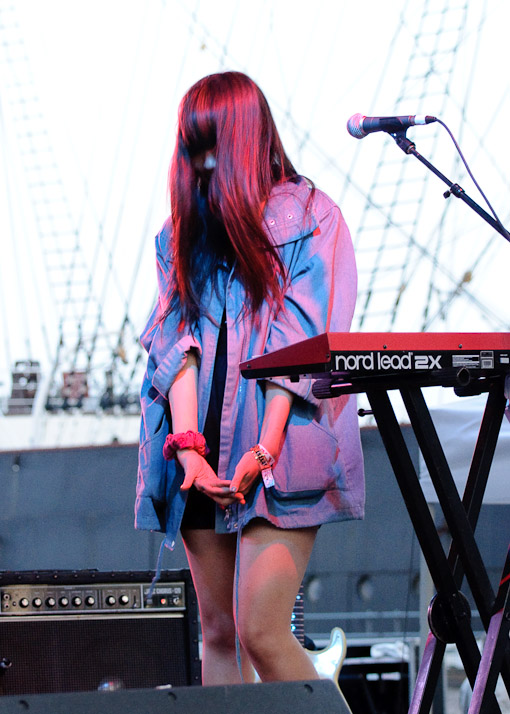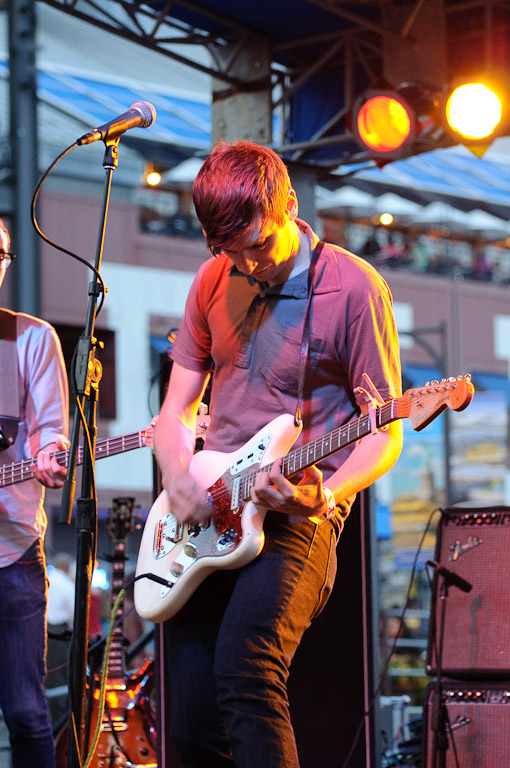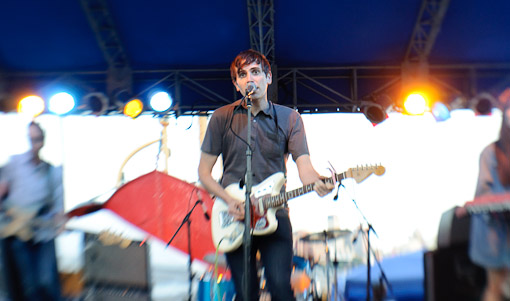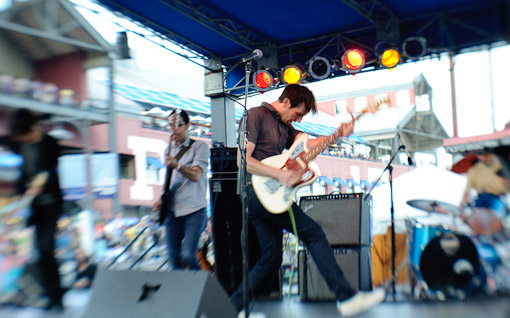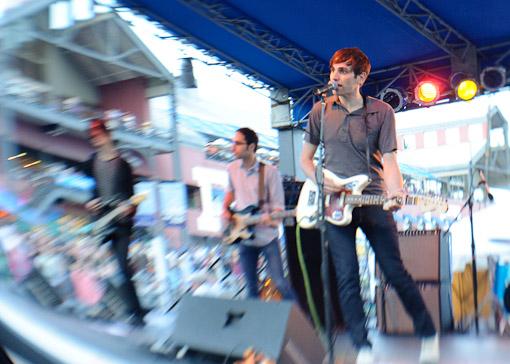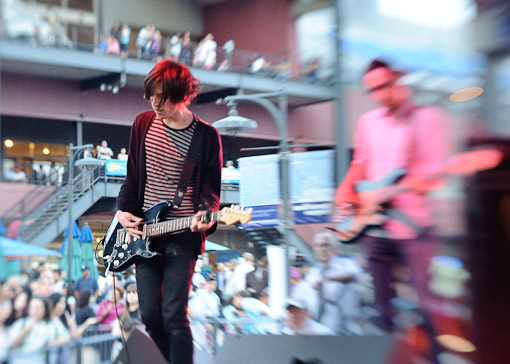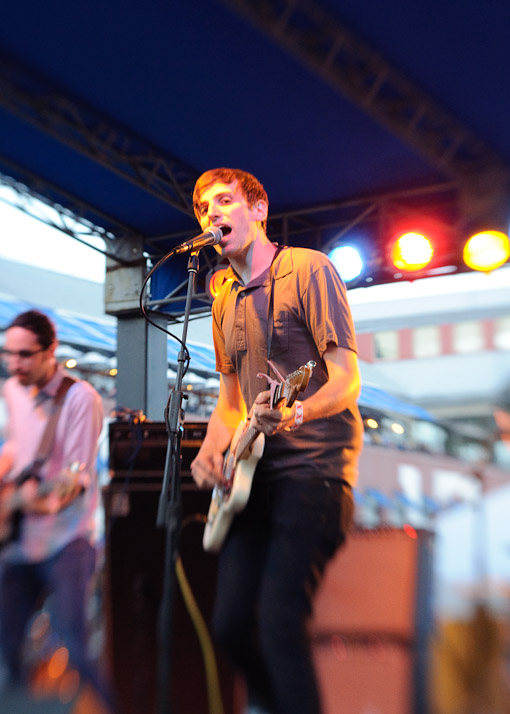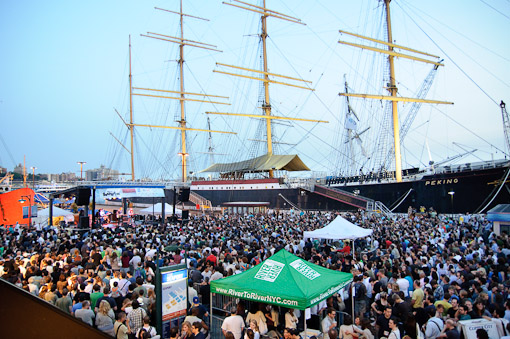 The Pains of Being Pure At Heart 2009 Tour Dates
7/18 – Chicago, IL – Union Park – Pitchfork Music Festival
7/20 – Los Angeles, CA – The Echo % (All Ages) %
7/21 – San Francisco, CA – Rickshaw Stop (All Ages) % – tickets
7/23 – Portland, OR – Backspace (All Ages) % – tickets
7/24 – Vancouver, BC – Biltmore Cabaret (19+) % – tickets
7/25 – Seattle, WA – Capitol Hill Block Party
7/30 – Nr Porto, Portugal – Paredes De Coura Festival
7/31 – Stockholm, Sweden – Strand
8/01 – Emmaboda, Sweden – Emmaboda Festival
8/02 – Copenhagen, Denmark – Vega
8/04 – London, UK – The Garage – tickets
8/05 – Rotterdam, Holland – Rotown
8/06 – Leipzing, Germany – Pop up Sound Convention – NATO
8/07 – Myslowice, Poland – OFF Festival
9/05 – Cambridge, MA – The Middle East (18+)#^
9/06 – Montreal, QC – La Sala Rossa (All Ages) #^
9/07 – Toronto, ONT – The Legendary Horsehoe Tavern (All Ages)#^
9/08 – Chicago, IL – Logan Square Auditorium (All Ages)#^
9/09 – Madison, WI – Orpheum Stage Door (All Ages)#^
9/10 – Omaha, NE – Slowdown (All Ages)#^
9/12 – Morrison, CO – Monolith Festival (All Ages)
9/13 – Salt Lake City, UT – Kilby Court (All Ages)#^
9/14 – Boise, ID – Neurolux (21+)#^
9/17 – Portland, OR – Doug Fir (21+)#^
9/21 – San Diego, CA – The Casbah (21+)#^
9/22 – Tucson, AZ – Club Congress (All Ages)#^
9/24 – Fort Worth, TX – Lola's (All Ages)#^
9/25 – Austin, TX – Mohawk (All Ages)#^
9/26 – New Orleans, LA – One Eyed Jacks (18+) #^
9/27 – Tallahassee, FL – Club Down Under/FSU (18+)#^
9/28 – Atlanta, GA – Earl (18+)#^
9/29 – Chapel Hill, NC – Local 506 (18+)#^
9/30 – Washington, DC – Black Cat (All Ages)#^
10/01 – Baltimore, MD – The Ottobar (All Ages)#^
10/03 – New York, NY – Webster Hall#^ – Buy Tickets
10/05 – Philadelphia, PA – First Unitarian Church (All Ages)#^
%Girls
# Cymbals Eat Guitars
^ Depreciation Guild
Zaza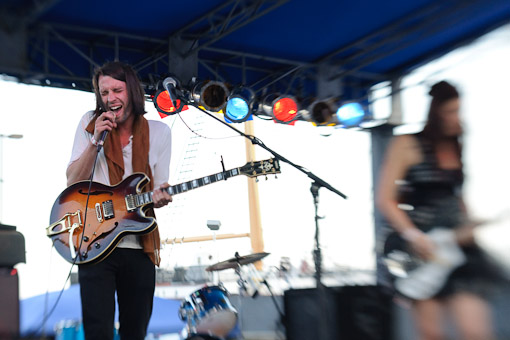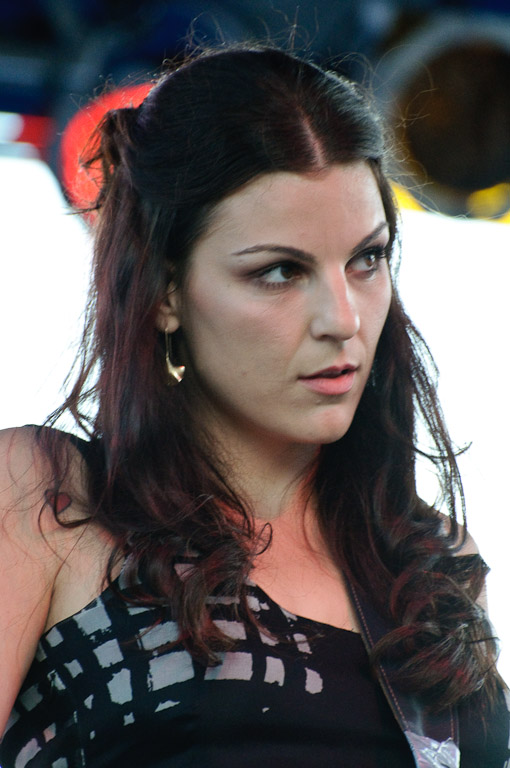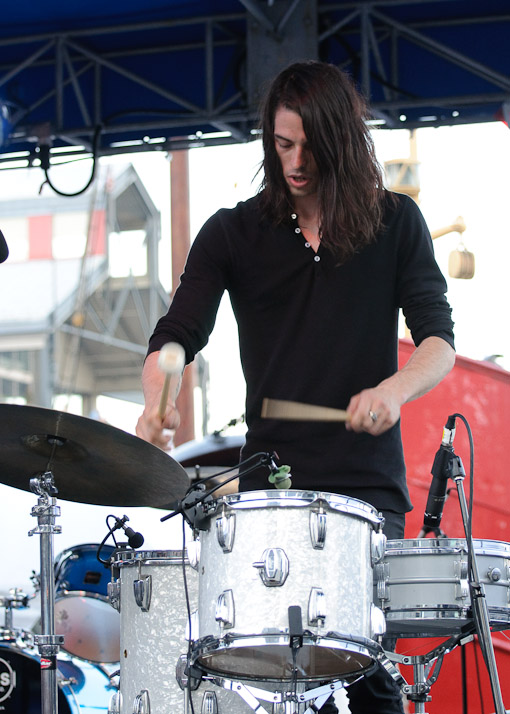 Ribbons