The Black Lips at the 2009 Capitol Hill Block Party in Seattle, WA (07/24/09)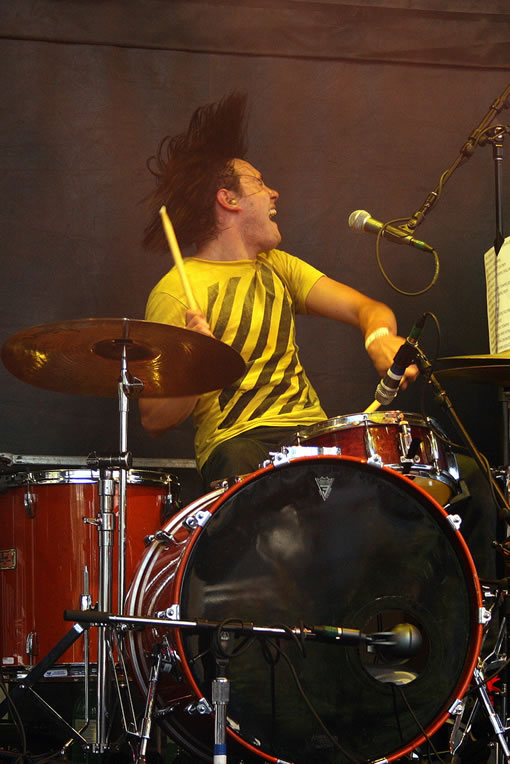 Words & Photos: Drake LeLane
Capitol Hill Block Party: Day One (July 24, 2009)
Spinnerette turned out to be a bit of a disappointment. Brody Dalle (The Distillers and Mrs. Josh Homme) latest project seemed like a good bet live, but she seemed mostly bored. At one point, she warned that she was going to get drunk and f*ck things up, but she never mustered the energy to do much more than scream.
Black Lips began an Indie ATL rock block for the main stage, and were the first band in the festival that was a 'must see' for me. Aside from some minor technical difficulties, the delicious rock and roll smorgasbord that is the Lips did not disappoint. The quirkiness of headbutting Ian Saint Pé and mustachioed Cole Alexander on guitar gives them a fun stage presence. The crowd mostly played along, until they went into "Oh, Katrina," then it became a fun game of tug-of-war to the finish.
I missed the first couple songs from Micachu & the Shapes and regretted it instantly. It may be Mica Levi's songs, but the trio seem like they've been playing these songs for years, using found items as instruments. Bottles, cans, an old synth… Captain Beefheart would be proud.
Bradford Cox was in a great mood, but that didn't elevate Deerhunter from sounding a bit listless. Josh Fauver stared dreamily off into the distance, and the rest of the band just sort of disappeared into the stage until Cole Alexander of Black Lips stormed the stage and added some much needed life to the set.
I've seen Built to Spill so many times that I take them for granted. That is until Doug Martsch launched into the first chord, starting their set 20 minutes early. (They needed all that time to fit in the audience voted set list.) As a band, they're not not much to look at, but it remains a sentimental favorite set of the night.
I was warned early on that the return of Jesus Lizard was a full on actualized thing, meaning, singer David Yow would be spending a lot of time surfing the crowd. They meant business, starting with "Puss" (my favorite) and before I could even get my camera settings adjusted to the lighting, Yow had leaped into the audience. Two songs later, they closed the photo pit for safety reasons (and they needed the extra room for more security). Taking my camera out to just outside the edge of the mosh pit allowed me to get some shots of Yow attempting to crowd swim as far from the stage as possible. I left before they came out for an encore, but truth be told, I could hear it just fine on my long walk to my bus stop.
More pictures from Day 1 at CHBP after the jump.
Spinnerette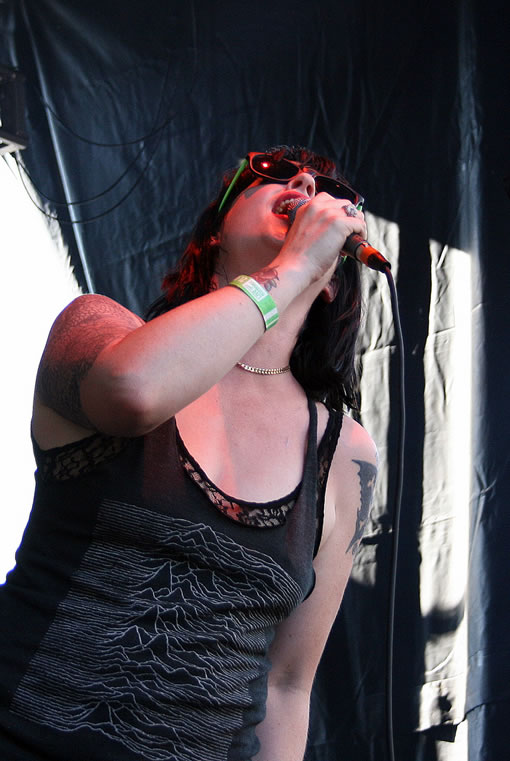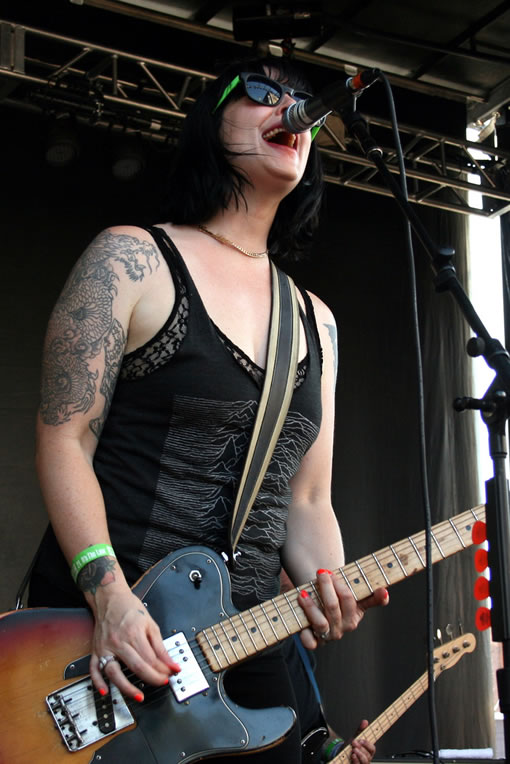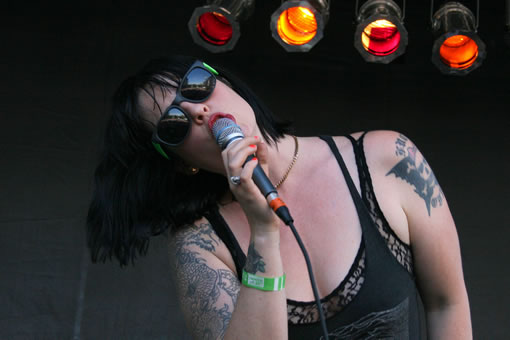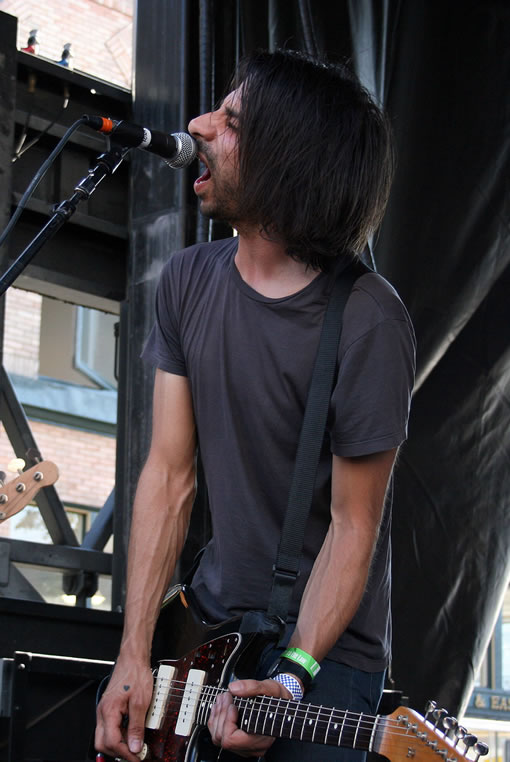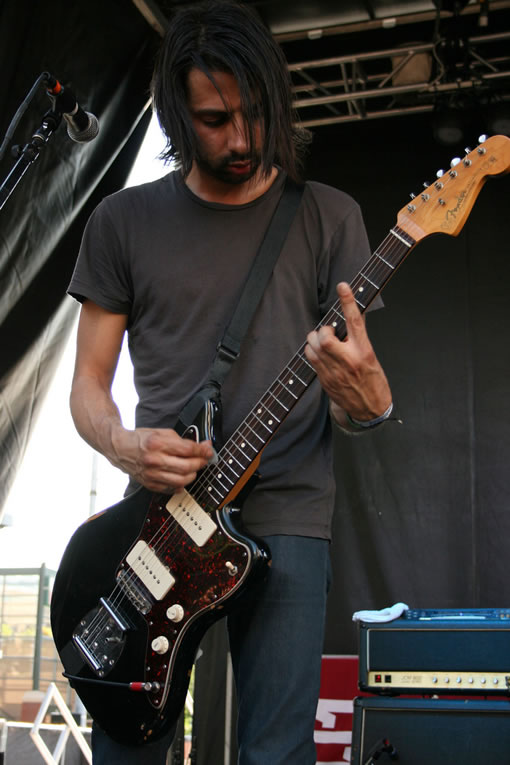 The Black Lips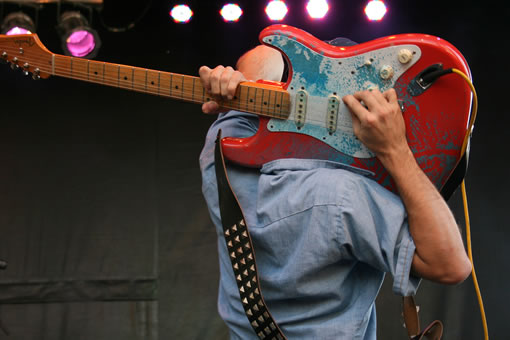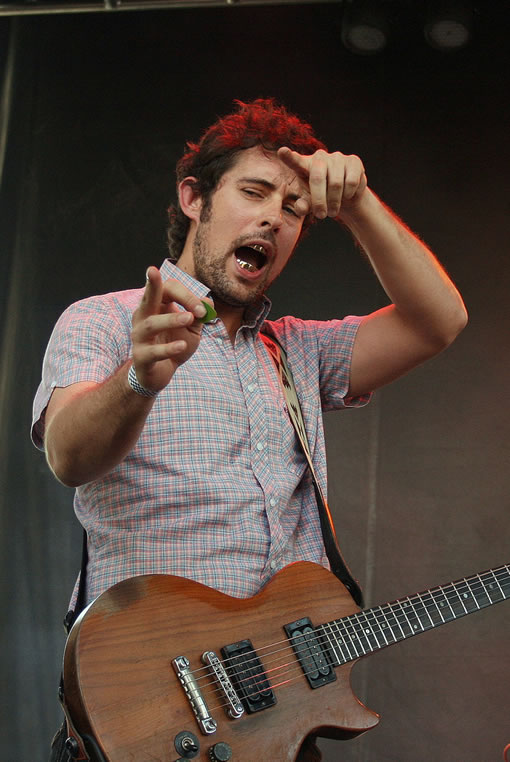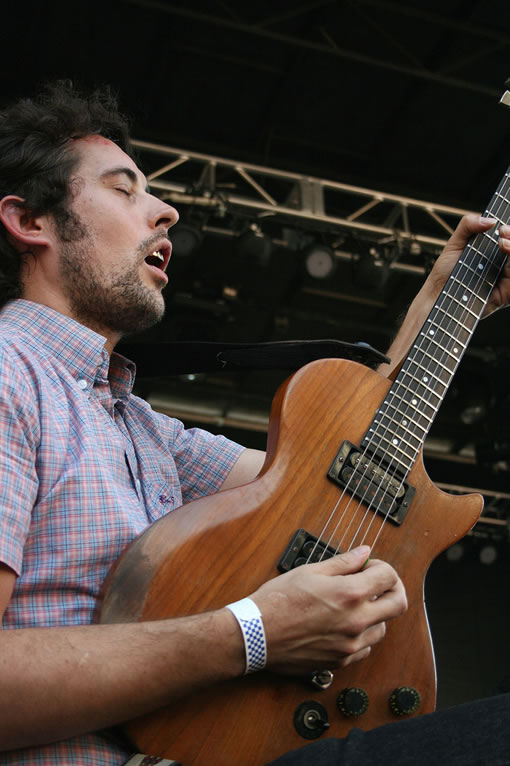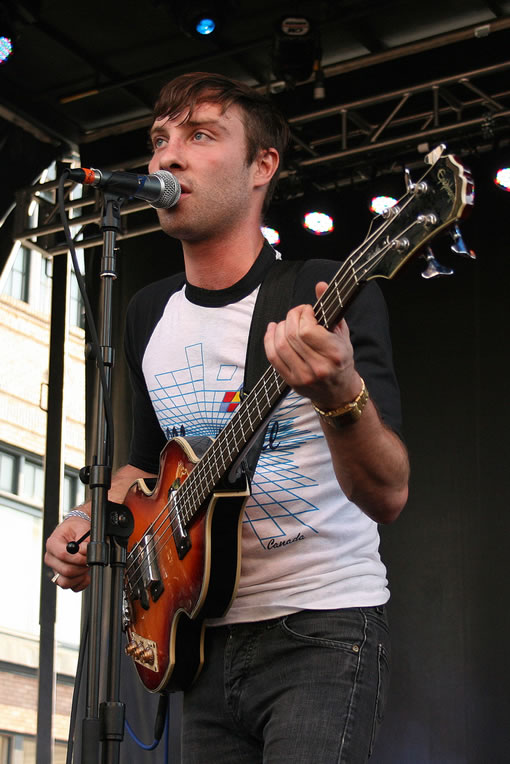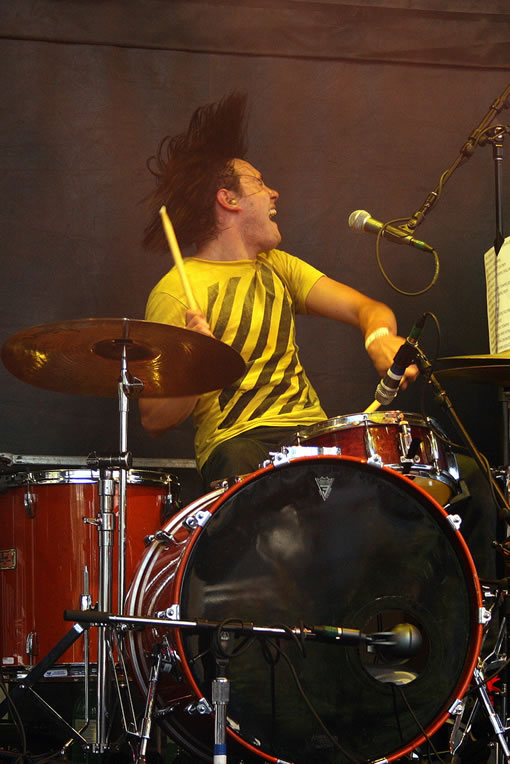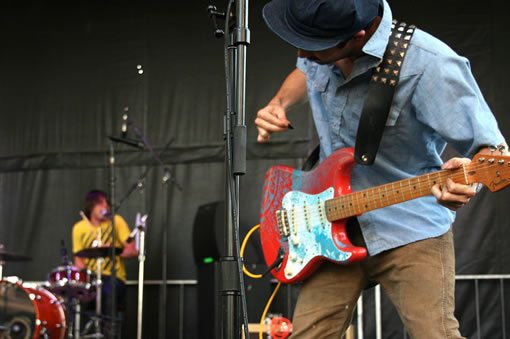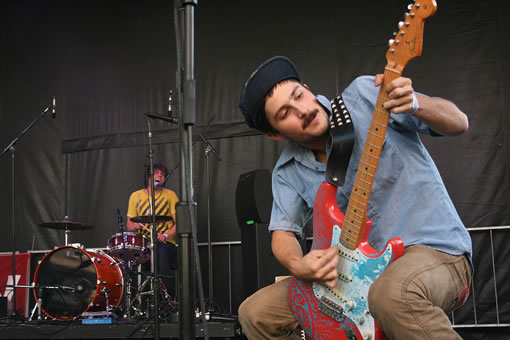 Micachu & The Shapes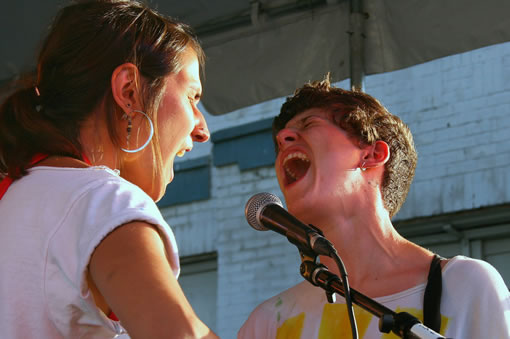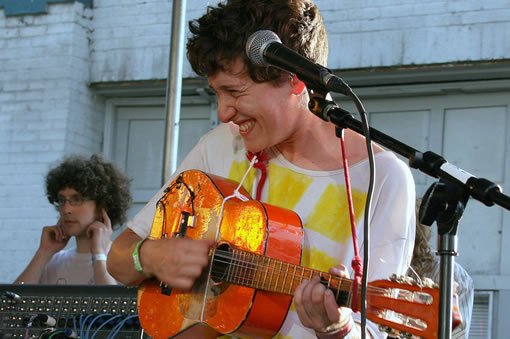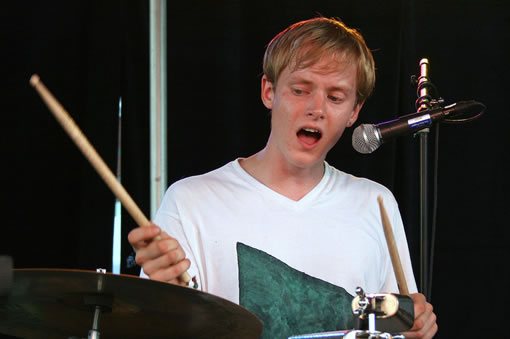 Deerhunter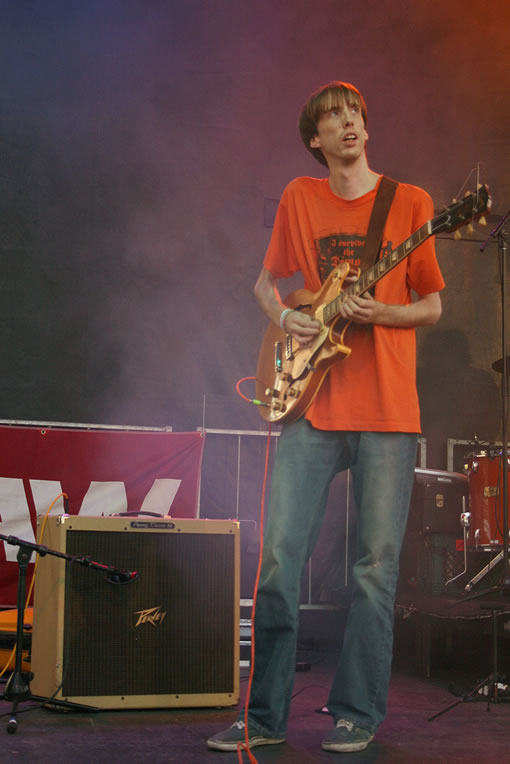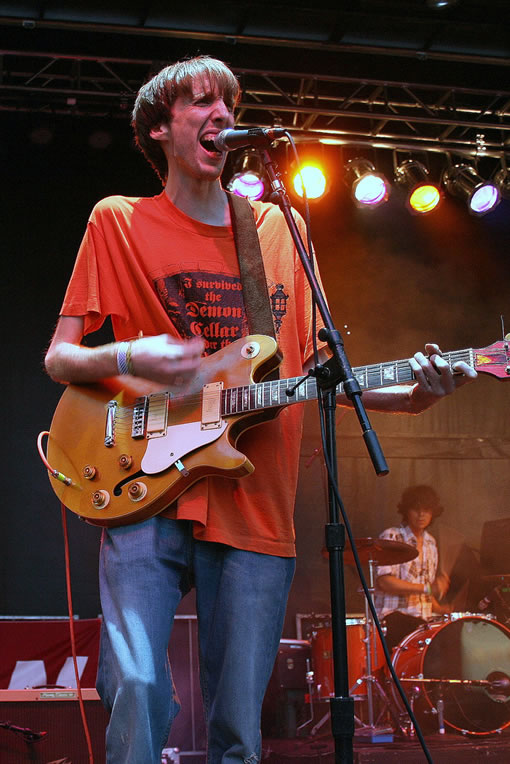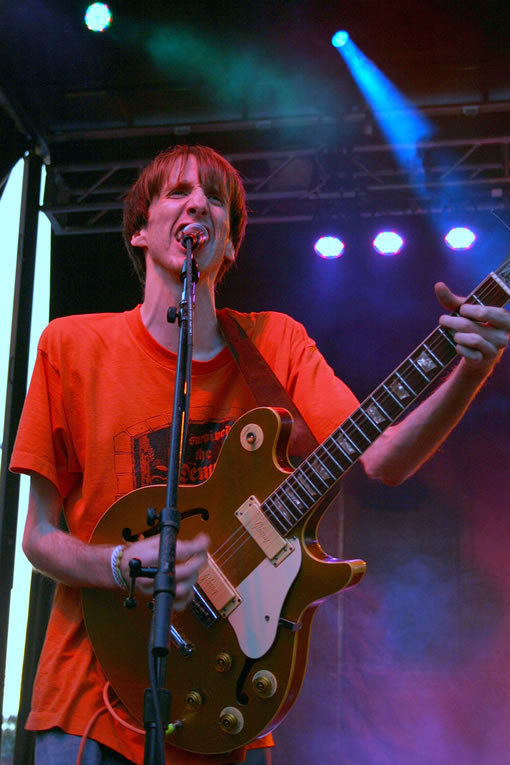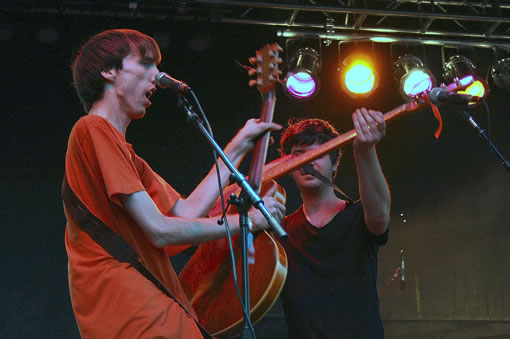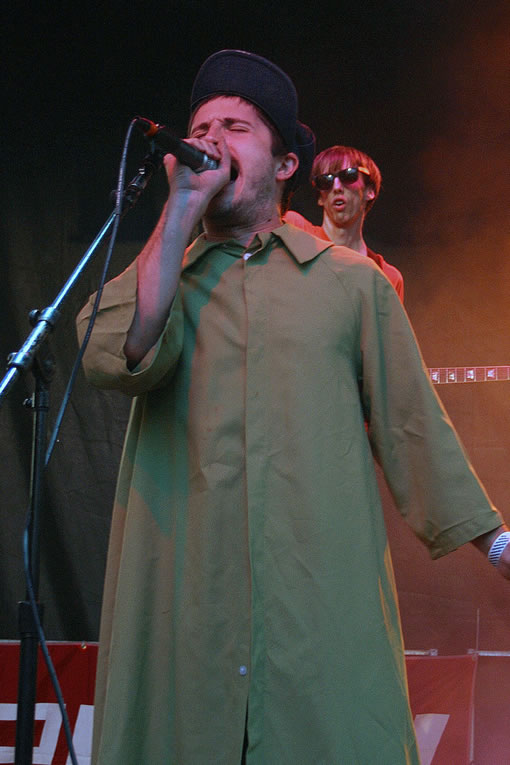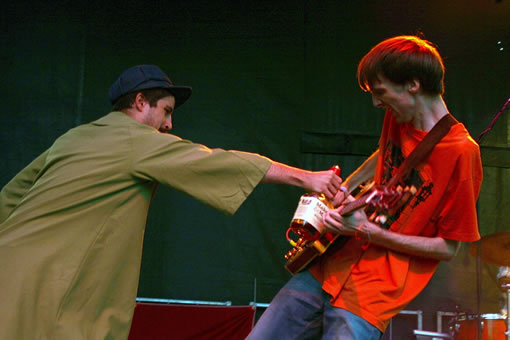 Built To Spill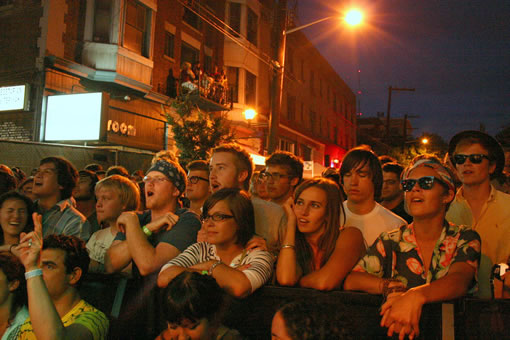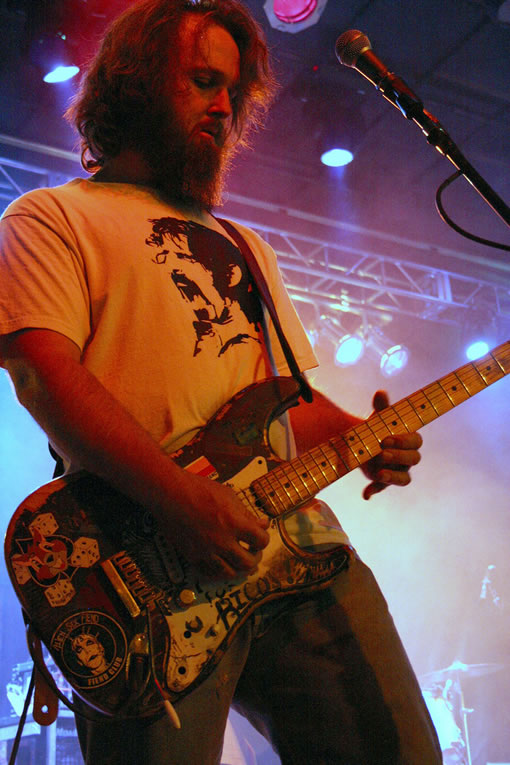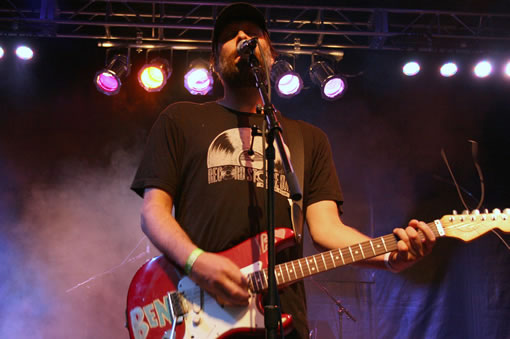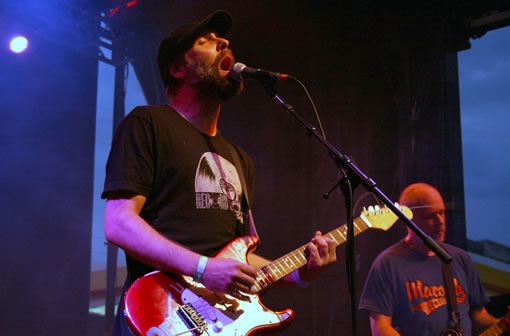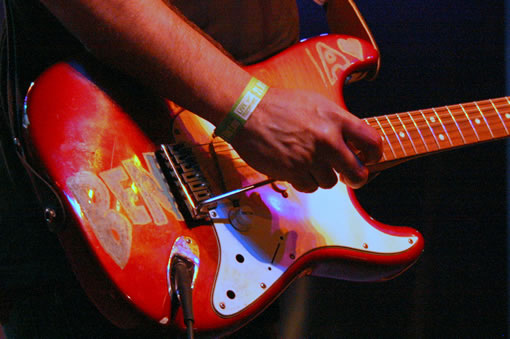 The Jesus Lizard