Noisettes at the Capitol Hill Block Party in Seattle, WA (07/25/09)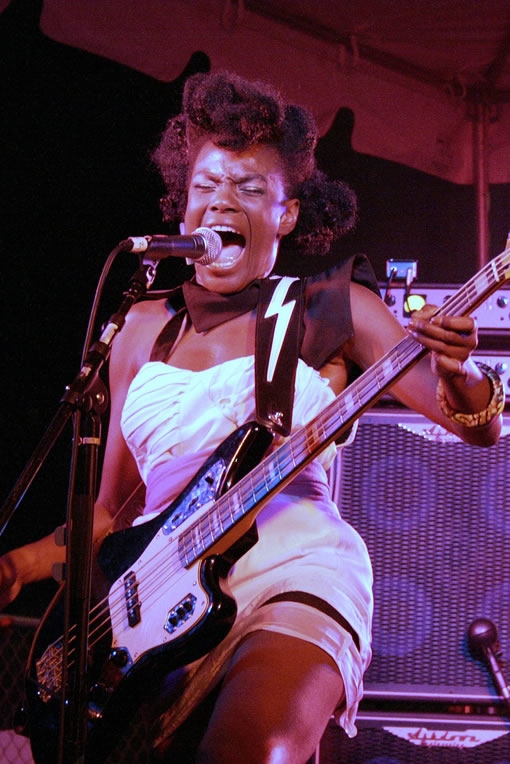 Words & Photos: Drake LeLane
I hadn't planned on seeing The Maldives, but Main Stage access was such that I relegated myself to the 'other stages' for the night, and the alt country band just happened to be in my line of fire — Future of the Left would be performing on the same stage a few hours later. First off, this was probably the hottest place to be the entire festival, and by hot, I mean sweaty, sweaty, sweaty. It was so hot in there, that the following acts had little-to-zero stage lighting to keep from spontaneously combusting up there. The Maldives made the most of it, and had a good crowd for their songs of heartbreak.
Truckasaurus is one of those acts that sneaks up on me every time I see them. The hip-hop set starts out innocently enough, with four blokes twiddling knobs backed by a projector, but halfway through the set, something always clicks, and for several minutes I believe I'm seeing the greatest thing in the world. Rappers They Live! came out for a song and the place went nuts. Again: sweaty, sweaty, sweaty.
The Future of the Left was the band I most wanted to see, and going to damn well make sure I got in a good spot for. Andy Falkous and crew did not disappoint, although there were several songs I wish they could've ripped into. That's the problem with releasing such a great album like Travels With Myself and Another, you can't play every song, but every song is missed terribly. No "The Hope that House Built," no "Drink Nike," no "I Am Civil Service" (oh man, I'm bumming myself out, here). There were still plenty of post-punk hits to be found on the set list, though.
Noisettes is another that I hadn't planned on seeing, and if it weren't for their delayed start, I might have missed their incredibly sexy set. I liked their explosive first album, but found their second a bit frightening… not anymore. I totally get it. Shingai Shoniwa is the show, and what better display of her talents that the sex bomb R&B show that their second album hints at. Shoniwa hiked up her dress, inviting squints, then nearly shimmied right out her dress, as it started to come undone on stage. The show must go on…
Japandroids was a great choice to close out the festival, but the schedule oddly had them just playing for 30 minutes. Considering Noisettes started and ended late, that left them a tidy 25 minutes, which just wouldn't do. Instead, they tore up the stage for nearly an hour, with singer/guitarist Brian King looking fully recovered from his recent life-threatening perforated ulcer surgery. A conveniently located fan under King allowed his hair to give rock poses whenever he stepped up to the mic, and the crowd ate it up. When it came from above that their time was up, King and drummer David Prowse said the hell with it, and got ready to launch into one last song, only to be RickRoll'd by the sound guy. That's right "Never Gonna Give You Up" played instead of another track from their fabulous album Post-Nothing. Regardless of getting RickRoll'd sans internet, the set was the perfect end the day, even if I nearly perforated an intestine from getting pushed up against the audience barracade.
---
Once again, thanks to my main man Drake (I used my Ali G voice for that) for the peerless Block Party coverage. More photos from Day 2 after the jump.
Maldives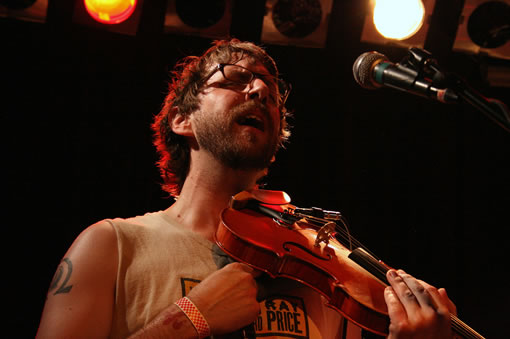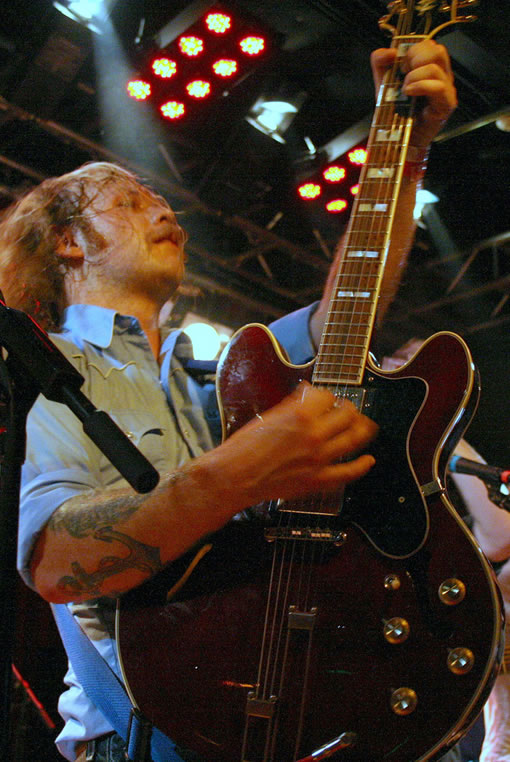 Truckasaurus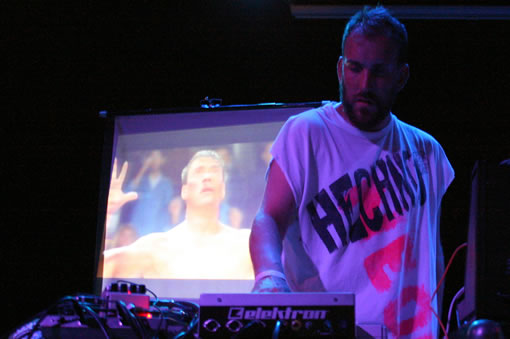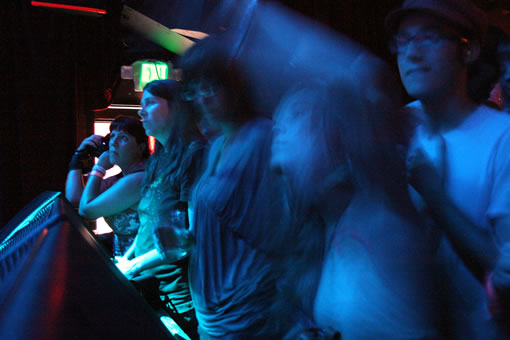 Future of the Left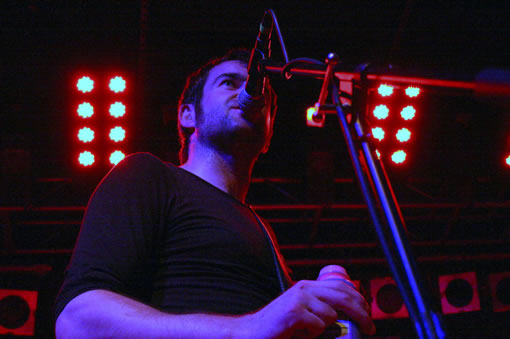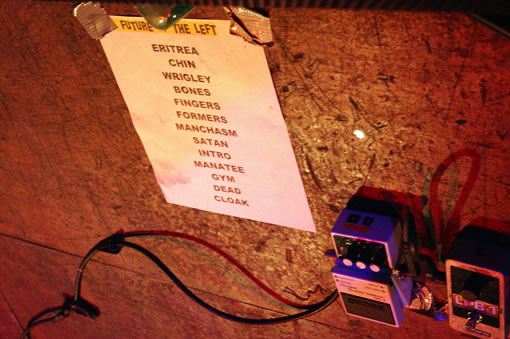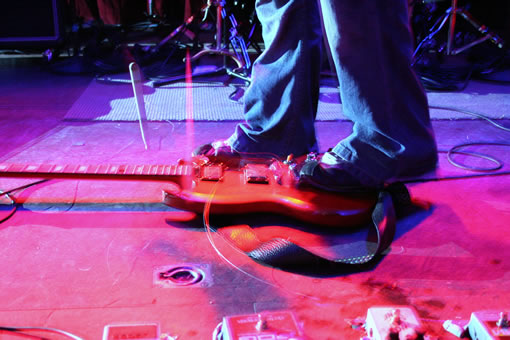 Noisettes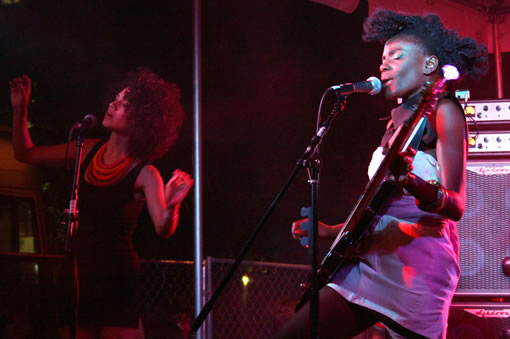 Japandroids