Gogol Bordello at All Points West (08/01/09)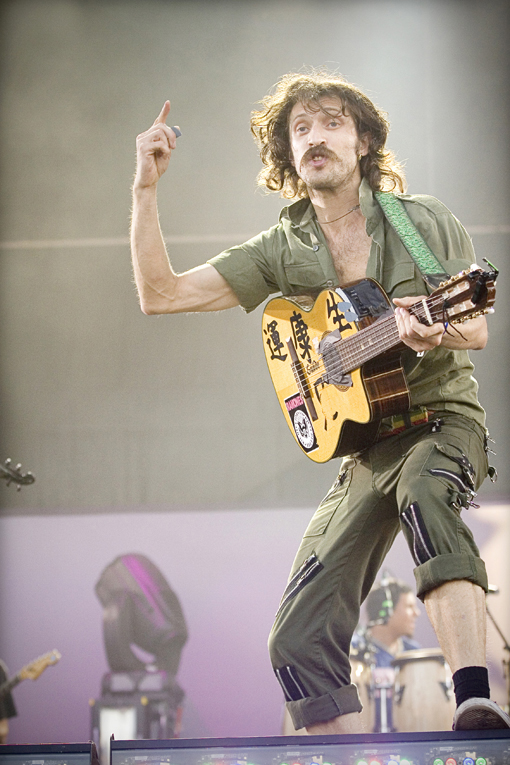 Photos: G!
Back at the main stage, Gogol Bordello put on their usual gypsy punk circus. A shirtless Eugene Hutz danced around strumming his guitar and exhorting the crowd to move while all manner of characters backed him up on accordion, fiddle, drums, Brazilian guitar, etc. There were dancing girls, spraying wine, a luchadore mask, and everything else we've come to expect from the Bordello. They had no trouble filling the giant festival stage, to the point that it seemed all the raucous parties in smoky clubs were but a rehearsal for Gogol Bordello: The Musical. Despite the appearance of chaos, they sounded so polished through the expensive speakers that I couldn't help thinking of it as a (vaguely) punk rock version of Fiddler on the Roof. [NYPress.com]
More shots of Gogol Bordello, My Bloody Valentine and Arctic Monkeys after the jump.
Gogol Bordello at All Points West (08/01/09)

My Bloody Valentine at All Points West (08/01/09)

Arctic Monkeys at All Points West (08/01/09)