Judah Friedlander at All Points West (08/01/09)


Photos: G!
We started out in the early-afternoon comedy tent, where Judah Friedlander was doing his thing. It was the funniest stand-up I've seen in a while, largely because so much of it appears to be improvised: Friedlander establishes his character, "the world champion of the world," by explaining his outrageous athletic prowess, then asks for questions and riffs off of them. Someone asked about track and field, and Friedlander said he'd been banned from doing the decathlon because he does it all so fast — while it usually takes two days to complete, he explained, "I get it all done in about twenty-six minutes. I go straight from the hundred-meter dash to the 1500 to the 10,000, then straight into the discus and the shot-put. Which means I've been carrying the discus and the shot-put during all those previous activities." [PAPERMAG]
More photos of Judah Friedlander, Tim & Eric and some APW people watching shots after the jump.
Judah Friedlander at All Points West (08/01/09)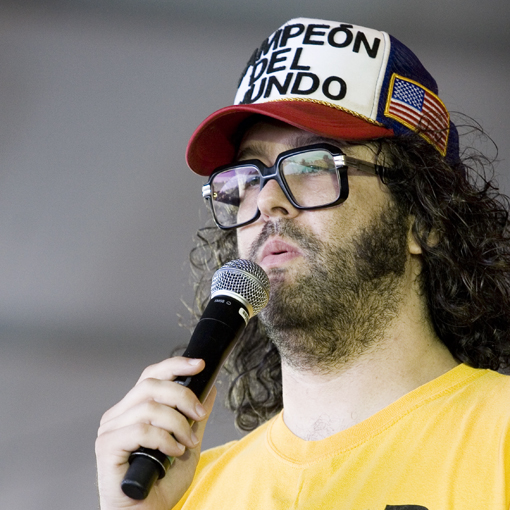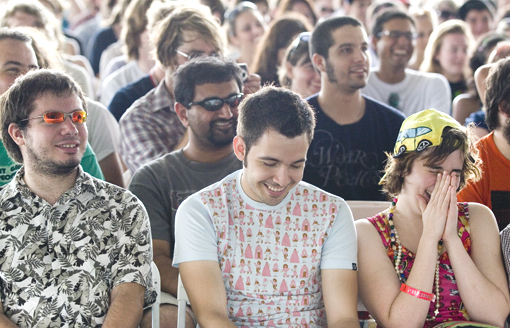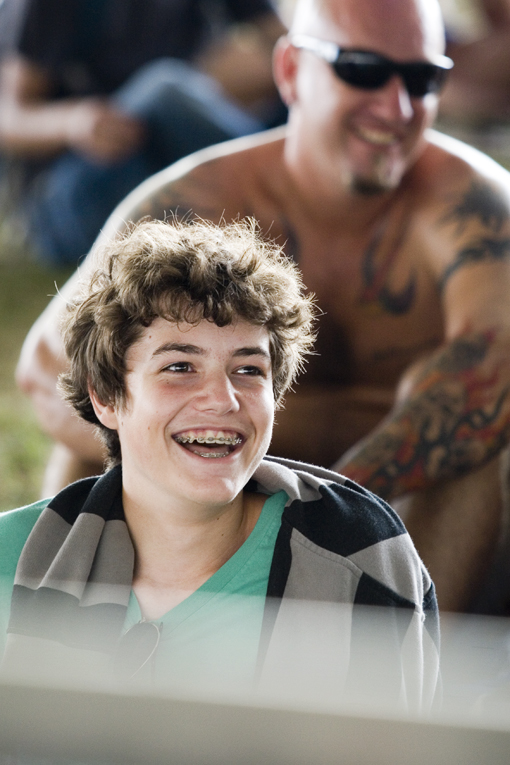 Judah Friedlander Talks to NJ.com

Source: NJ.com
Tim & Eric at All Points West (08/01/09)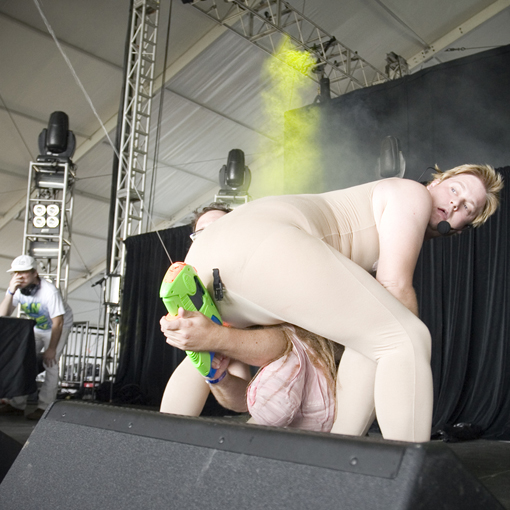 APW People Watching (08/01/09)