Dan Mangan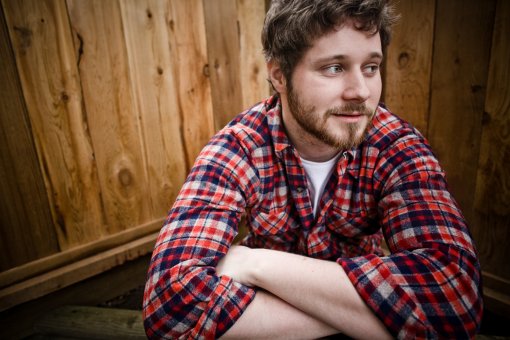 It's been almost four years since Vancouver folk troubadour Dan Mangan released the nuanced and brilliant, Postcards and Dreaming, so the news of his brand new full length album was greeted with much excitement around Bumpershine HQ. Nice, Nice, Very Nice, hit the shelves in Canada on August 11 and I'm pleased to say, it was well worth the wait. On NNVN, Dan once again shows he can write songs with clever and affecting lyrics, but this time out he expands his musical repertoire to include strings, horns, bluegrass licks, and an overall bigger sound. Though it's still decidedly a solo record, it's much more of a "band sounding" album than his debut, and even with the addition of the new instruments, Dan still manages to weave his trademark haunting folk songs in amongst the album's more up tempo numbers.
Though he doesn't have any US dates lined up as of yet, Dan will be doing some major trekking across Canada to support this record starting in a couple of days. Chances are if you live somewhere between Vancouver and Halifax you'll get the opportunity to see Dan play live in the next month or two.
All Dan Mangan tour dates, album art, track list, and a video for the melancholy masterpiece, "The Indie Queens Are Waiting", (a duet with Vancouver's Veda Hille), after the jump.
Dan Mangan 2009 Tour Dates
Sep 18 Brandon, MB Western Canadian Music Awards The Double Decker | 11PM
Sep 20 Brandon, MB Western Canadian Music Awards Show duet with 'Hey Ocean!'
Sep 24 Victoria, BC Rifflandia Festival Element w/ Said The Whale | 8pm
Oct 02 Port Moody, BC Port Moody Festival Of The Arts Inlet Theatre
Oct 03 Kelowna, BC Habitat | Details TBA
Oct 04 Canmore, AB Communitea | Details TBA
Oct 05 Calgary, AB The Marquee Room w/ Deon Blyan
Oct 09 Windsor, ON Phog Lounge w/ Will Currie & The Country French
Oct 10 Sarnia, ON Paddy Flaherty's w/ Will Currie & The Country French
Oct 13 Montreal, QC L'escogriffe w/ Will Currie & The Country French and guests
Oct 14 Ottawa, ON Algonquin College w/ Will Currie & The Country French
Oct 15 Peterborough, ON Montreal House w/ Will Currie & The Country French
Oct 16 Toronto, ON In-store performance at Criminal Records | Details TBA
Oct 16 Toronto, ON The Rivoli w/ Will Currie & The Country French
Oct 17 Wakefield, QC The Black Sheep Inn w/ Will Currie & The Country French
Oct 21 Charlottetown, PEI UPEI w/ Will Currie & The Country French
Oct 22 Halifax, NS Dalhousie – T Room
Oct 23 Halifax, NS Halifax Pop Explosion | Details TBA
Oct 24 Fredericton, NB The Capital w/ Will Currie & The Country French
Oct 28 Winnipeg, MB The Lo Pub w/ Katie Murphy
Oct 29 Saskatoon, SK Amigo's w/ Kirby Criddle
Oct 30 Edmonton, AB The Haven Social Club with manraygun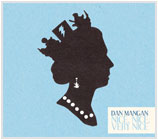 Nice, Nice, Very Nice Tracklist
1. Road Regrets
2. Robots
3. The Indie Queens Are Waiting
4. Sold
5. Fair Verona
6. You Silly Git
7. Tina's Glorious Comeback
8. Et Les Mots Croises
9. Some People
10. Pine For Cedars
11. Basket
12. Set The Sails