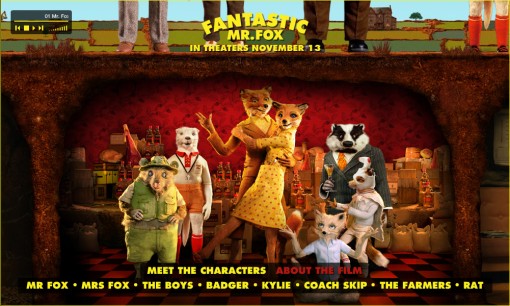 I would imagine this will sell out faster than you can "Fantastic Mr. Fox".
Talk | A CONVERSATION WITH WES ANDERSON AND JASON SCHWARTZMAN
Tue, Nov 10, Doors 7:30 pm, $18

Get a sneak peek of Fantastic Mr. Fox before it's out in theaters! 92YTribeca and Borders are proud to join forces with Twentieth Century Fox to present an evening of conversation with Wes Anderson and Jason Schwartzman about the new stop-motion animated adaptation of the famous Roald Dahl novel. The bar will be open, and books will be for sale, including The Making of Fantastic Mr. Fox by Wes Anderson and the original Dahl novel.